Renowned Radiologist, Social Media Influencer Dr Padmavati Dua succumbs to Covid-19 after long battle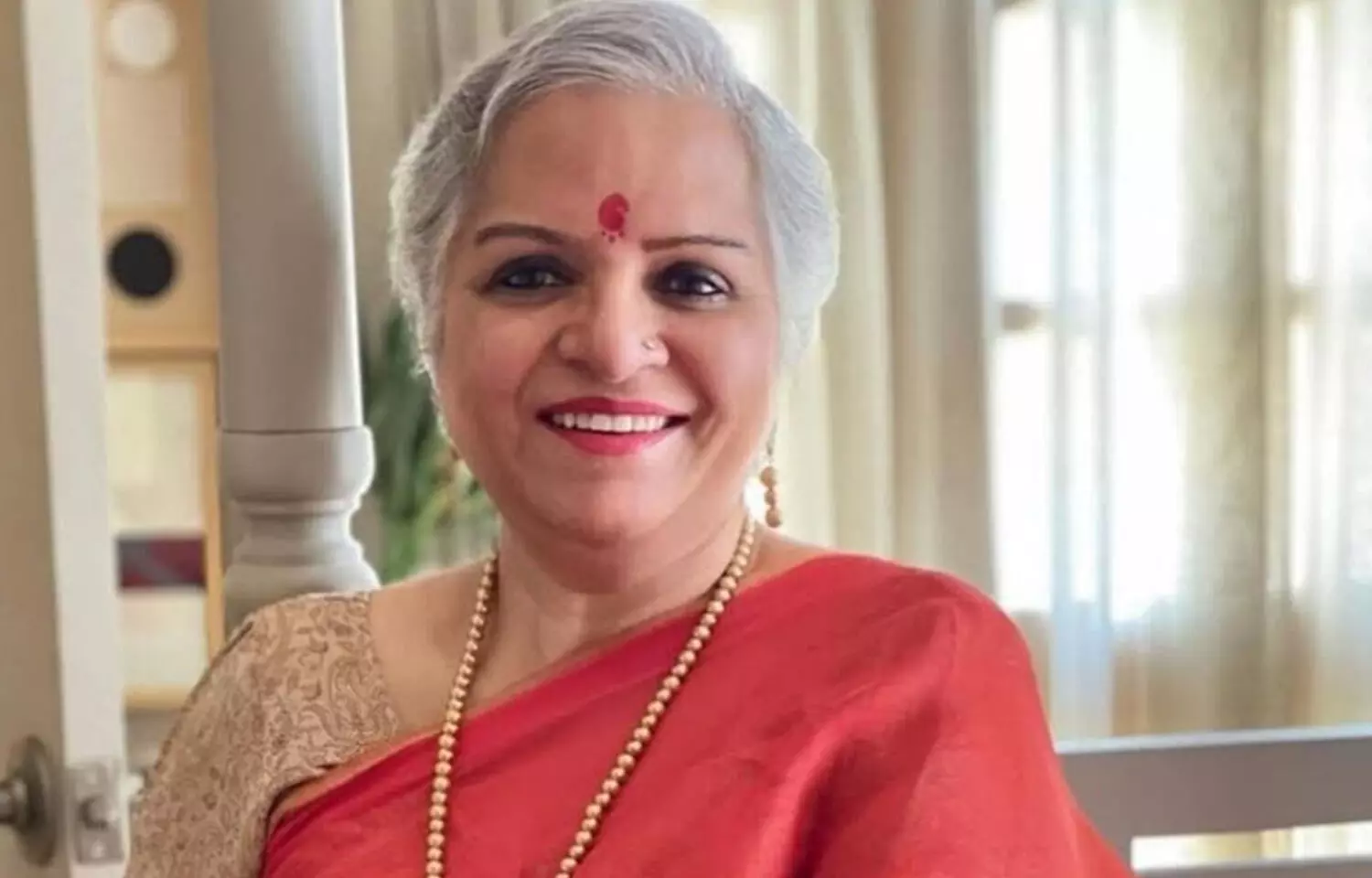 New Delhi: Covid-19 has recently claimed the life of eminentradiologist Dr Padmavati Dua aka Chinna Dua, who succumbed to the infection on Friday. Apart from being an eminent doctor, Dr Dua was a celebrity social media influencer, known for her exceptional talents in singing and cooking and her extraordinary saree collection.
She along with her husband Padma Sri Journalist Vinod dua got admitted to Gurgaon's Medanta Hospital on May 14 after they developed complications related to Covid-19. She started developing breathing difficulties on May 13 after which they were first admitted to St Stephen's hospital. However, her situation worsened and as ICU was not available in that hospital they were taken to the Medanta Hospital in Gurgaon, where she breathed her last on Friday.
Chinna is survived by her husband, eminent journalist Vinod Dua, and her daughters Mallika Dua and Bakul Dua. While Mallika Dua is an Indian Comedian and Actress, her other daughter Bakul Dua is a Clinical Psychologist.
Also Read: Obituary: Eminent Cardiologist, Teacher, Speaker- Padma Shri Dr KK Aggarwal no more

As per the latest media report by Her Zindagi.com, born to a Tamilian family, Chinna was born and brought up in Delhi. Her maiden name was Natarajan Padmavati, where Natarajan was her father's name. Her nickname "Chinna" means "small" in Tamil. As she was the youngest of all her siblings, she was called "Chinna" affectionately.

She the People adds that initially, Dr Chinna Dua wanted to become a gynaecologist and also did a housemanship for 6 months in that subject. After this, she had to take a break from career for 7 years till her children were old enough to attend school. In the second innings, she decided on a switch and started pursuing Radiology.
Dr Dua was associated with Diwan Chand Aggarwal Imaging & Research Centre for 24 years. There was worked as a senior consultant till 2016, until it shut down. She took a sabbatical from work in 2019.
At the age of 56, she embraced social media and soon became a social media influencer after she started creating content on health, cookery, and sarees. In an earlier interview, she told the daily, "learning to take selfies on Instagram, editing my videos in lockdown learnt myself – I feel very proud of myself. It keeps me going. It's important to keep re-inventing yourself."
After contracting Covid-19, she had updated about her health condition on her Facebook page. On May 15, she wrote, ""Hi all, day before on May 13, I started having difficulty breathing. My doc by listening to my voice said that I was going into cytokine storm and need monitoring. We were admitted to St Stephens' Hospital on May 13 but my condition progressed, requiring ICU but bed wasn't available there. Last night we got admitted to Medanta. Vinod is in the room on 5 litre intermittent oxygen. I am on 15 litre and breathless. It will take some time to recover. Need all good wishes, blessings and prayers of all."
She updated everyone about her health condition again on May 22, when she wrote, "Good day. Hope you all are fine. At this stage we would all love miracles… Shraddha and saburi i.e. faith and patience is the only way to tide over. So stability and status quo are to be thankful for which is how it is right now. There are samples taken in the middle of the night. Sleep is disturbed for medicines, sponging, meals and what nots leaving one exhausted at times… Please continue with your prayers."
On May 26, Vinod Dua had written on her Facebook Page, "Chinna on ventilator, sedated and very precarious. I am on oxygen in isolation." He further updated about Dr Chinna Dua's condition on June 8, when he wrote, "Chinna is not over the hump as yet."
Lastly, senior journalist Vinod Dua confirmed the death of his wife yesterday in a Facebook post, where he wrote, "Chinna no more."
Mallika Dua, the daughter of the late doctor, also grieved the death of her mother and wrote, "She left us last night. My whole heart. My whole life. The only god I know. My Amma I am sorry. I couldn't save you. You fought so hard my mama. My precious. My heart. You are my whole life," ANI has reported.

Source : with inputs