Obituary: Eminent Cardiologist, Teacher, Speaker- Padma Shri Dr KK Aggarwal no more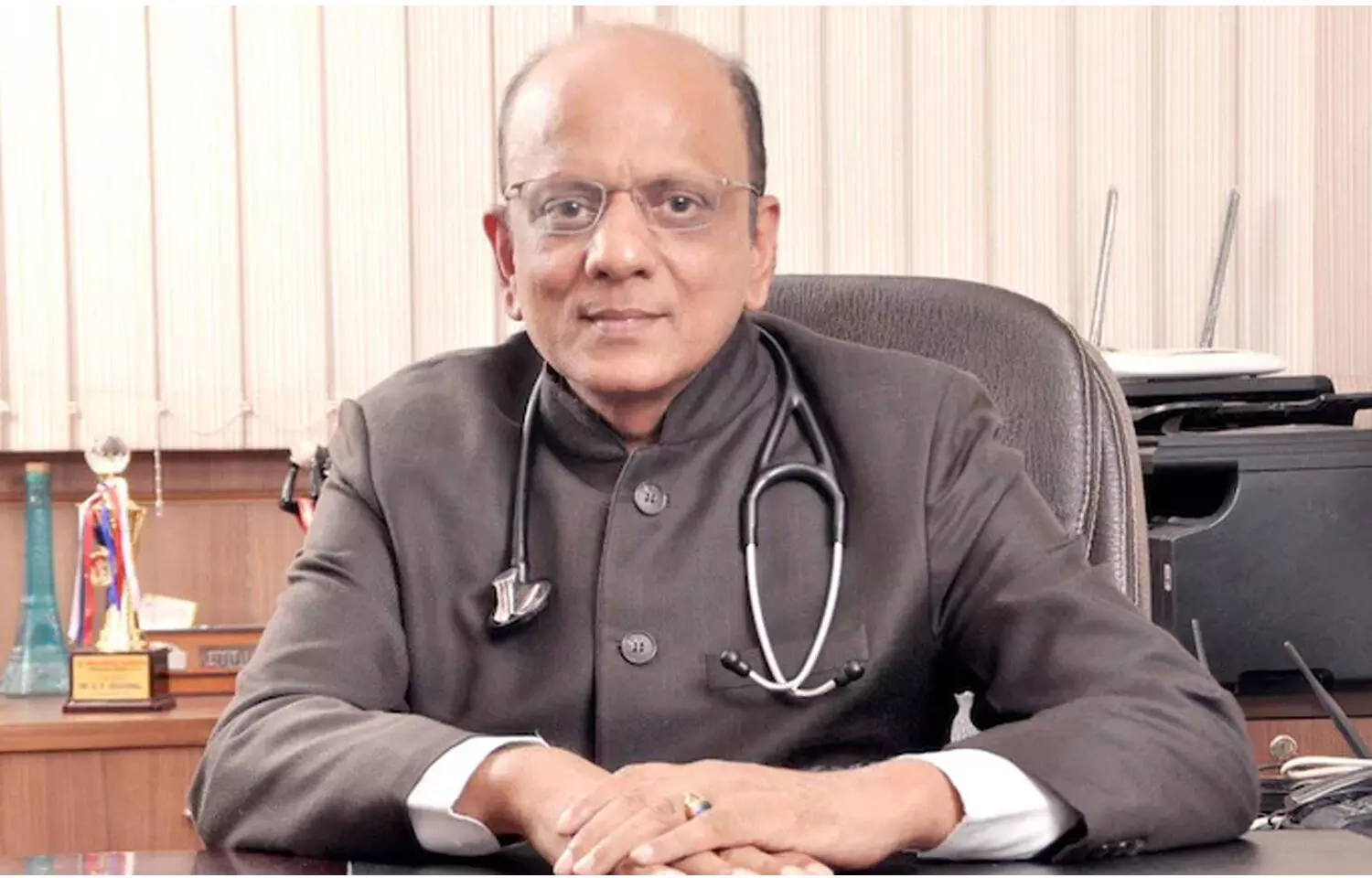 New Delhi: The entire medical fraternity noted a big loss today with the passing of renowned Cardiologist, teacher, and speaker Padma Shri Dr KK Aggarwal. Dr KK Aggarwal passed away last night at 11.30 pm after a long battle with COVID-19 disease.
"Ever since he became a doctor, Padma Shri Dr KK Aggarwal has dedicated his life to the welfare of the public and raising health awareness. Even during the pandemic, he made constant efforts to educate the masses and was able to reach out to over 100 million people through numerous videos and educational programs and saved countless lives," said the statement released by the family. "It causes us immense pain to inform you that our dear Dr K K Aggarwal passed away at 11:30 pm on May 17, 2021 in New Delhi after a lengthy battle with COVID-19," the statement said
The 62-year-old doctor had contracted COVID-19 earlier this month, even after two doses of the vaccine, and was shifted to AIIMS when his condition became serious. He was on ventilator support these past few days. He leaves behind his wife, Dr Veena Aggarwal and two children.
Born on Teachers day in 1958, he did his MBBS from Nagpur University where he was regarded as one of the best students. In the past 4 decades of his practice, he has touched millions of lives of his patients not just through his practice but also through numerous educational health videos for which he was known throughout the country.
For his service to the medical fraternity as well as to the countrymen, Dr K K Aggarwal was honored with numerous accolades including several awards from the IMA, CSI, and other medical bodies. His contribution to the Social cause was also recognized when he got Dr B C Roy National Award ( Govt. if India) for the year 2005 in the field of socio medical relief (received in 2008) and by Padma Shri, the fourth highest civilian award in 2010.
Dr Aggarwal was full of talent and excelled in his multiple roles as a Sr. Physician, Cardiologist and Mind Body Consultant and a world-class Clinical Echocardiographer, Writer, Author, Anchor, Orator, Columnist, Health Communicator, Social Worker, Educator, Teacher, Trainer, Conceptualizer, Visualizer, Creator, Organizer, Preacher, Administrator, Advisor, Social Activist, Researcher and Meditation teacher par excellence. He was the President at the Confederation of Medical Associations of Asia and Oceania, Heart Care Foundation of India and IJCP Group.
" Dr K K Aggarwal's contribution to the medical field as well as this entire country is immeasurable and his loss will be felt by fraternity in days to come. He was regarded as medical teacher of the masses, helping millions of patients through his informative videos and health talks. The void created by his absence would be hard to fill," said Dr GS Grewal, President Delhi Medical Association
Numerous people took to twitter to pay their last regards to the doctor