RG Kar doctors call off strike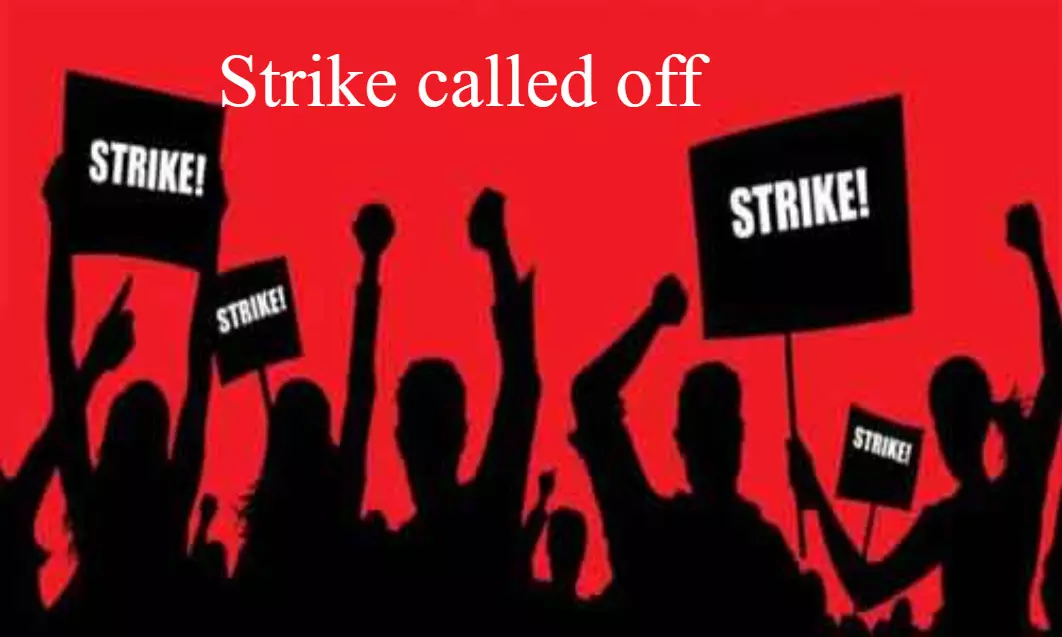 Kolkata: The protest carried out by the medical students and junior doctors at the RG Kar Medical College and Hospital has been withdrawn after a period of 30 days on Thursday.

The protesters had begun their relay hunger strike on October 3, whose major demands included the formation of a Democratic Students Council, the formation of a proper Hostel Development Committee, resolution of problems associated with hostel accommodation for girls, and the resignation of the principal.
Also Read: Calcutta HC directs Health Secretary to meet protesting RG Kar Medical College medicos

The decision to call off the strike was taken at a meeting held on Wednesday by the junior doctors. However, they have subsequently threatened to organize a bigger protest with the help of other medical colleges to meet their demands in the future.

The college officials also issued a notice in October directing mandatory 75 percent attendance in theoretical classes and an 80 percent attendance in practical classes. The decision also had put pressure on the students to withdraw their protest and resume duty.
Medical Dialogues team had earlier reported the judgment passed by the Calcutta High Court, where the bench had directed the West Bengal health secretary to meet the protesting medicos and doctors and had also made an appeal to the protestors not to disrupt the medical facilities at the hospital so that it would not affect the public. The judgment came in response to the PIL which had sought intervention from the court in overcoming the impasse caused by the protesting doctors and medicos.
The RG Kar Medical College officials have been putting pressure on the protesting students to withdraw from their strike and resume working. Many of them also resumed working in the third week of October except for a few interns who had continued to hold the protests, reports the Millennium Post.
The state health department had fulfilled some of the demands of the protesting doctors and medicos, except their demand for the removal of the college principal. The health officials had also directed all the department heads of RG Kar to ensure the health services were not affected due to the protests.
Medical Dialogues had earlier reported extensively about the protest observed by the junior doctors and medical students of RG Kar Medical College and Hospital. The Health Department officials had been repeatedly asking the protesters to call off the strike, where they had even threatened to take legal action if the strike was continued.
Also Read: Kolkata doctors strike enters 16th day, medicos refuse to call off stir
Source : with inputs