Rohtak PGI Ophthalmology Professor arrested for lewd calls messages to PG medico, suspended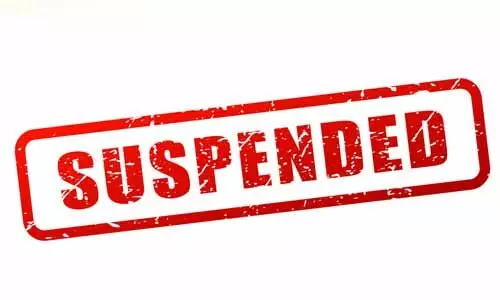 Rohtak: A professor attached to the ophthalmology department at Post Graduate Institute of Medical Sciences (PGIMS), Rohtak has been suspended by the University of Health Sciences (UHS) after he was arrested recently on the charges of sexual harassment.

According to recent media reports, the ophthalmology professor was recently nabbed by the police on the basis of the complaint filed by a female PG medical student who accused the doctor of harassment and threatening her of failing her in examinations.
In her complaint, the medico stated that the doctor frequently used to call in an inebriated condition.
Read Also: 50-Year-Old Mumbai Doctor Booked For Stalking, Harassing 27-Year-Old Lab Technician
"As I did not respond to his calls, he sent me two disappointing WhatsApp messages on the night of September 19, 2019. On the next day, I lodged a complaint with the PGIMS authorities following which he gave statements like 'how dare she lodge a complaint against me' and 'I will see how she passes (her exams)'," the complainant maintained in the FIR; quotes Tribune.
Based on the complaint, the police filed a case under Sections 67 (Punishment for publishing or transmitting obscene material in electronic form) and 67A (Punishment for publishing or transmitting of material containing sexually explicit act, etc., in electronic form) of the Information Technology (Amendment) Act-2008 and Sections 354-D (Stalking) and 509 (Word, gesture or act intended to insult the modesty of a woman) of the IPC and arrested the professor on February 15, 2020.
He was produced before a local court which sent him to jail under judicial custody.
Deputy Superintendent of police (headquarters) Gorakhpal confirmed to TOI that a complaint was received against the accused on February 15 and he was arrested the same day. The medico had also submitted a complaint to the PGIMS management, apart from reporting the matter to the police.
TOI reports that after the arrest, the anti-sexual harassment committee of PGIMS conducted a probe and based on that, it placed the doctor under suspension.
On this, PGIMS Rohtak Director, Prof Dr Rohtas K Yadav, informed Tribune, "The complaint of the PG medico had been referred to the sexual harassment committee of the University of Health Sciences (UHS) which had indicted the professor. The report of the committee was presented before the UHS executive council which decided to place the professor under suspension."
Read Also: Raipur: Man Arrested After Homeopathy Doctor Alleges Rape, Blackmail
Source : with inputs