Raipur: Man arrested after Homeopathy Doctor alleges rape, blackmail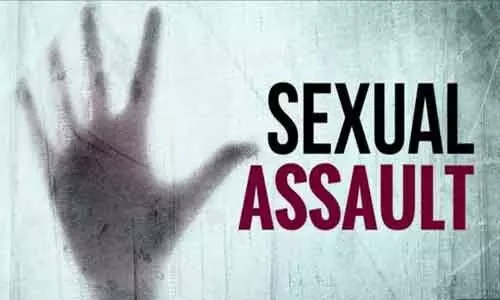 Raipur: Based on the complaint filed by a Homeopathy doctor, the police have recently arrested a man for raping the female practitioner and filming an obscene video of the sexual assault. The homoeopath further alleged that the man further used the video to blackmail her while forcing her to go for a divorce and file an FIR against her husband citing dowry harassment.
The incident reportedly came to light when the doctor went to the family counselling with her husband post FIR. She complained that she was blackmailed to register a complaint against her husband and accused her in-laws of dowry harassment otherwise, the man would have leaked the obscene video.
As per the complaint, the homoeopathic practitioner came in contact with the man who is said to be a CEO of a steel company in Raipur; at her clinic. He used to consult her for regular treatment. After getting acquainted, the accused proposed to open the hospital with the doctor to which she refused.
After this, he presented another deal wherein he asked the doctor for opening up a business in the medical field. He assured that she would be a partner and he will be the working partner in the business. Interested, the doctor held talks with him on the business and the two started planning for it.
Read Also: 50-year-old Mumbai Doctor booked for stalking, harassing 27-year-old lab technician
In December last year, the man asked the doctor to come for a meeting at his house. When she came, he allegedly slipped intoxicating substance in her drink and as she dozed off, he had raped her and filmed the objectionable video of her, reports Bhaskar.

The doctor further alleged that he kept calling and blackmailing her using her video. Later when the doctor appeared for counselling at police station after lodging the FIR against her husband, she informed the police about the whole incident.
Subsequently, the man was arrested and a case was registered against him.
Meanwhile, during interrogation, the man described himself as a lover of the doctor, reports News18.
Further investigation is underway.
Read Also: Nagpur Hospital Director booked after manager alleges molestation