Specialist doctor in soup: Medical council issues notice based on complaint alleging violence, sexual abuse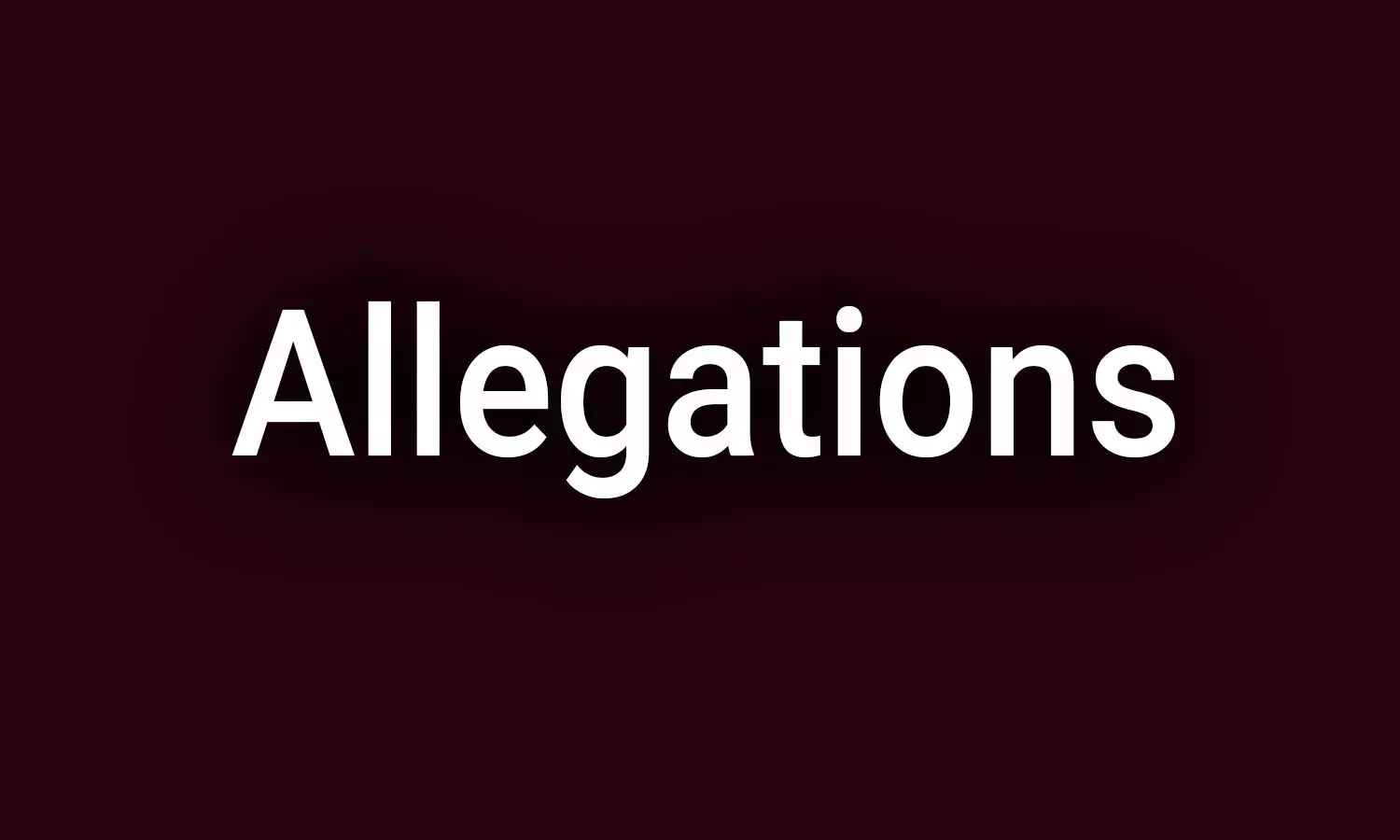 Mumbai: A drug rehabilitation specialist doctor recently fell in soup after the Maharashtra Medical Council (MMC) issued a notice to the medical practitioner based on complaints of violence and sexual abuse against him.

The Council has detailed the charges and sought his reply in the alleged complaint that includes violation of the medical code of ethics by involving in unnecessary consultation; involvement in professional misconduct of adultery or improper conduct with patients, abuses; soliciting practice by advertisements, running an opens hop, dispensing drugs and appliances and exploiting patients; prescribing steroids or Psychotic drugs without medical indication; storing and selling of Schedule H drugs; disclosing patient's secrets, publishing their pictures without permission; practicing psychiatry although only registered as an MBBS.
In view of the alleged complaint, the Council may punish the doctor by either warning, ordering for a temporary suspension, and even bar him from practicing by removing his name from the MMC.
As per a senior MMC official, the doctor who founded his Drug Abuse rehab centre in 1983, has been given 15 days to respond before a trial will begin.
The direction came in wake of the complaint moved by Arjun Nath on September 14. The complainant alleged that the medical practitioner was involved in "unconventional treatment of substance abuse and mental illness".
According to a recent media report in TOI, he further claimed that the doctor, while treating patients with mental illness, indulged in sexual misconduct and abused "up to and including custodial rape."
He added that the doctor disregarded physical boundaries of female patients and, "under the guise of love and affection, frequently touched, hugged, held hands and kissed patients". One of the allegations was that on "therapeutic vacations" to Thailand and France he would sleep in the same hotel room and, in some cases, in the same bed with female patients.
The allegations as mentioned in the MMC notice, the doctor allegedly manipulated women into long-term, non-consensual sexual situations with emotional support and financial assistance. He has also been charged for causing physical assault and violence by "choking, kicking, slapping or otherwise violently assaulting the male patients and using criminal force even on minors".
It has also been alleged that the doctor prescribed psychotropic medication meant for mental conditions such as anxiety, depression, and schizophrenia with "aplomb even to minors". He allegedly did multiple ECT (electro-convulsive shock therapy) for minors without consent from or family knowledge.
Also Read: Maharashtra Medical Council Suspends License Of Convicted Doctor Once Again

However, Shabnam Latiwala, the lawyer for the doctor told the daily that her client is innocent and the victim of a malicious campaign and personal vendetta.

The notice, signed by MMC registrar Sanjay Deshmukh, said the council had examined the material submitted by the complainant and found a "prima facie case exists for holding an inquiry" into the doctor's conduct.

The charges—violations of various sections of the Indian Medical Council (Professional Conduct, Etiquette and Ethics) Regulations, 2002—include behavior "unbecoming of a medical practitioner" and committing unethical acts such as advertisements, prescribing steroids and psychotropic drugs without a medical indication, and storing and selling Schedule H drugs. "You are registered only as MBBS, claiming to be a specialist without special qualification in the branch (of psychiatry)," the notice added.

Meanwhile, Latiwala told TOI, "When we received the first notice from MMC, we raised a preliminary objection as MMC rules don't allow complaints to be filed on basis of anonymous complaints alone."
The doctor's lawyer told the daily that the MMC should have heard their preliminary objections before filing charges. "We will, however, respond to the charges and hope for a fair hearing."
Source : with inputs