Maharashtra Medical Council suspends license of convicted doctor once again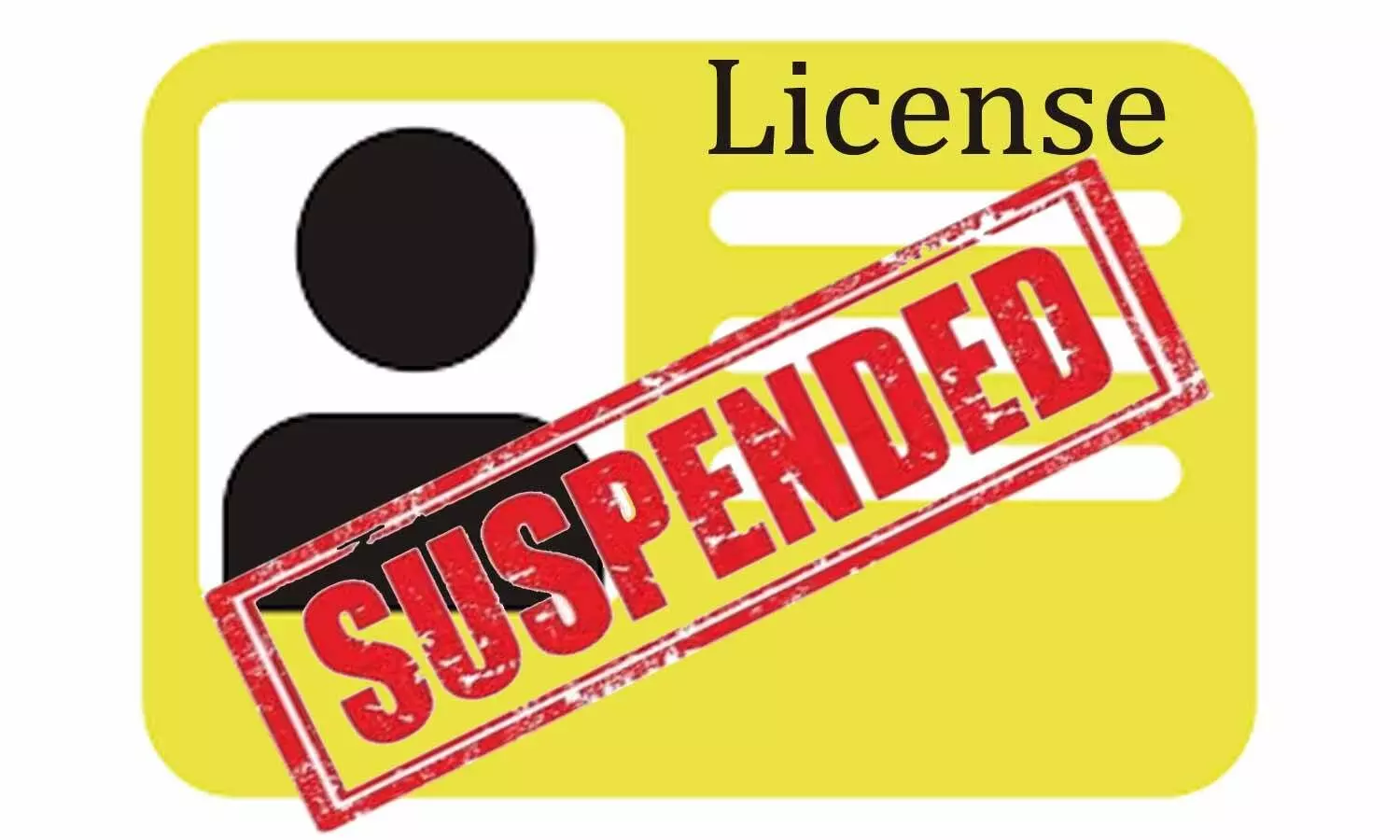 Mumbai: A Beed-based doctor who was convicted to 10 years of rigorous imprisonment has been once again suspended by the Maharashtra Medical Council (MMC) for practising medicine in his hospital in spite of being prohibited from doing so.

As per the President of Maharashtra Medical Council, Dr Shivkumar Utture, the suspension this time can sustain for a period of 10 years or even more. The doctor's license to practice was revoked for the first time in 2012 and he was suspended for 5 years. After 4 years in 2016, the suspension was extended till October 2020.

Medical Dialogues team had earlier reported that the court had convicted doctor couple, and another accused in the 2012 case. The doctor was found guilty under the Medical Termination of Pregnancy Act (MTP), culpable homicide not amounting to murder (IPC 304), causing miscarriage (IPC 312), death caused by act done with intent to cause miscarriage (IPC 314), and for an act done with intent to prevent a child being born alive or to cause it to die after birth (IPC 315).
Six years later, Additional District Judge A S Gandhi had held the Munde couple and Mahadev Patekar guilty and awarded them ten years of rigorous imprisonment. The doctors were barred from practising medicine by the Maharashtra Medical Council and the hospital had been sealed. Earlier, the doctors had been convicted in a sex determination case following a sting operation.
Also Read: Maharashtra: 10 Year Jail To Two Doctors Involved In Female Foeticide Racket

According to a recent media report, on September 6, 2020, the medical practitioner was caught red-handed by the police after the district collector and medical department got a tip-off that the doctor has been practising medicine despite being barred from doing so. Accordingly, the Munde hospital in Parli was raided and he was found practicing with even four patients present on the spot during the raid.
On being interrogated, the doctor claimed that the said hospital was registered in his daughter's name. However, his daughter refuted the claim. He was arrested right away for the illegal act. While been taken into custody, the doctor allegedly threatened the medical officer.
An FIR was registered against him with the Parli police under relevant sections of the Indian Penal Code for cheating, impersonation, and assault or criminal force to deter public servant from discharge of his duty along with other sections of the Indian Medical Council Act, Maharashtra Medical Practitioners Act and PCPNDT Act that deals with prenatal diagnostic techniques.

Currently, he is lodged in Aurangabad jail, while his hospital remains sealed and his wife, Dr Saraswati Munde is out on bail and barred from medical practice, reports Mumbai Mirror.
Source : with inputs