Tamil Nadu doctor allegedly attempting to send gun for repair booked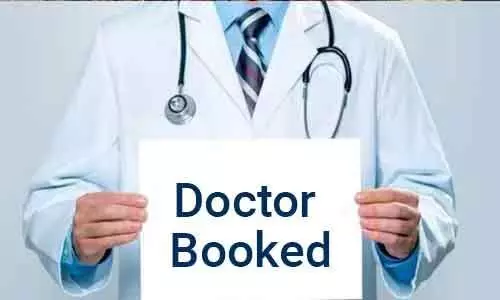 Coimbatore: An FIR has been registered against a Salem-based doctor for allegedly attempting to send an air pistol to Uttar Pradesh through air cargo. The doctor who bought the pistol from a company was trying to send it back for repair after it was found to be faulty.

As per a recent media report in
Times of India
, the incident came to light after Suganya, a security agent at Coimbatore International Airport, spotted the pistol when he was screening baggage. Thereafter, the Peelamedu police initiated a probe.
Initial investigation suggested that the doctor, identified as the owner of a hospital in Salem purchased the air pistol online for his son a month ago. However, the gun was faulty and not working properly. Hence, the doctor tried to send it back to the company in Uttar Pradesh for repairing it. However, the courier firm did not have any idea that it was a pistol and subsequently parceled it, reports the daily.
Station security head C K Murugan told police, "The tax invoice of the consignment was issued by Syndicate Innovations International Limited in Ghaziabad. The gun was sold by the company to one Samuel Stephen of Vinayakampatti in Salem and the consignment was booked from Salem through a courier service. The consignment is not supposed to be carried forward by the air cargo and is a violation under the rules of the Aircraft Act, 1934."
Police registered an FIR against the doctor under sections 10 (1) of the Aircraft Act 1934 and 40 of Aircraft Security Rules 2011. The Aircraft Security Rules 2011 rules were enacted to safeguard the civil aviation sector i.e. aircraft and aerodromes from any unlawful interference. These rules include all safety measures from aerodromes to cargo to baggage to entries.
Source : with inputs