Telangana: Cyber crooks cheat doctor of Rs 24 lakh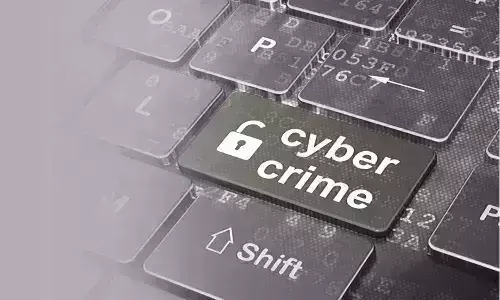 Hyderabad: A doctor attached to a reputed private hospital fell victim to a cyber fraud and lost Rs 24 lakh in guise of receiving expensive gifts sent by a woman, whom he had befriended online.

A case has been registered with the Hyderabad Cyber Crime police against the woman, who came in contact with the doctor on Facebook and claimed to hail from Poland.
Also Read: Woman doctor cheated of Rs 10 lakh on pretext of securing visa for Canada

As per a recent media report by
Telangana Today
, the victim has been identified as a doctor working in a reputed private hospital in Secunderabad. He developed a friendship with the accused women online. The woman claimed to be from Poland and the duo was constantly in touch with each other on Facebook. Eventually, they became good friends, exchanged phone numbers, and continued to chat on WhatsApp.
"After some days, the suspect told the doctor that as a mark of their friendship, she would like to send a few valuable gifts including costly gadgets and jewelry from Poland," police stated.
The doctor also confirmed that she sent him pictures of the expensive gifts as proof. After a few days, someone called the doctor claiming to be a customs official at Delhi airport. He mentioned that in order to receive the costly valuables and gadgets, the doctor needed to pay certain necessary customs duty fees, GST, Income Tax, Sale Tax, etc, and only after that the gifts can be released, reports the daily.
Convinced by the phone call, the doctor, even before confirming the authenticity of the claim, deposited almost Rs.24 Lakh in various bank accounts.
However, he soon found out that he had been cheated by the woman after which he filed a complaint at the Hyderabad Cyber Crime police. Police have already started investigating the case and the accused is yet to be nabbed.
Source : with inputs