Woman doctor cheated of Rs 10 lakh on pretext of securing visa for Canada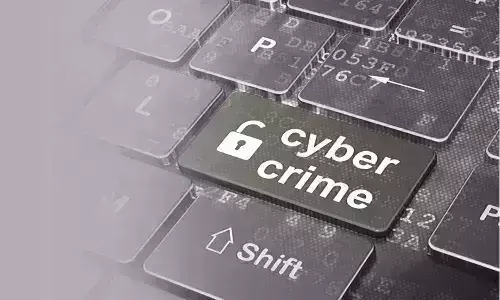 Hyderabad: A woman doctor fell victim to an online advertisement posted by cyber fraudsters and lost Rs 10 lakh under the pretext of securing a visa to practice medicine in Canada.

The miscreant allegedly allured the doctor by assuring her that she will get a job easily in Canada and subsequently duped her in the name of arranging a visa for her before fleeing with the money.

The victim has been identified as a resident of Mahendra Hills and she first came across the miscreant via Instagram. She noticed an advertisement which offered help in getting a visa for Canada and other countries. She connected with the person whose contact details were mentioned in the advertisement.
According to the police, " The caller told the doctor that there was a huge demand for doctors and medical professionals in Canada and that she could easily secure a job. He promised a visa and first asked for Rs 20,000 for processing, which she paid. Citing various reasons, he collected nearly Rs 10 lakh."
As per a recent media report by
TelanganaToday
, even after paying Rs 10 lakh, when the fraudsters kept on asking for more money on flimsy grounds, the doctor realized her mistake and understood that she was being cheated. She immediately approached Hyderabad CCS police and registered a case against the miscreants. Following her complaint, the miscreant was booked for online fraud and police are still investigating the case.
A similar incident of online fraud took place a few months ago as allured by a promise of MBBS admission in Russia, a Punjab-based family had got duped of Rs 6 lakh. The Medical Dialogues team had earlier reported that the victim's family had never met the accused in person. They used to get telephonic instructions via phone calls and had transferred money online as instructed. The mastermind of the fraud gang was a woman who had assured the victim's family that she has links with a Russian University and could easily secure an MBBS seat for Feroze and cheated them.
Source : with inputs