Telemedicine Guidelines yet to find its way amongst Physicians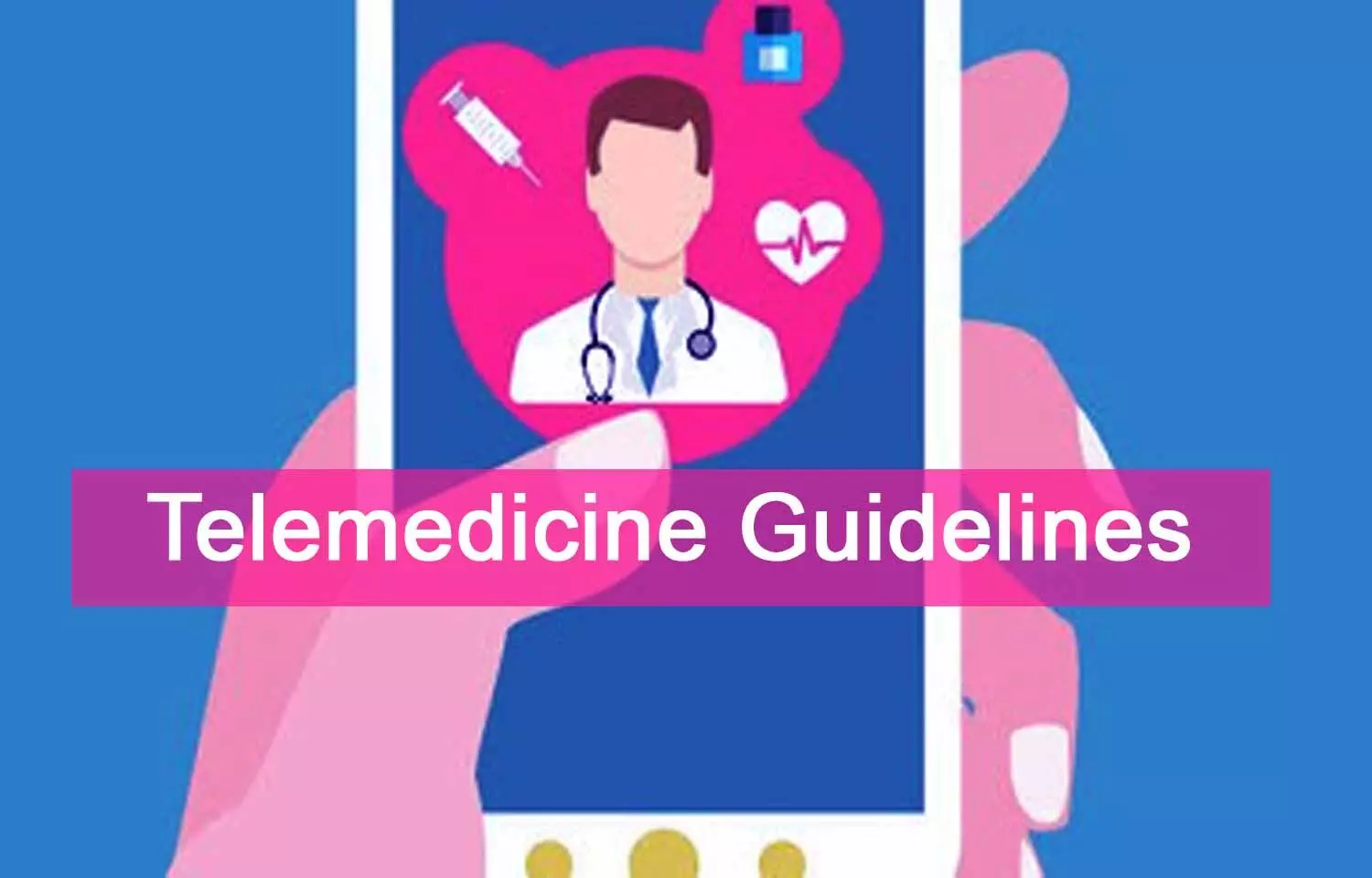 New Delhi: While the COVID-19 pandemic has given momentum to the practice of Telemedicine by healthcare practitioners, the majority of doctors in India have only understood the basics of the Telemedicine guidelines issued by the Erstwhile regulator, Medical Council of India (MCI), a recent survey conducted by Medical Dialogues team has revealed.

The analysis of the same has been published in the recent edition of the Inter national Jounal ofScience & Research
COVID-19 pandemic and the consequent lockdown has rushed in an era of teleconsultations, with patients and doctors resorting to telemedicine to meet the healthcare needs. The medical regulator, MCI (Now National Medical Commission) earlier this year, also issued a set of Guidelines for registered medical practitioners to follow, during the practice of telemedicine.

An industry professional and academicians associated with Prin. L. N. Welingkar Institute of Management Development and Research, Mumbai, India along with Medical Dialogues performed an in-depth survey on the medical professionals across the country to study their behavior towards telemedicine during, pre and post COVID19 lockdown.
The study titled- 'Telemedicine Preferences of Healthcare Professionals in India during the COVID-19 Pandemic' sought detailed responses to understand change in behavior, expectations of healthcare professionals before, during COVID lockdown and as well as when normalcy returns.
Predefined questionnaire was sent to registered medical practitioners with Medical Dialogues portal and the survey included both quantitative and qualitative questions regarding their consultations before COVID era, during lockdown period (25th March 2020 to 1st June 2020) and post-lockdown (1st June 2020 to 31st July 2020). 211 qualitative responses were received from across the country. Following results were seen
• There was an obvious rise in use of Teleconsultations following the COVID-19 lockdown
• Majority of Healthcare Professionals (HCPs) preferred WhatsApp (73%), Phone calls (67.3%) and Zoom (13.7%) for teleconsultations.
• Other video-connect platforms like Google Duo, Practo, Lybrate and Skype were found to be used by several HCPs
• When asked about the understanding of Telemedicine guidelines, majority of doctors responded that they understood only the basics of the telemedicine guidelines. Whereas, only 24% opined to have understood the guidelines completely.
• Almost half (54.5 %) of the HCPs had set up the telemedicine platform by themselves without any help. Almost 21% took assistance by various pharmaceutical and telemedicine companies
• Sentiment analysis showed 42% had positive insights, 26% neutral responses and 32% negative responses towards Telemedicine stating that telemedicine has limited scope and is difficult to use due to factors such as difficulty in diagnosis, examination etc.
Dr Aasawari Nalgundwar, lead author and Assistant Professor at Welingkar Institute of Management Development and Research, said, "Out of 211 respondents, 185 contributed various qualitative insights regarding their views on telemedicine. Some opined "sound-bytes" were identified which emulated sentiments of doctors towards telemedicine. Many doctors pointed out to various technical problems like internet connection, record keeping, lack of physical examination, consent and many more. Addressing these issues can indeed make telemedicine the mode for future,"
Speaking about the understanding of MCI guidelines, Meghna A Singhania, CEO, Medical Dialogues and co-author said, "When asked about the understanding of Telemedicine guidelines, around 50% doctors responded that they only understood the basics of the guidelines while 12% stated that they are yet to go through the Guidelines. Our analysis showed that more awareness is needed about the telemedicine guidelines among the healthcare fraternity."
Pawan V Kulkarni,a co-author said, "With the setting up of telemedicine setups, pharmaceutical companies have emerged as a major contributor in assisting doctors in opening this new dimension of practice. Our study responses also indicated that many doctors opined that telemedicine will be part of their practice in future and will be used more for chronic, follow-up, and remote patients"