Tirupati physician, Diabetologist Dr Prasanthi nominated as executive member of IMA Women doctors Wing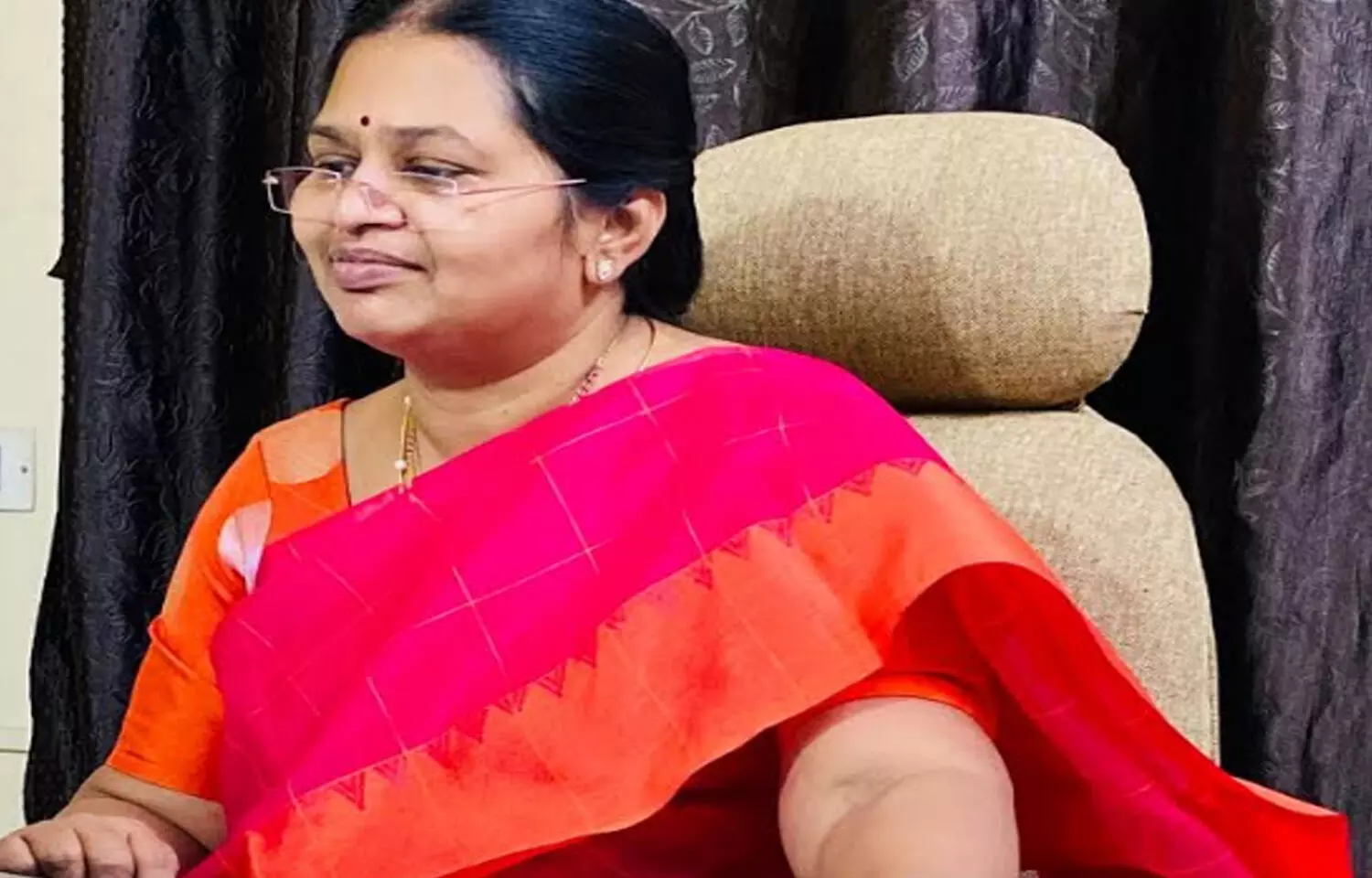 Tirupati: Dr. Penna Krishna Prasanthi, a senior consultant physician, and Diabetologist in Tirupati has recently been nominated as the National Executive member of the Indian Medical Association (IMA), Women doctors' wing.
She has been nominated as the IMA women wing's executive member for a span of 2 years (2020-2022).
Connected with the IMA Tirupathi branch since 1996, she had been instrumental in organizing the IMA women's wing in Andhra Pradesh.

She is the only doctor from Andhra Pradesh to occupy this position in IMA. IMA's women doctors' wing (WDW) is a separate wing of IMA headquarters which brings together the woman doctors under one umbrella to include them as leading persons of some major public health initiatives.
Dr. Prasanthi has also inspired many lady doctors to take initiative to arrange women's wings in their respective branches of IMA. She is now holding the responsibility of AP state Chairperson of Academy of Medical Specialities of IMA.
Commenting on her further plans, she told Medical Dialogues, "We are already thinking more about the welfare of the healthcare workers. However, the health of women doctors also should be a priority now. We sacrifice a lot as balancing family and a medical profession often becomes a hectic job. Our IMA President is a vibrant and dynamic personality and I hope he will also take initiatives to ensure that women doctors are not neglecting their health."
Dr. Prasanthi suggested, "IMA can take special initiative so that every female doctor can get a free preventive health check-up. This can be the best message conveyed by IMA on Women's day or World Health day."
Dr. P Krishna Prasanthi is a Senior Consultant Physician and Diabetologist in Tirupati, currently practicing at Harshitha Hospital & Best Diabetic Care Centre. She has an MD postgraduate degree in General Medicine and also completed a Distance Fellowship in Diabetes Management (DFID) from Christian Medical College (CMC), Vellore. She excelled in academics, winning awards for "outstanding student" during her initial medical studies, and the best project award during the DFID course. In 2011, she was a recepient of the Dr. CT Thakar Award instituted by the Indian Medical Association in recognition of best community service.
Dr. Prasanthi is a respected member of a number of medical associations and holds executive posts in several of them. She is the Vice-Chairperson of the Association of Physicians of India, AP State Chapter, and WDW of IMA, AP. She is also serving as the treasurer of the Research Society for the Study of Diabetes in India. She was a national member of the Indian Medical Association (IMA) Leadership Committee, New Delhi, and the President of the IMA Tirupati chapter. Dr. Krishna Prasanthi is also a nominated member of the AP Medical Council, Hyderabad, for Chittoor District. She had been recognized as convener of the National Diabetes Control Committee.
IMA's national president, Dr. Jayalal constituted the new committee for the women's wing recently and Dr. L Yesodha has been selected as the chairperson. As far as the other members of IMA's Women Doctors' Wing are concerned, Dr. Gargi Patel has been nominated as the Co-Chairman, Dr. Kavita Binoy as the secretary, and Dr. Punita Hasija as the treasurer of the wing.