UP Shocker: Citing Omicron fear, forensics professor kills wife, 2 children, flees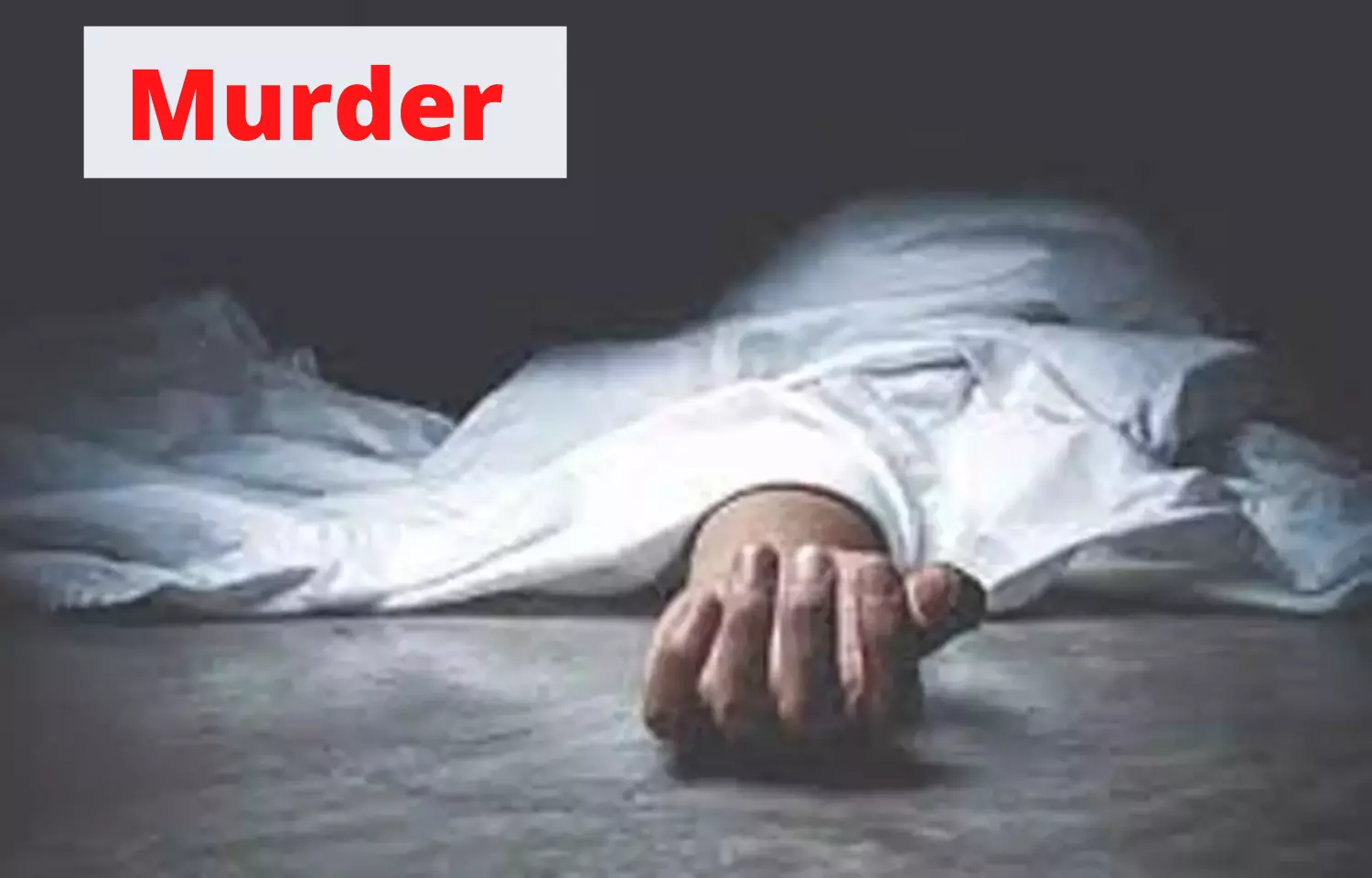 Kanpur: A 55-year-old forensic doctor has allegedly murdered his wife and 2 minor children in their home in the Kalyanpur area of Uttar Pradesh's Kanpur on Friday evening.
The doctor fled after messaging a confession to his brother and leaving behind a suicide note. In the note he cited possible consequence of the new variant of Covid-19, Omicron.

The doctor, identified as a senior forensics professor was the head of forensic science department at a private medical college in Mandhana.
As per the police, the doctor informed his brother about the killings and said that he (doctor) was reeling under depression. The brother then informed the police of the crime who then rushed to the spot.
Also Read: Murder attempt on dentist in Delhi, minor among 2 held

"In a WhatsApp message, the doctor informed his brother about the offence and said he was reeling under depression," Deputy Commissioner of Police (DCP) (West) BBGTS Murthy was quoted as saying by ANI.
While the WhatsApp message to his brother stated he wiped out his family under severe depression, the 10-page suicide note lying amidst blood-splattered bodies of his wife and children spoke about fast-approaching 'Doomsday' triggered by Covid variant Omicron.
Around 5.32pm on Friday, he sent a WhatsApp message to his brother who is attached to Rura Primary Health Centre in Kanpur Dehat, stating, "Sunil please inform police that I have killed my wife, son and daughter in depression."
Further, according to the WhatsApp text, he was 'fed up of counting dead bodies and that no would be spared by Omicron'. According to the texts, the accused said he was 'liberating everyone' of such a situation.
The suicide note was found by a police team led by commissioner of police, Asim Kumar Arun, accompanied by forensics experts and a dog squad. The professor also mentioned in the suicide note that he was suffering from a debilitating disease and his life had reached a dead end, which was further accentuated by the Omicron scare.
As per a recent media report in DNA, officials found a diary of the accused at the crime scene, where he has mentioned the murder of his family. He has also apparently written about the Omicron variant, saying that 'now, the counting of dead bodies will not be needed', adding that 'now, corona(virus) will kill everyone'.
Also Read: Nagpur Shocker: Retired woman doctor murdered by grandson
Police told TOI, the accused professor is missing, but mystery shrouds his whereabouts — whether he was in hiding or had killed himself somewhere away from home.
Commissioner Asim Arun told the daily, "Three people have been found murdered and going by messages sent to his brother, the accused professor could be still alive. Three teams have been constituted to nab him. At the same time, we have also turned on the surveillance mechanism."
Source : with agency inputs