Violation of MCI code of ethics: Rajasthan Medical Council suspends license of 2 doctors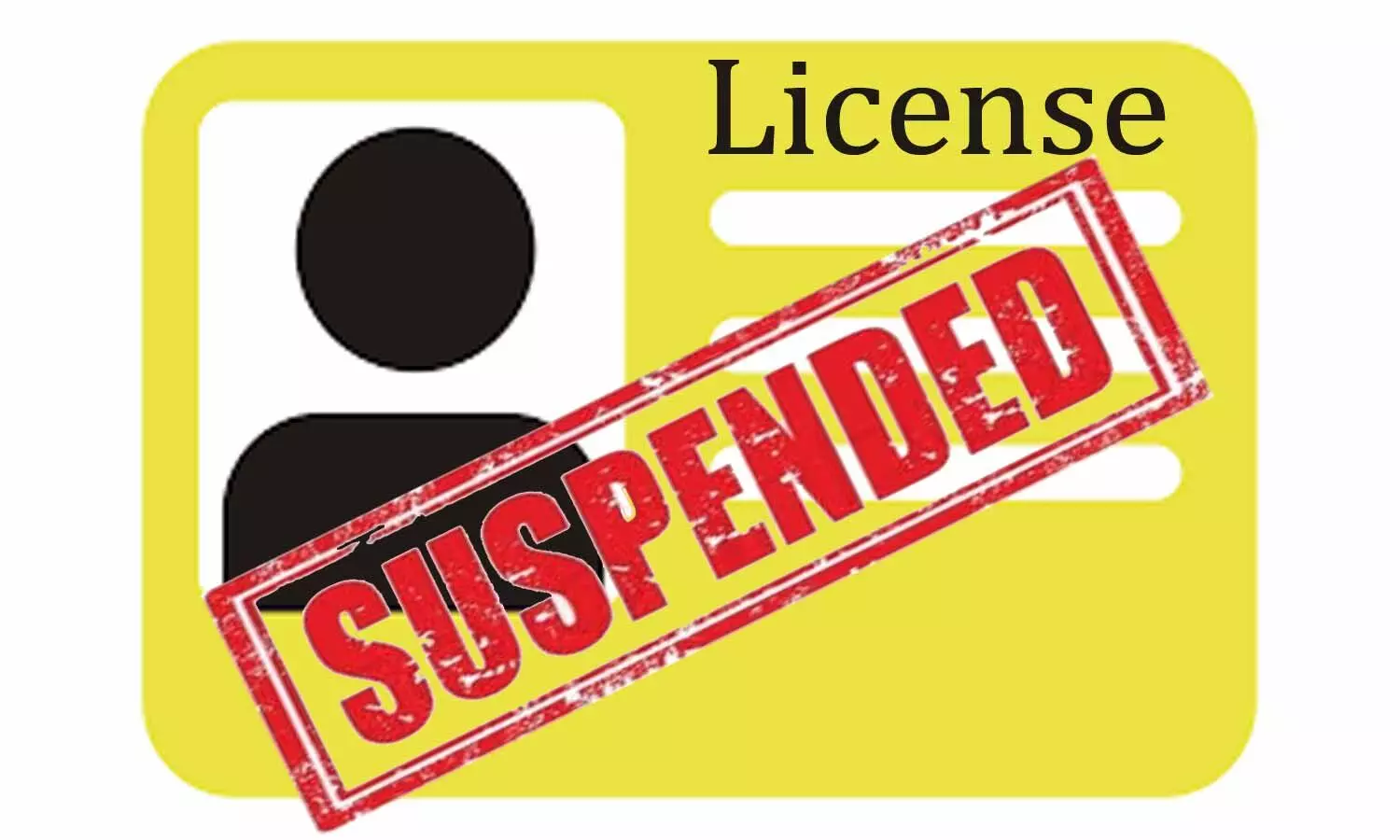 Jaipur: Taking stringent action against the doctors for violation of the MCI code of ethics, the Rajasthan Medical Council has recently suspended the license of two associate professors attached to Government medical colleges in two different cases.
One case concerns exaggeration by the faculty in qualifications and credentials, while the other case concerns the diverting of the patient from a government facility to a private hospital run by the doctor.
Case 1: Wrong degree, Exaggerated journal contribution claims
The case of the first doctor concerns the usage of the wrong degree on her letterhead as well as exaggerating the claims of contributions that the doctor had made to the medical journals. The doctor is reportedly associated with the Ajmer-based JLN medical college.
According to a recent report by the Times of India, the doctor had mentioned in her annual confidential report (ACR) that she had contributed to 177 medical journals, whereas in reality, she had contributed only to 55 medical journals. Further, on the letterhead, she had mentioned having a PhD in cardio, which is actually not a degree or qualification. She has been suspended for a period of six months.
While commenting on the issue, an official from the medical council has informed the daily that such information on the letterhead was misleading.
Case 2: Shifting of the patient from government hospital to own private facility

The second case concerns a doctor who had allegedly transferred a patient from the government medical college hospital to his own private hospital.
The doctor is attached to SMS medical college as an associate professor. The council took action against him based on a complaint filed by the husband of a patient who had died after being transferred from the SMS hospital to a private hospital run by the doctor. She was treated for 15 days at the private facility, after which her situation worsened and she was again shifted to the Government hospital, adds TOI.
Following the death of the patient back in 2017, her husband filed a complaint against the doctor.
Speaking to the daily, an state medical council official informed, "The incident happened in 2017, but the hearing of the case is completed now and we have taken the decision for suspension of his license."
The decision to these effects were taken by a panel of the ethical committee of Rajasthan Medical Council comprising Dr. Ish Munjal, Dr. Jagmohan Mathur, Dr. Srikant, and Dr. Deepak Sharma who have now suspended the registration of the doctors.
"They will not be allowed to practice medicine for the tenure of suspension of their licenses," the official told TOI.
Also Read: Rs 22 lakh Unauthorised Money collection for Exams: Tamil Nadu Medical College goes under scrutiny
Source : with inputs