Even Asymptomatic Healthcare workers treating Covid-19 patients to be tested once once day 5 and day 14: ICMR issues New testing Guidelines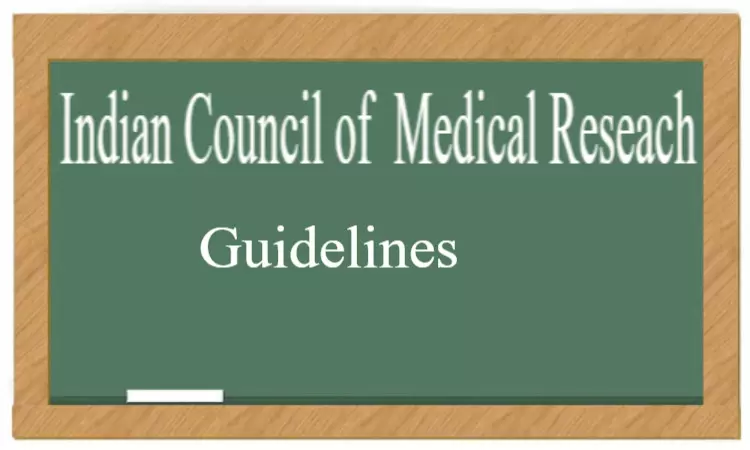 New Delhi: As the country saw its highest single-day jump in the positive cases of coronavirus on Friday, with at least 63 new cases reported in the country, the Indian Council of Medical Research (ICMR) has revised its strategy for corona virus testing. The total number stands at 271, with four casualties.
Till last week the testing was only being done on symptomatic patients, when last week ICMR decided to step up random sampling to check for community transmission.
Currently, India has witnessed cases of COVID19 mostly related to travel and local transmission from imported cases to their immediate contacts. Community transmission of the disease has not been documented till now.
With this ICMR has released updated testing strategy to include the fact that asymptomatic direct and high-risk contacts (including healthcare workers) of a confirmed case should be tested once between day 5 and day 14 of coming in his/her contact.
The government stated that advisory for testing are being reviewed and updated periodically (09/03/2020, 16/03/2020 and 20/03/2020). The testing strategy is reviewed by the National Task Force constituted by Secretary DHR & DG, ICMR and Chaired by Prof. V. K. Paul, Member, NITI Aayog.

Read Also: UP Applies To ICMR For Covid-19 Testing Facilities Nod At SGPGI,BHU, Aligarh And Gorakhput

Following are the details of the updated Strategy
Objectives:

1. To contain the spread of infection of COVID19.
2. To provide reliable diagnosis to all individuals meeting the inclusion criteria of COVID19 testing.
Current testing strategy:
i. All asymptomatic individuals who have undertaken international travel in the last 14 days:
- They should stay in home quarantine for 14 days.
- They should be tested only if they become symptomatic (fever, cough, difficulty in breathing)
- All family members living with a confirmed case should be home quarantined
ii. All symptomatic contacts of laboratory confirmed cases.
iii. All symptomatic health care workers.
iv. All hospitalized patients with Severe Acute Respiratory Illness (fever AND cough and/or shortness of breath).
v. Asymptomatic direct and high-risk contacts of a confirmed case should be tested once between day 5 and day 14 of coming in his/her contact.
- Direct and high-risk contact include those who live in the same household with a confirmed case and healthcare workers who examined a confirmed case without adequate protection as per WHO recommendations.
Read Also: HIV Drugs In Coronavirus Patients: ICMR Scientists Release Protocol For Restricted Public Health Emergency Use