Fake Clinics Operative in Hyderabad: District Health Authorities Serve Notice to Four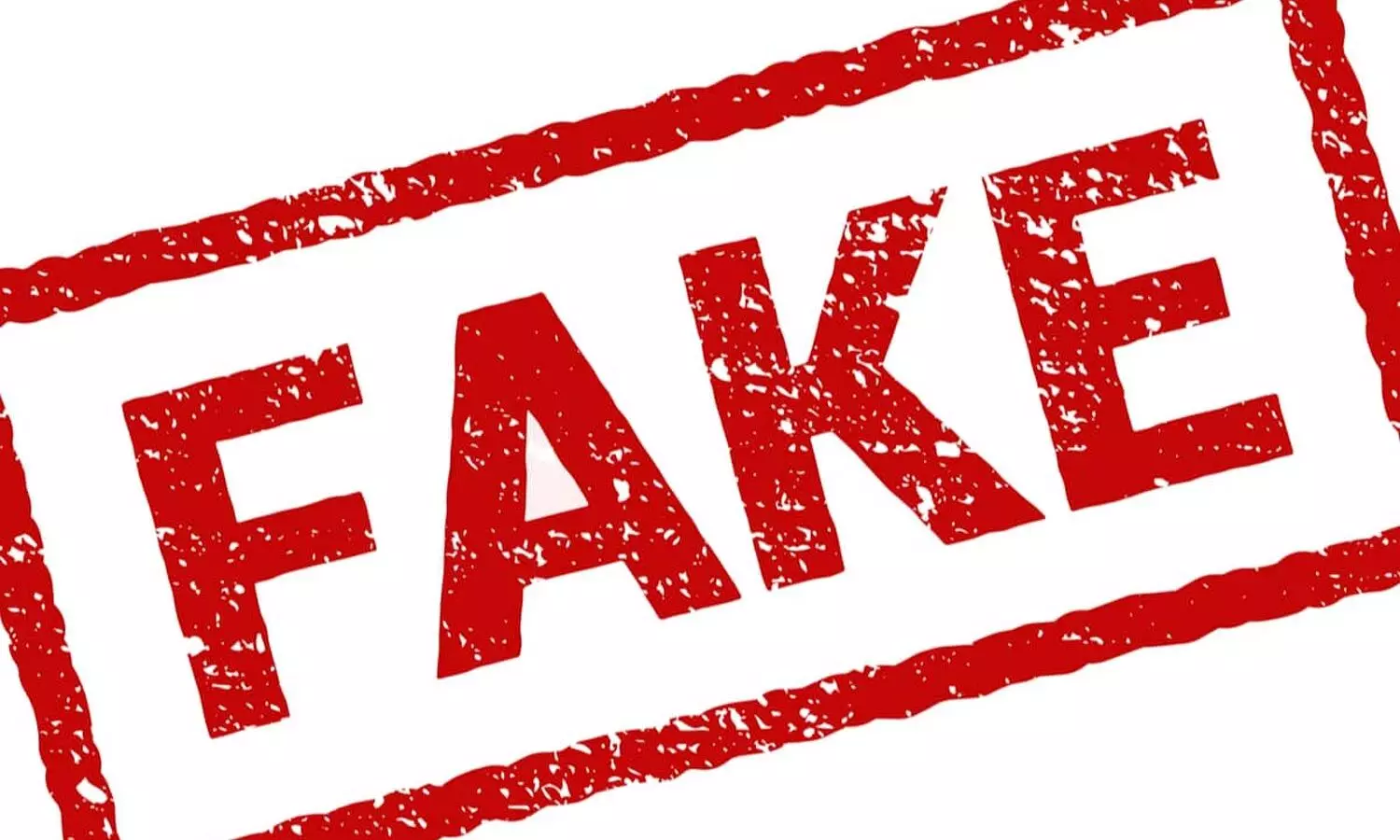 Hyderabad: Acting against the fake medical clinics, the medical and health authorities of the Medchal-Malkajgiri district have slapped show-cause notices to four such clinics and have asked them to reply within a week.

This comes after the District Collector had directed the District Medical and Health Officer (DHMO) to conduct an inspection of these clinics, which were allegedly treating patients of all ages without the necessary qualifications and were prescribing everyone with the same medicine.
In fact, the Medchal-Malkajgiri district branch of Indian Medical Association (IMA) had recently alleged before the District Collector that without having the required knowledge, the Ayush doctors were prescribing allopathic medicine to patients and risking their lives as a result.
During the inspection, several pieces of evidence such as prescriptions, medicines, allopathic equipment with patients' statements were collected as well.
Also Read: Nashik doctor arrested, another 41 booked for submitting fake degree certificates to Medical Council

The Hans India in a previous media report had mentioned that these unauthorized clinics were being operated without registration, in the guise of first aid centers. Apart from providing treatment, these fake clinics were also running labs and medical shops as well. The patients were being charged with Rs 300-Rs 500 for availing the service.

The Health Authorities later confirmed the daily that those first aid centres were not registered and those in charge of operating them were not properly trained. They had no qualification for prescribing even a single tablet or operate any lab. Further, the medical shops also lacked the required pharmacy certificate.
Acting like NGOs, these centres could provide first-aid to patients for accidents such as burning, snake-bite, etc.
While commenting on the matter, a resident of Medchal district who experienced food poisoning had told the daily, "I got relief for two hours with those medicines provide by the first aid centre. Later, pain started. I went to a medical shop to get those medicines again, but they were not available at any shop."
"I was shocked when a medical shop worker revealed that the medicines will not be available in market. The person who prescribed them is not a doctor. They sell medicines of specific drug companies on a high margin.
I was surprised to know the person who treated me is not a doctor. This is not the only one, four first aid centers are being operated in my area. These people are playing with lives," the patient had further added.
The District Medical Health Officer, who is in charge of monitoring such activities had earlier told the daily, "Providing treatment by the first aid centre is illegal. We will inspect and seize such clinics. Stringent action will be taken against persons involved in such practices."
Several people lodged complaints with the DMHO, and the local Medchal Malkajgiri district branch of the Indian Medical Association (IMA) also raised the issue with the District Magistrate.
In fact, the local branch of IMA alleged that the Ayush Doctors are practicing modern medicine and prescribing allopathic medicine to patients, by taking advantage of their innocence, lack of education and poverty, without the required knowledge and this was resulting in risk to the patients' life.
Following this, inspection was conducted and show-cause notices were served to four such clinics, adds The Hans India.
While commenting on the matter, IMA Telangana State President Dr. Lava Kumar told the daily, "Fake doctors are playing with lives the state and district administration must monitor such kind of illegal practices and stringent action should be taken as a lesson to others."
Also Read: MCIM tells Ayurveda doctors to print registration certificates by themselves, NIMA fears quackery
Source : with inputs