Healthcare workers sacrificed personal comforts during COVID-19 outbreak, says Tanda Medical College Principal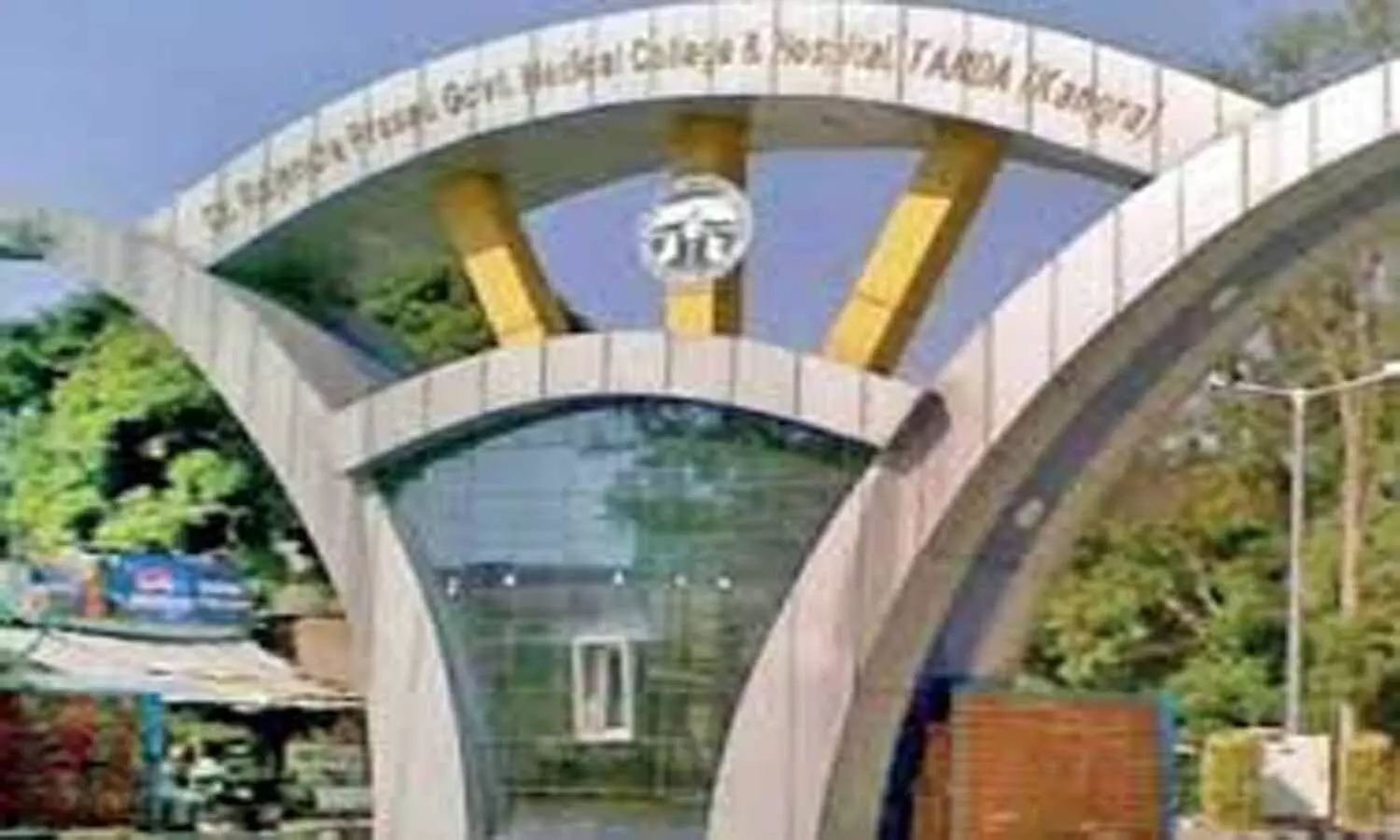 Kangra: "Covid-19 has more than ever before emphasized the role of the medical professionals in averting national crisis and budding medical professionals need to take a lesson from the work done by the current generation of healthcare professionals, who sacrificed their personal comforts to bring comforts in others' lives". This was stated by Dr. Bhanu Awasthi, Principal Dr. RP Govt. Medical College, Tanda in his welcome address to the new MBBS students and their accompanying parents/guardians.
The function although held in the ambit of prevailing Covid-19 related norms was heart-warming and emotion-filled for students as well their parents.
Also Read:29 Doctors Infected due to patients kin not following COVID protocol, says Tanda Medical College
First-year MBBS 2020 batch students reported and joined the college on 2/2/2021. The admissions were delayed due to covid- 19 situation prevalent throughout the country. The ceremonial white coat ceremony was held with social distancing and all standard operating protocols were observed.
The ceremony marks the change from learning biology to clinical medical sciences. Pledge for" Say no to drugs'' and 'say no to single use plastic 'was also administered to the new students.
As per the set procedures, a Parent-teacher Association (PTA) was constituted by Dr Munish Saroch. member secretary of the PTA and Past president Mrs Prerna Sharma. Mr. Satish Sharma was elected PTA president while Mr Ashwani Kumar the vice president and Mrs Rajni Sharma as joint secretary. Mr Naveen Gupta, Mr Raj Kumar, and Mrs. Aanchal were appointed members. Covid 19 prevention and precautions to be observed by the students were detailed by Dr Vivek Sood.
Dr. Muninder Negi chief warden described the hostel rules.
Eminent faculty members, Departmental heads, some faculty members, hostel wardens, hostel manager and Medical Superintendent attended the function. As Dr. Awasthi rightly put, "It is time to celebrate but also time to ponder on the responsibilities medical professional are bestowed with".
The function ended with National Anthem.
Also Read:Tanda Medical College faces doctor shortage as Super specialists resign to join AIIMS
Source : UNI