28 hospitals of Army, Air Force, Navy earmarked to treat COVID-19 patients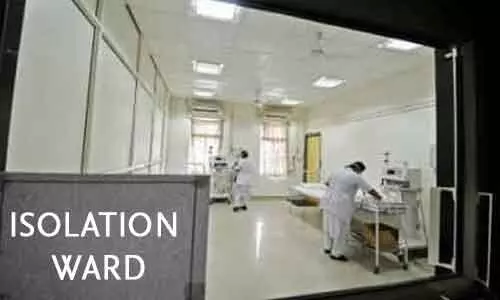 New Delhi - Twenty-eight hospitals of Army, Air Force, and Navy across the country have been earmarked as COVID-19 hospitals.
This is done to handle and treat coronavirus cases, which is part of the measures by the defence forces to help the civil authorities.
Read Also: Pakistan reports its first medical casualty to coronavirus in 26-year-old doctor
Lieutenant General Anup Banerji, DG, of Armed Forces Medical Services, shared this development.

Separately, five hospitals of the three defence services can carry out testing for COVID-19.
These include Army Hospital Research and Referral, Delhi; Command Hospital Air Force, Bangalore; Armed Forces Medical College, Pune; Command Hospital Lucknow; and Command Hospital Udhampur.
Six additional hospitals are also being equipped with the resources to begin such testing.
Read Also: Fortis puts in place 3-tier COVID19 defense structure, isolation wards set up at 28 hospitals across India
Source : ANI