Hospital, Doctors under Medical Council radar for offering free treatment as supermarket deals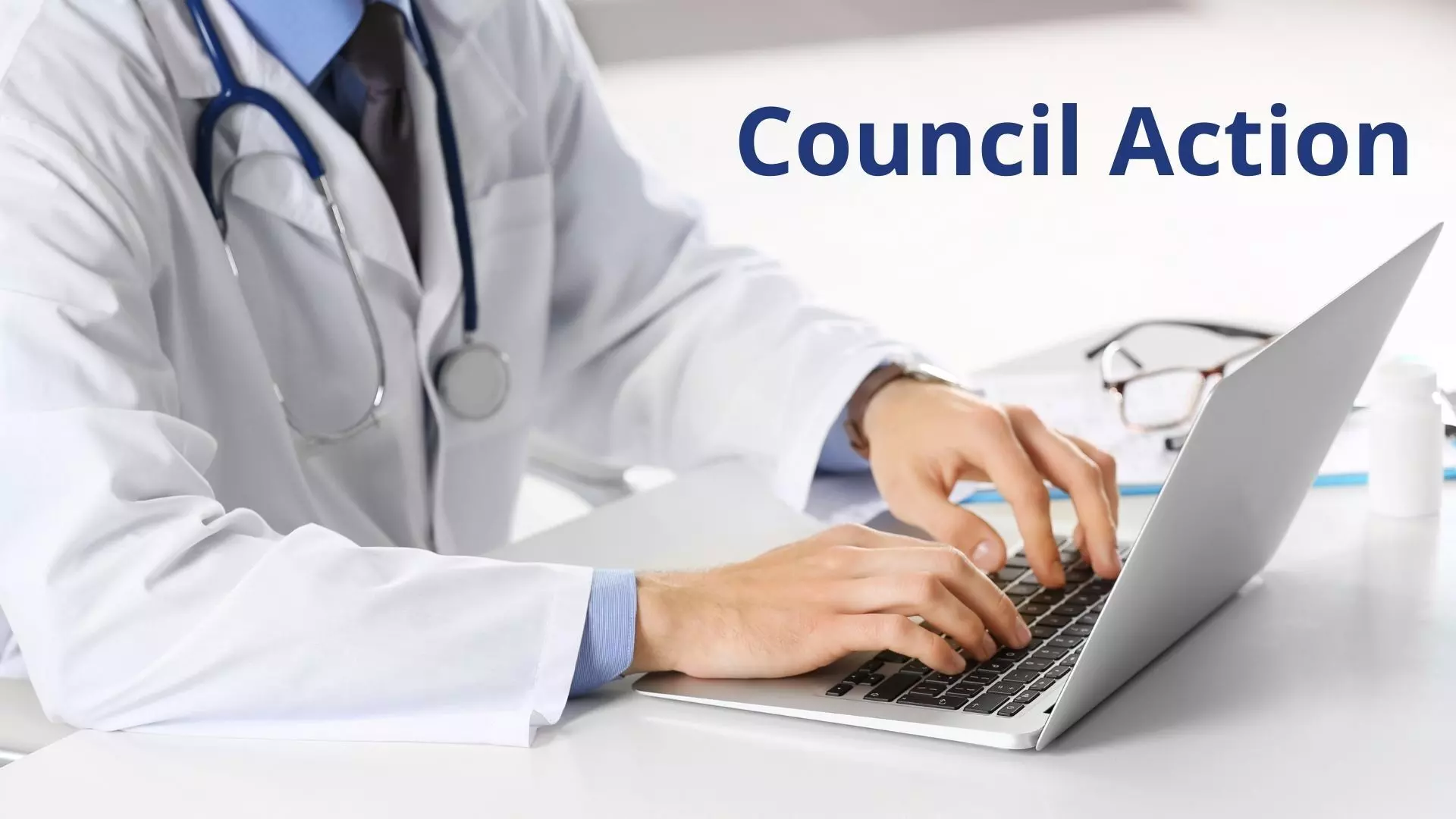 Raipur: Referring to an advertisement that shows free OPD service is being given to people in exchange of Supermarket shopping, the Chhattisgarh Medical Council has demanded immediate action from the Haryana Medical Council regarding the matter.
Writing to Haryana, the Registrar of Chhattisgarh Medical Council, Dr. Shrikant Rajimwale pointed out that such an advertisement was not only derogatory to medical profession but it was also a blatant violation of MCI rules. Therefore, Chhattisgarh Medical Council urged action in the matter for upholding the dignity of medical profession.
The matter concerned an advertisement which showed that Madalasa Hospital has joined hand with SODHI's Supermarket and is offering free OPD with a senior consultant at Madalasa Hospital for Shopping daily needs at the Supermarket.
Launching "Our Neighborhood our Community Program", the advertisement mentioned, "Shop your daily needs at SODHI's super market & get 1 free OPD with a senior consultant at Madalasa Hospital." In fact, the advertisement also featured the photos of nine doctors along with their names.
Also Read: TNMC issues notices to 2 doctors for allegedly issuing fake life certificates to dead persons

Mentioning that the particular advertisement blatantly violated the MCI Professional conduct, Etiquette and Ethics Regulations 2002, the letter also signed by the President of Ethics Committee of Chhattisgarh Medical Council, Dr. Lalit Shah also mentioned the the ways in which the advertisement violated the MCI rules.

Referring to section 1.1.1 "A physician shall uphold the dignity and honour of his profession," the Council opined that the advertisement "lowers the dignity and honour of the profession."
As per Section 2.1, "The objective of the medical profession is to render service to humanity with full respect for the dignity of profession and man." However, the Council pointed out that "This advertisement had brought down the dignity of medical profession to the level of commodity like bouquet akin to an offer "free bouquet with 5Kgs Surf Powder."
Apart from this, the Advertisement also-
1. Solicited patients by unethical means,
2. Violated rules by the means of self-advertisement along with printed self photograph.
3. As per the advertisement there would no consultation fee charged to the patient, which simply means rebating the fee to solicit patient, which is unethical and open violation MCI rules.
Demanding quick and strict action into the matter, the Council mentioned, "You are requested to kindly care to do the needful so as to uphold the dignity, of medical profession. If not stopped at early stage, big series by many others are likely to follow the suit."
A copy of the letter has also been sent to the Chandigarh Health Department and the Secretary of the National Medical Commission.
To view the letter by the Commission, click on the link below.
Also Read: Medical council warning in Tamil Nadu: Doctors not to issue life certificates without knowing someone personally