MGM Healthcare gets new Hypertension Centre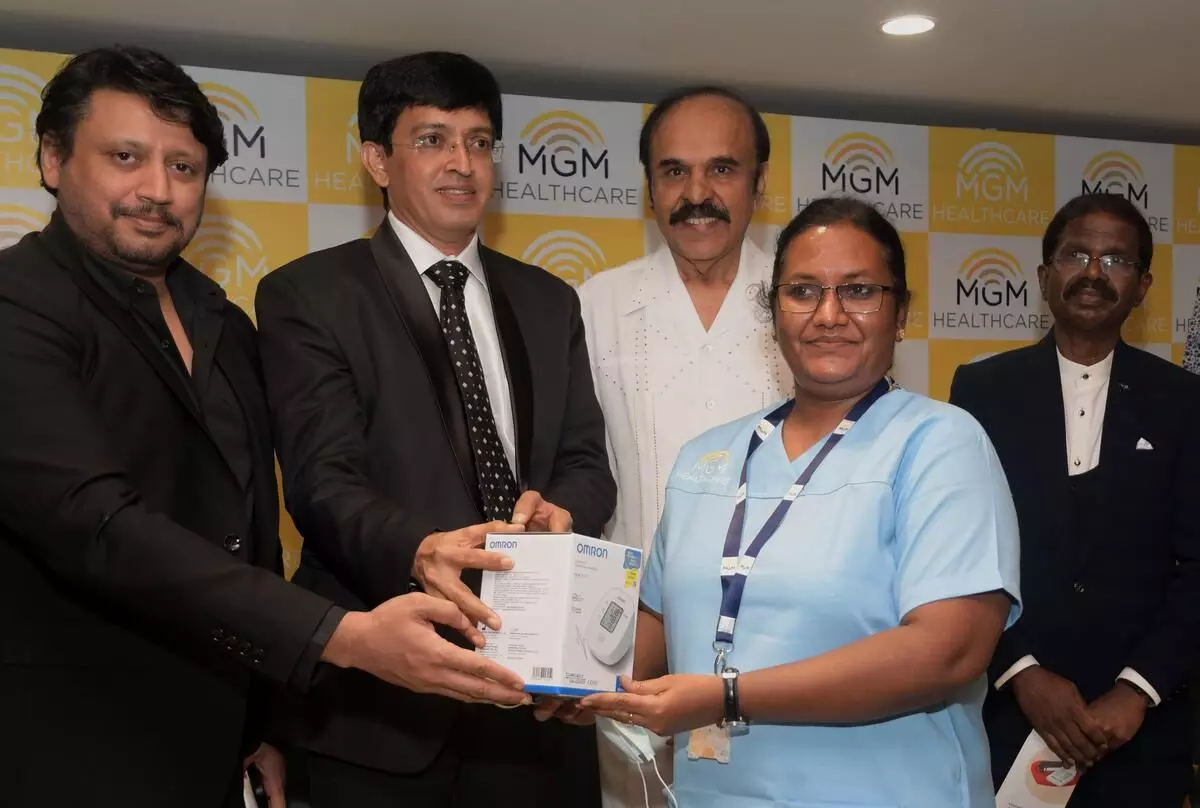 Chennai: MGM Healthcare has launched a new Hypertension Centre on Saturday and Health Secretary J. Radhakrishnan inaugurated the Centre.
Radhakrishnan told The Hindu during the opening ceremony that non-communicable diseases had been overlooked throughout the pandemic. He said that "The State government and private sector must work together to provide quality healthcare."

The State government launched healthcare initiatives such as "Varummun Kappom" and "Makkalai Thedi Maruthuvam" to encourage the diagnosis and prevention of noncommunicable diseases.

Also read - MGM Medical College Hospital To Get Additional Five Departments
The initiatives reached over 55.99 lakh people, with about 34 lakh of them being diagnosed with hypertension.
He noted that Both communicable and non-communicable diseases were challenges that needed to be addressed.
Also read- Bond Defaulters At MGM Indore: Registration Of 274 Doctors To Get Cancelled
A. Muruganathan, Managing Director, AG Hospital, and former president of Hypertension Society of India, said hypertension was a silent killer and often did not get adequate focus. As a result, the centre must initiate a hypertension fellowship programme for physicians.
Swamikannnu M., Director and senior consultant, Internal Medicine and Allied Sciences, MGM Healthcare, and Sreevidya Venkatraman, senior consultant, Internal Medicine, MGM Healthcare talked about the importance of lifestyle modifications.
The Centre's brand ambassador, actor Prasanth, spoke on the necessity of stress management.
Also read- VP Naidu Inaugurates MGM Healthcare, 400-Bedded Super Specialty Hospital In Chennai
Over the course of nearly two decades, MGM Healthcare's flagship Mahatma Gandhi Medical College and Research Institute and Sri Balaji Vidyapeeth (Deemed to be University) have stood tall, with the former ranked 23rd among medical institutions in India (NIRF 2018), and the seventh medical college to be accredited by American Heart Association. These, along with other teaching institutions and tertiary care hospitals, are the foundation upon which MGM Healthcare's altruistic aspirations and sterling credentials have been built and are the inspiration for the movement to come.
Source : With Inputs