Coronavirus pandemic: 2 Indian Senior Doctors die, at least 5 critical in UK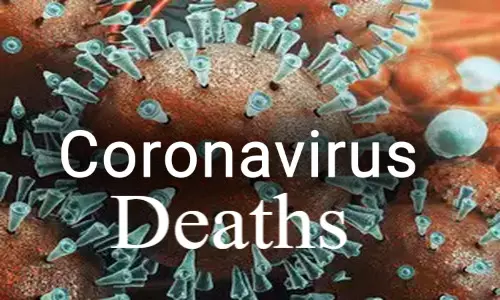 New Delhi: With a rising number of healthcare professionals contracting coronavirus in the United Kingdom as they treat the COVID-19 patients, there are several casualties in the Indian Medical Fraternity working there.

According to the British Association of Physicians of Indian Origin (BAPIO), 2 senior Indian Origin doctors have died of the infection while at least 5 are critical and are currently on ventilator support.
The two Indian-origin doctors to have died are Dr Jitendra Kumar Rathod, who passed away on April 6th, after testing positive for coronavirus. He was an Associate Specialist in cardiothoracic surgery at the University Hospital of Wales (UHW). He worked for years in the National Health Service (NHS).
The second doctor who succumbed to COVID 19 is Perintalmanna -native Dr Hamza Pacheeri, 80, who trained at Calicut Medical College, Kerala, succumbed to coronavirus at City Hospital in Birmingham on April 1.
Read Also: Coronavirus: Bhopal doctor living out his car to prevent infection to family
"In addition there at least five senior Indian-origin doctors who are on ventilators. These we know of for sure, but there are probably many more," BAPIO president Dr Ramesh Mehta informed TOI.

He said that Personal Protective Equipment (PPE) has been in short supply in the NHS and was "only beginning to come in". The issue is apparently one of the major concerns of doctors, nurses and paramedical staff who are working tirelessly all across the world fighting the coronavirus battle.
The president went on to stress the inadequacy of the PPEs and added, "The PIO doctors on ventilators will have caught it in the last couple of weeks. At that time there was hardly any equipment available. They are all working on the frontline against coronavirus and so are highly likely to have caught it in the workplace."
Allegedly, the demands made by the doctors to address this issue has fallen on deaf ears. Dr Mehta alleged that the government keeps telling the doctors that all this equipment is coming but it is not reaching the frontline. "Many Indian doctors are contacting us saying they don't have the right equipment."
Over 208,800 people have been tested in the UK, of which more than 51,600 have tested positive, including the country's Prime Minister Boris Johnson.
Apparently, several Indian doctors and nurses are among NHS staff working round-the-clock in treatment of coronavirus patients in hospitals across the UK. Doctors who qualified in India are the second largest group employed in the NHS, after those qualifying in the UK.
Read ALso:
Coronavirus in Maharashtra: Senior Surgeon succumbs, 2 other doctors including cardiac surgeon test positive
Source : with inputs