Coronavirus in Maharashtra: Senior Surgeon succumbs, 2 other doctors including cardiac surgeon test positive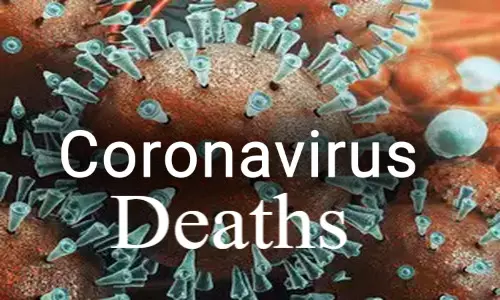 Mumbai: The ongoing coronavirus (COVID 19) epidemic is reported to have claimed the life of a senior surgeon-cum-urologist while 2 other doctors have been tested positive for the disease recently. Dr Bahrainwala, an 85-year-old doctor associated with Saifee Hospital as a visiting faculty; died of coronavirus early on March 26 even as his 50-year-old cardiac surgeon son, who was operating on patients till a day before, is said to have contracted the infection.

The octogenarian doctor had co-morbid conditions like diabetes and had a pacemaker implanted.
According to civic officials, the son and grandson of the deceased had returned from the CoVID-hit United Kingdom on March 12 and had self-quarantined, since. Four days after his grandson's return, the doctor developed a cough, following which he went for testing and he was found corona-positive.
Read Also: ESIC Hospital Director Heckled By Reporter Who Did Not Believe He Was A Doctor!
The hospital confirmed the news in a statement that said, as quoted by Mirror: Maharashtra State, Health Vigilance Department which reports directly to the Chief Minister has been informed that the doctor underwent a CT SCAN at Saifee Hospital and was diagnosed as diagnostic for COVID-19. The Surgeon was transferred to the special isolation facility at P.D Hinduja Hospital where he subsequently died. All containment and surveillance measures have been implemented to ensure the safety of our staff, patients, and visitors. Saifee Hospital reiterates that the hospital is fully operational. - Dr Vernon Desa, Director (Medical governance and clinical compliance) at Saifee Hospital.
Meanwhile, speaking to HT on whether the kin went through a check upon their arrival, the Airport Health Organization (AHO) informed that the two were not screened at the airport after arrival in Mumbai as the UK was not on the list of countries requiring compulsory checking of travellers at that time. "The UK was included in the list of universal screening on March 17," said an officer from AHO. However, certain sources informed TFPJ that the grandson had shown some symptoms at the airport, but he convinced the health officers that he would take care of himself by remaining quarantined for 14 days.
As of now, 14 staff from Saifee Hospital have been asked to be quarantined in the hospital.
Another doctor who practised at Vakola tested positive after he came in contact with a person having travel history to Italy, later tested positive. The doctor has been admitted at Raheja hospital and samples of his close contact have been taken, reports India Today
Medical Dialogues had earlier reported about the doctor who had contracted the virus after consulting a patient from Saudi Arabia. The doctor's wife and daughter had also tested positive.
Read Also: Delhi: Mohalla Clinic Doctor Contracts Coronavirus After Treating Woman From Saudi; 800 More Patients Quarantined
3 new COVID-19 cases March 27th took the State's tally to 153. The new cases were from Sangli, Mumbai, Thane, Palghar, Kolhapur and Gondia.