ESIC Hospital Director heckled by reporter who did not believe he was a doctor!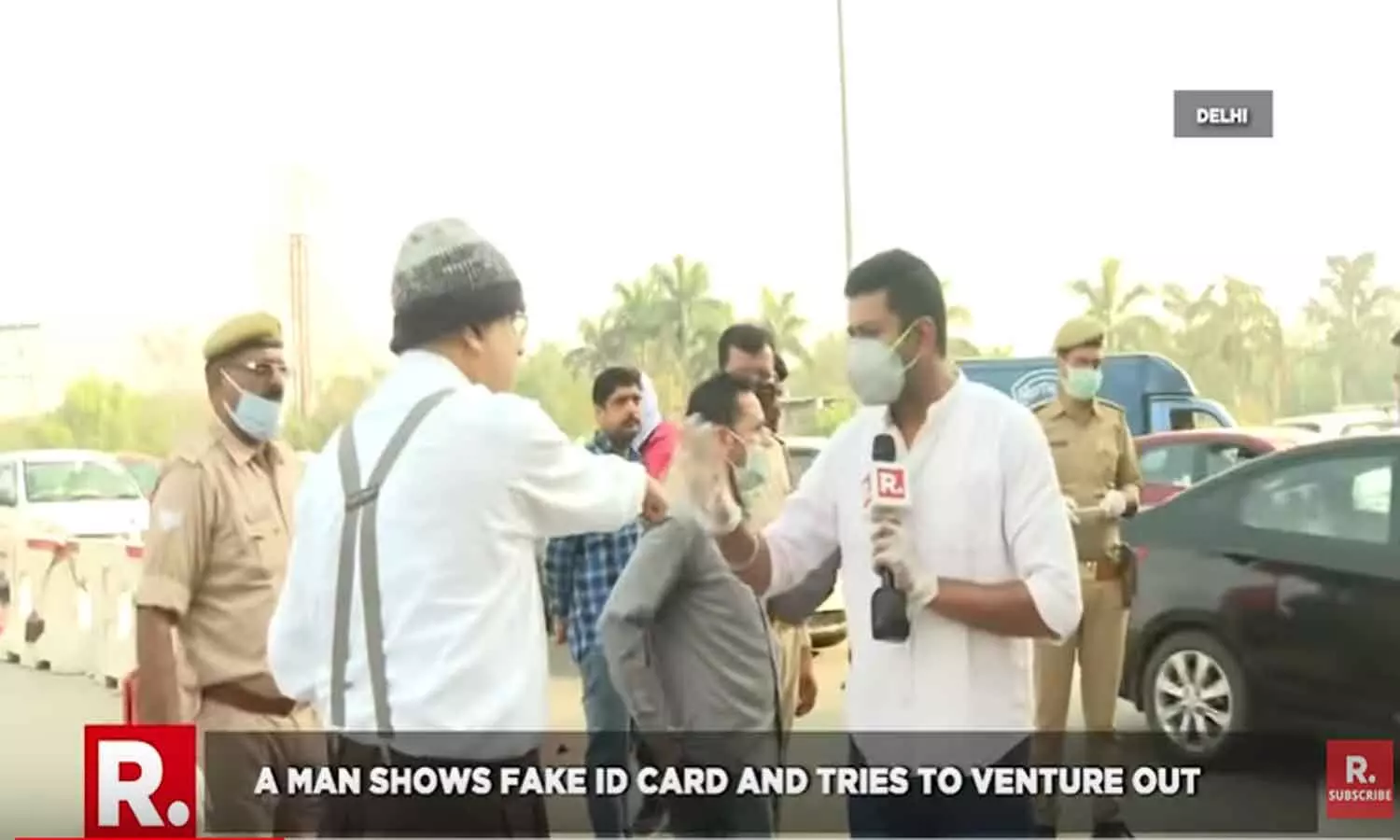 Noida : While the doctors are risking their lives to tend to coronavirus patients and are hailed as heroes by many, a shocking incident has surfaced where the identity of a doctor was questioned. A media reporter allegedly harassed the doctor for 'violating the lockdown' issued by the state government in light of COVID 19 outbreak.

Just recently, a purported news clip appeared on social media which was allegedly telecast on a news channel where Dr Anish Singhal, Director of ESIC Hospital, Noida, was confronted by its reporter who accused the doctor of carrying a forged ID card. In response to the appalling confrontation, the authorities at Employees State Insurance Corporation (ESIC) has hit back condemning the incident. Noida's ESIC Hospital put out a statement, on March 24, criticising the channel for harassment.
The hospital in its statement clarified that Dr Singhal is the Director and Medical Superintendent of ESIC Hospital, which has the capacity of 300 beds.
The doctor was accordingly stopped by the police for an identity check on the Delhi-Noida-Delhi flyway. The incident took place when he had come out of his car and was speaking with the officials on duty. Just then the reporter who was standing nearby, jumped into the scene, stuck out his mic and attempted to corner the doctor. The doctor repeatedly told said that he is a doctor but was cornered relentlessly.
The TV channel flashed the text 'A man shows a fake ID card and tries to venture out' while broadcasting the video of the incident.
The video of the incident is attached in the tweet below:
Clarifying the circumstances in which the video was shot, the ESIC said in a statement, "Dr. Singhal was trying to convince the police personnel to allow him to enter through the checkpoint when the reporter interrupted and started arguing."
ESIC authorities asserted that though it has no intention to undermine the role of the media, it highlighted the "testing time" that the society was going through.
Referring to the incident, the body requested the media "to ensure that the personnel working in emergency services are not interrupted or inconvenienced in the performance of their duties."
See the clarification issued by ESIC below:
The incident attracted a lot of criticism on social media platforms. Union labour minister Santosh Gangwar too retweeted the ESIC press note on the incident.
ESIC, a statutory body under the Central Ministry of Labour and Employment, offers medical services to around 3.5 crore workers, primarily from the lower strata of the society.