MCI allows online prescription of Psychiatry medicines including Phenobarbitone, Clobazam and Clonazepam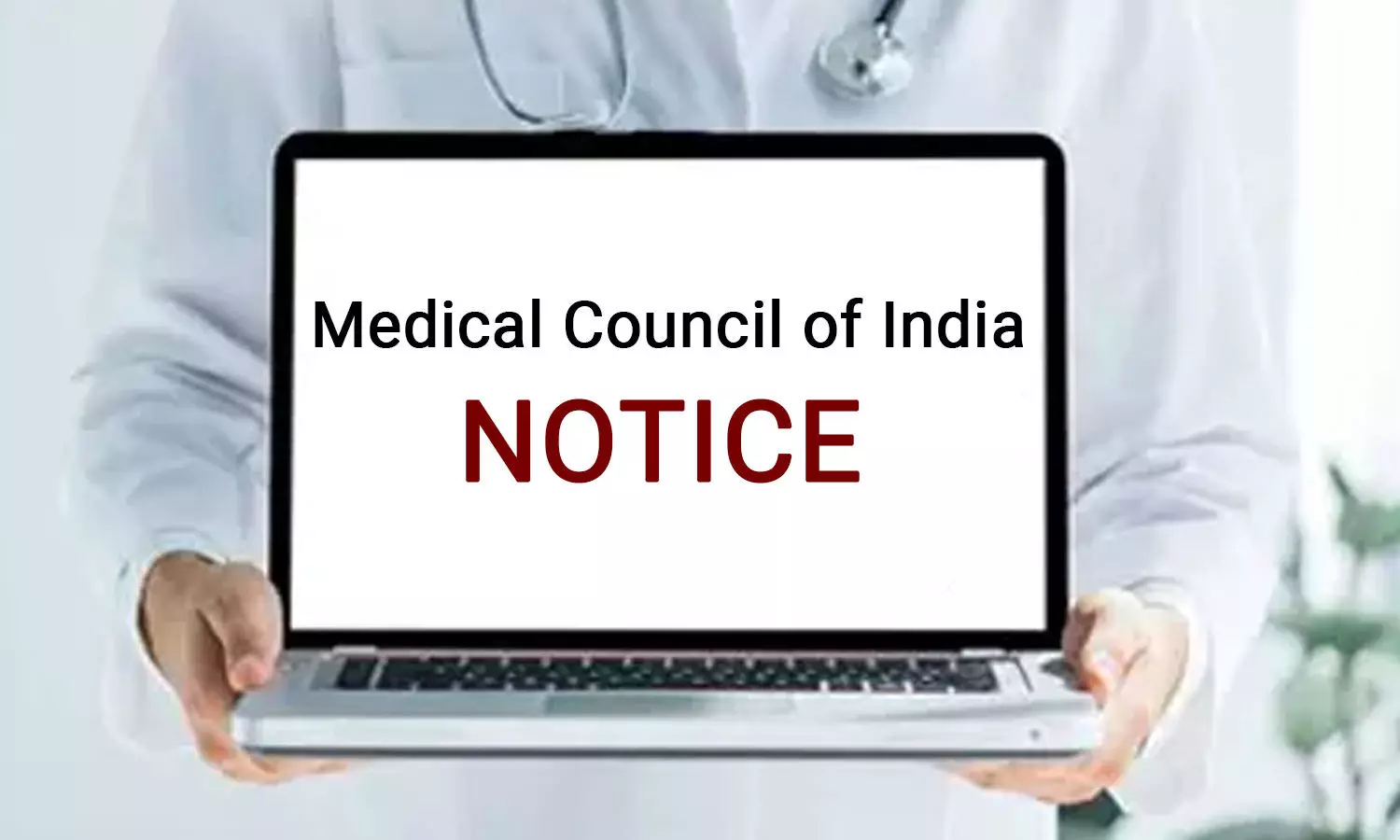 New Delhi: In the interest of psychiatric patients, the Board of Governors in supersession of the Medical Council of India (MCI BoG) has modified the telemedicine practice guidelines now allowing the doctors to prescribe certain anti-anxiety and sedative drugs used in psychiatry through video-consultation.

The decision to this effect was taken by the MCI BoG's Secretary-General Dr RK Vats considering the current scenario across the country amid the coronavirus outbreak due to which the patients are not able to visit the psychiatrists for consultation and were facing difficulties in getting these anti-anxiety neurological drugs without a doctors prescription.
So far, these drugs such as Phenobarbitone, Clobazam and Clonazepam could only be purchased on a hardcopy prescription by a doctor with his stamp. Now, with the MCI's order, the concerned patients will be able to purchase these medicines on a doctor's online/soft copy prescription.
The notice issued on the same states:
Modification in Medicine list in Telemedicine Practice Guidelines
1. The Board of Governors in Super-session of Medical Council of India in discharge of their special responsibilities prescribed under Guidelines 6.1 of Telemedicine Practice Guidelines make the following modification the in the "Medicine Lists" contained in Annexure-1 of Telemedicine Practice Guidelines.
2. Following Medicines shall be added to list A of Medicine Lists after the existing entries:
Drugs used in Psychiatry practice such as Phenobarbitone, Clobazam and Clonazepam as first consult and as well as follow up.
According to a health ministry official, with the unavailability of a hard copy of prescription due to lockdown, patients suffering from neurological conditions will be able to purchase certain psychiatry and neurological drugs online with the soft copy prescription.
According to Telemedicine Practice guidelines, List A medications are those which can be prescribed during the first consult which is via a video link and is being re-prescribed for re-fill, in case of follow-up.
Telemedicine has been defined as 'The delivery of health care services, where distance is a critical factor, by all health care professionals using information and communication technologies for the exchange of valid information for diagnosis, treatment and prevention of disease and injuries, research and evaluation, and for the continuing education of health care providers, all in the interests of advancing the healthof individuals and their communities.' Medical Dialogues had earlier reported about the same. View the said guidelines here: Read Also: MCI Allows Telephonic, Online Consutlations, Releases Telemedicine Practice Guidelines For Doctors
Dr Nand Kumar, professor of psychiatric department at All India Institute of Medical Sciences (AIIMS), told ANI: "The MCI has made these changes in the public interest. Due to lockdown, most of the patients are not getting these anti-anxiety and sedative medicines without a doctor's prescription. As a result, most of the already diagnosed patients are seeing a difficult time."
Dr Smitha Deshpande, head of the psychiatric department at RML hospital said, "The need of the hour is that not a single patient with mental health illness should suffer during this lockdown. These controlled medicines are used for controlling epilepsy and anxiety. If a patient does not get these drugs their health condition may worsen. We are expecting a high increase in the OPD once the lockdown gets over."
Read Also: All Medical Colleges To Have COVID 19 Diagnostics Says MCI; Issues Guidelines