Combating COVID at ground level, Junior doctors demand incentives, ex gratia, write to Andhra CM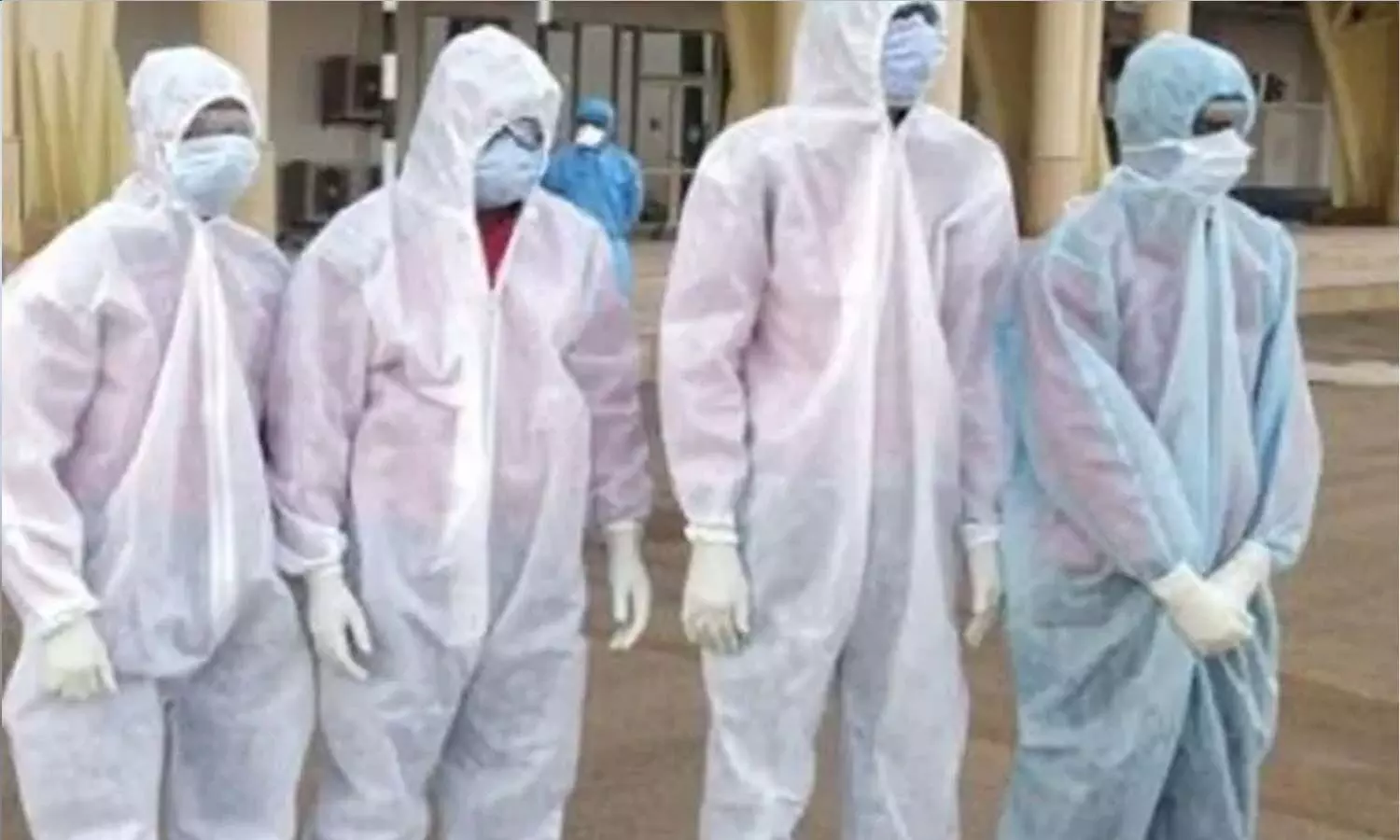 Vijayawada: Through a recent letter to the Chief Minister (CM), Jagan Mohan Reddy Garu, the junior doctors under the banner of the Andhra Pradesh Junior Doctors Association (APJUDA) have demanded incentives, priority admission in hospitals, insurance, and ex gratia for their efforts in combating the Covid-19 pandemic at the ground level.

Pointing out that junior doctors have acted as actual frontline workers by directly treating the patients amidst the pandemic, the association has asked the CM to take note of their demands and resolve the issues immediately.

"We are all supporting the government in handling this Covid pandemic by providing our best services, for which we have put our academics, exams, career, families and more importantly our lives at stake. We appreciate the dynamic and timely measures taken by the government in handling this pandemic, but we request you to take look into the following issues to protect the interests of Junior Doctors — who actually are combating this pandemic at the ground level," n a mentions the letter.
The association asked the government to boost their morale by providing incentives like State Governments of Kerala, Tamil Nadu, Karnataka, Orissa, and other states, adding that the current situation is not a routine scenario at the hospitals.
Elaborating that health care providers are not getting beds in the hospitals, thereby, paralysing the mind and morale of the doctors, the Association said,
" We work, neither for ourselves nor for our families even when the disease is severe; this kind of scenario paralyzes the minds of the health care providers and shatters our morale. We request you, not to establish any new centres for us, but to ensure the admission of health care providers and their families on a priority basis and to let us have access to the best facilities. Doctors are the limitedly available resource in the present scenario, if one gets infected or dies there is a serious setback in this fight, hence we request you to ensure admission the health care providers and their family on a priority basis at all hospitals."
The doctors' body also mentioned in the letter that many doctors have already lost their lives due to COVID while serving society, hence, " It is the minimum responsibility of the government to provide Insurance and Ex-gratia, so that our kith and kin are taken care of in our absence. This would give us the confidence and strength to work. The families of the deceased must have some support."