We are paid a pittance: Tamil Nadu PG medicos demand stipend hike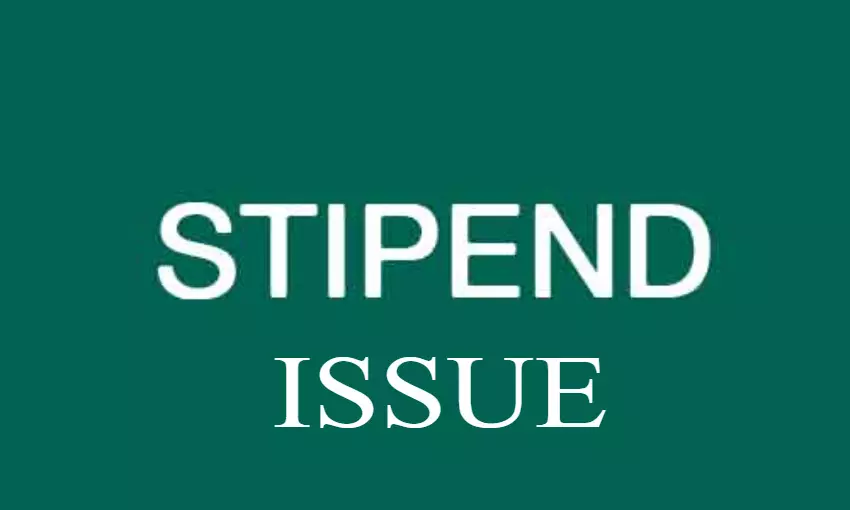 Chennai: Pointing out that the stipend received by them is considerably low in comparison to other states, the PG doctors and super speciality doctors deployed in COVID-19 duties at government hospitals have approached the chief minister MK Stalin and requested him to increase their stipend accordingly.

The doctors stated that they receive Rs 37,000 to Rs 47,000 as a stipend per month. However, the Health Department officials have mentioned a different amount than what the doctors claimed.
A senior state health department official said that the allegations are not true and they are given due remuneration and incentives for COVID duties.
Mentioning that the stipend which they are receiving is the lowest in the country, the doctors mentioned that a Gujarat based M.D/M.S (Doctor of Medicine/Master of Surgery) gets ₹84,000 to ₹87,500 per month while those deployed in super speciality wards are paid up to Rs 1,12,000 which is almost double the amount that a TN PG medico is paid.

Keerthi Varman, president of Tamil Nadu Medical Students Association told
Times of India
, "We are working for almost 100 hours every week but we are paid a pittance." He also pointed out that even some MBBS final year students who are currently serving in covid facilities after being deployed by the Greater Chennai Corporation receive rupees 40000 per month which is more than what the PG doctors get in Chennai Medical College hospitals.
Referring to many states such as Karnataka, Andhra Pradesh, West Bengal, Rajasthan, and Maharashtra where the government increased the amount of stipend for PG doctors after considering their dedication and service amidst the pandemic, the PG doctors demanded that the Tamil Nadu government should also take similar steps. The doctors alleged that the Tamil Nadu government has not taken any step to revise the stipend structure for over three years.

One of the PG medicos from Stanley Medical College Hospital who has recently battled COVID informed that they are given hardly 4 to 5 hours time to take rest or sleep every day and they have to work under constant risk of exposure to the virus. He also stated that even the staff nurses who work for six to seven hours also are paid a similar amount as the PG doctors, reports the daily. "We are not asking for extra. All we are requesting is something we deserve," he said, requesting anonymity.
However, one of the senior state health officials denied the allegations of the PG doctors and told TOI that they have been paid ₹75,000 to ₹90,00 remuneration per month for serving COVID duties and thus, the authorities have maintained the standard of other top Central medical institutions. Moreover, the government has also awarded them a one-time incentive of rupees 20000 to 30000.
He further added, "Alongside this, they are provided one-week quarantine at star hotels after every 6-7 days of service in Covid wards. The government takes care of their accommodation and food expenses."
Acknowledging that the government has provided them quarantine facilities, the PG doctors opposed the claim of the senior health official that they have received the remuneration amount as mentioned by him. Referring to their bank statements, they persisted that they have been paid Rs 37,000- Rs 47,000 as a stipend in April.
Source : with inputs