IMA stresses need for COVID martyrs fund, raises doctors issues in public representatives meeting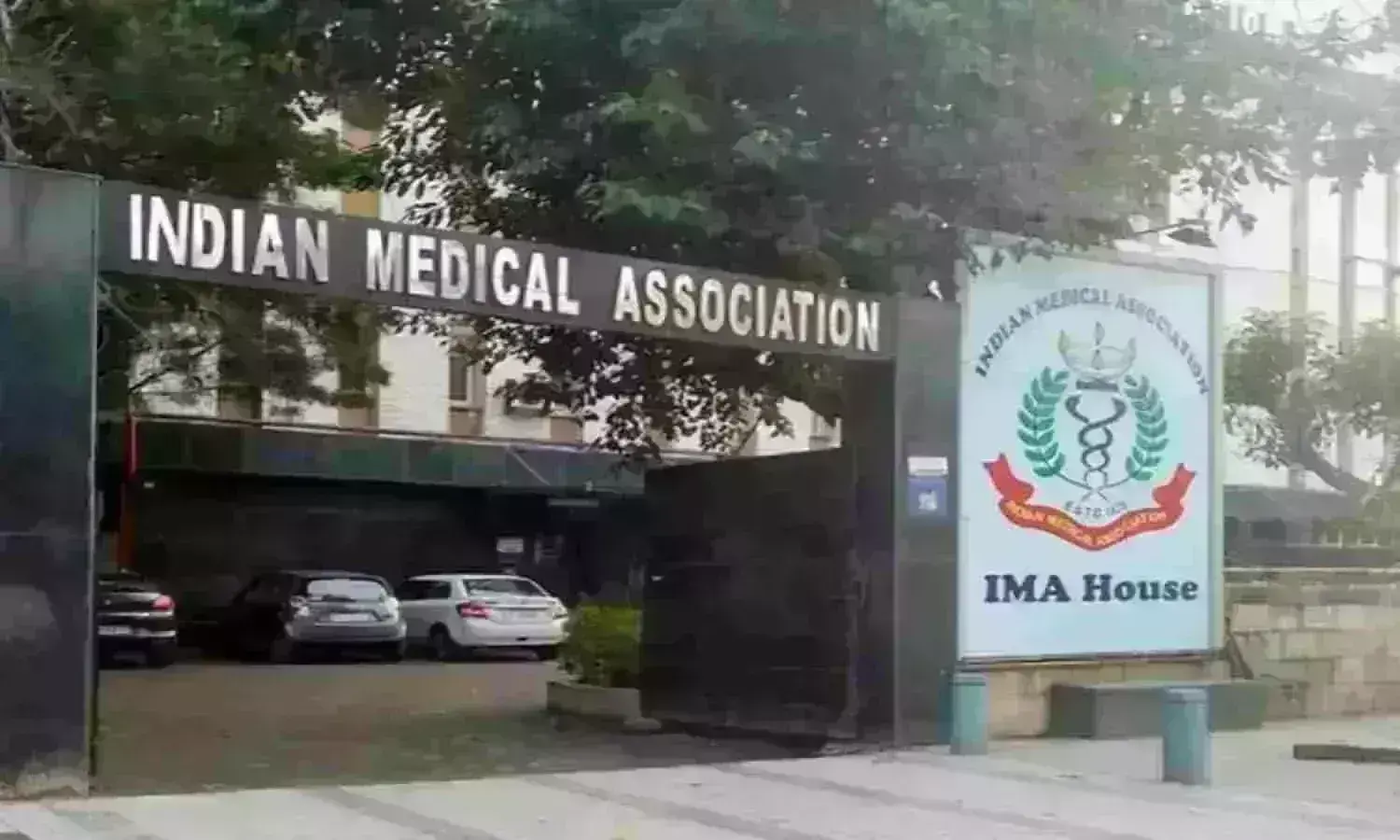 New Delhi: The Indian Medical Association (IMA) on Wednesday organized an interactive session with 42 distinguished parliament members to raise the issues faced by doctors amid Covid-19 pandemic including the need for Central Act on Violence against doctors, Covid Martyrs Fund, and a ban on Mixopathy.

The session was attended by at least 40 public representatives including Congress MP Shashi Tharoor, BJP MPs Dr Vikas Mahatme, Dr Mahesh Sharma, and Congress MLC Prem Chandra Mishra among others.
IMA stated that it initially called 4 Members of Parliament for a Parliamentarian meeting but surprisingly 42 MPs, cutting across party lines participated in the meeting. "MPs assured their full support. 5 Doctor MPs from BJP also participated. IMA is now recognized as the voice of Medical fraternity", added the association.

Also Read: 1,194 claims disbursed for deceased COVID warriors: Minister tells Parliament
According to Dr Jayesh M Lele, General Secretary of IMA, the topics discussed during the session included violence against doctors, the establishment of the 'COVID Martyrs fund' and support for families of doctors who died in the line of duty.
"We discussed violence against doctors, Infant Milk Substitutes (IMS) Act, Mixopathy. We also had a discussion about the exclusion of heath from the Consumer Protection Act, 2019," he said.
"One of the main issues we discussed was the establishment of COVID Martyrs fund, gallantry awards and support to their families," Dr Lele added.
"Recently in June a video from Assam of a doctor being brutally attacked by the attendants of a patient who succumbed to COVID-19 went viral. We also demand a stringent law against such actions," said further.
The association pointed out that legal measures should be ensured to stop violence on healthcare workers and to stop mixopathy as using two disciplines of medicine together can be dangerous.
Moreover, Covid Martyrs Fund for COVID warriors serving in private sectors was also sought. The association also demanded that Indian Medical Service should be conducted. They also addressed the issue of formulating a strong Biomedical Waste Act amidst the pandemic.
Dr. Sahajanand Prasad Singh, National President-Elect, Indian Medical Association had earlier submitted a letter to the designated Parliamentarians mentioning the challenges in health care and policy changes required. Pointing out, that more than 1500 doctors of modern medicine have sacrificed their lives fighting covid 19, Dr Prsad stated, " These covid martyrs belonged both from govt. and private sectors who never stopped their professional works during this devastating pandemic. We appreciate Govt. of India's scheme of compensations for covid warriors under PM Garib Kalyan Yojna but we are very sad to see covid martyrs from the private sector not being compensated under this scheme."
"As representatives of people as well as of doctors we expect and request respected parliamentarians to persuade govt. to remove this discrimination. All govt. and private doctors who sacrificed their lives working in this period, did so on the appeal of our Hon'ble PM, under requirements of the Epidemic Disease Act and under pious professional commitments", added the letter. Moreover, reiterating their long sought demand of formulating a central Act on Violence, he further stated, " Modern medical professionals in the country are facing attacks not only on their science from vested interests but are facing in security professionally and physically. This must be stopped immediately by a deterrent central act with a strong will and mechanism to enforce them."
" The medical profession has been subjected to many unwarranted and impractical acts & rules made by governments. As lawmakers, you must support IMA's proposals to central govt. for the promulgation of a central protection act against violence on medical professionals and institutions. (Provisions of act should be included in IPC and CrPc) and amendments in other vexing regulating acts against this profession", the doctor added. Moreover, the association also seemed to believe that the science of modern medicine needs to be regulated by the democratic will of the medical professionals of the country and the NMC act must be amended to express this will.
Taking up the issue of mixopathy, the doctor wrote, " India is a very old civilization which has its own indigenous medical system. No modern medical scientists can deny role of Ayurveda and other medical streams. But all streams have their own principles and pharmacopeias quite different from modern medicine. Mixing these streams will give death blow to our traditional medical system and also damage progress, quality and effectiveness of modern medicine. The country must allow all systems to do scientific research and develop separately. "
Pointing out that Health should be brought in concurrent list, the doctor stated, " the health budget of the country must be brought immediately to 5 % of GDP and continue increasing in future. We need to strengthen govt. health sector. There should be Pan India parity in compensations and service conditions of medical professionals. An Indian medical service is need of hour. All available and willing medical human resources may be given opportunity to be appointed in govt. sector increasing medical posts, relaxing age and other rules. Medical education should be made affordable. CMEs and Research should be financed by govt. at all levels."
"For encouraging medical professionals to work in rural areas a national policy of incentives and amenities be declared. Role of private health sector is also very important. They should also be encouraged and incentivized to meet needs of common people and made free from Inspector Raj. The pricing of drugs should be made uniform and affordable without compromising with quality", the letter further added.
During the first and the second wave of COVID-19, India has lost more than 1,492 doctors in the line of duty, reports ANI.
Also Read: Consider Extended Tenure Post-Exam as Senior Residency: Doctors to Union Health Ministry
Source : with agency inputs