Dismissed: Supreme Court junks petition seeking to restrain the conduct of DNB examination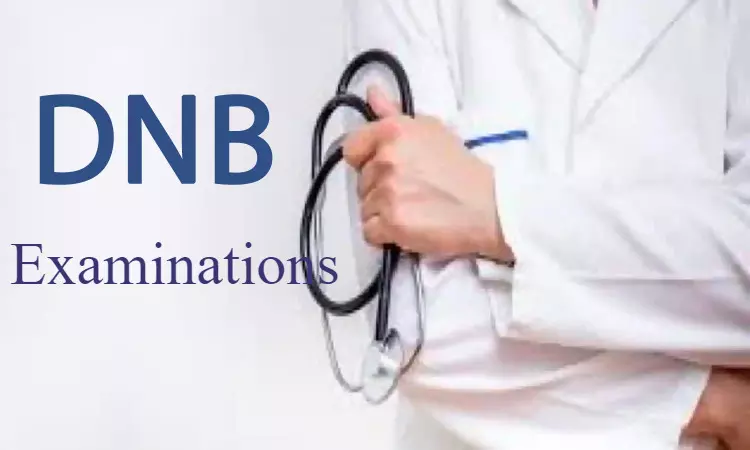 New Delhi: The apex court on Wednesday, dismissed a petition filed by a set of DNB doctors that sought the cancellation of DNB examinations conducted by the National Board of Examinations (NBE), in the light of the Coronavirus pandemic. The petition was filed by the Association of DNB Doctors.
The decision was passed on 22.07.2020 where the Supreme Court dismissed a petition filed challenging the conduct of DNB examination by the NBE.
The petition sought that the NBE should be restrained from compelling candidates taking the examination during the present pandemic and that the candidates should be awarded their degrees through internal assessment.
However, before the court, the counsel for NBE informed the SC that on account of the pandemic, the NBE is conducting the DNB examinations in a revised format, with an exponential increase in the number of examination centres for the convenience of students and to minimize travel and opt for centres of their choice.
The counsel further informed that court that in addition to increasing the centres, the examination itself is being conducted in large part virtually, through a centralized system monitored directly from the NBE office in Delhi.

" Out of 2869 candidates who were offered the option only 196 candidates opted to the examination in the conventional format, as and when the same is held. Keeping the situation in mind, the NBE has been in continuous contact with the students and has responded appropriately and immediately to any difficulties that may come in the way of the students," NBE stated in its response
Convinced with the stand of the NBE, the Supreme court then dismissed the petition.
Medical dialogues team had earlier reported about the several measures that the NBE had announced for the DNB exam. These include relaxation of the passing criteria in terms of percentage marks, removing the requirement of real patients from the DNB Final Practical Examination, as well as relaxing the counting of attempts, in the light of COVID-10 pandemic
Read also: NBE relaxes passing criteria for DNB Final Practical Exam Dec 2019
Read also: NBE gives one-time relaxation on DNB practical exam attempt
Read also: NBE removes requirement for Real Patients from DNB Final Practical Exam Dec 2019