NBE reminds accredited hospitals to ensures 6 compliances while offering DNB-FNB courses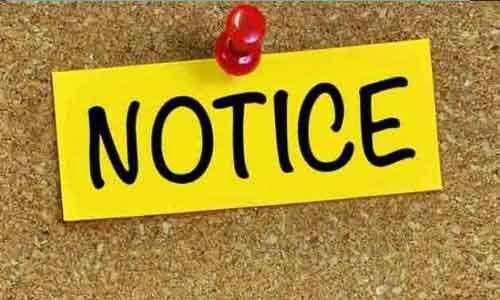 New Delhi: Through a recent public notice, the National Board of Examinations has reminded the hospitals offering DNB and FNB training programmes to ensure that they are compliant with the various rules laid down by the authorities. In particular, NBE referred to 6 particular compliance to be followed by the hospitals
As per the notice released recently, All NBE accredited hospitals are required to comply with the following to ensure that the DNB /FNB training programme is administered in a comprehensive manner:
 Faculty: The faculty has to be maintained during the accreditation period as indicated in the Information Bulletin which can be downloaded from www.natboard.edu.in
 Stipend Guidelines: As per Public Notice dated 02-04-2019.
 Leave Guidelines: As per Public Notice dated 20-03-2018
 Constitute Grievance Redressal Committee: As per Public Notice dated 13-09-2019
 Training Schedule: As indicated in the Accreditation Agreement
 Constitute Ethics Committee: As per Public Notice dated 06-01-2020
The aforementioned Public Notices can be downloaded from NBE website www.accr.natboard.edu.in .
The compliance of the above is mandatory, the notice clearly stated . For any queries please write to accr@natboard.edu.in, the notice added
NBE is the apex regulator for all hospitals offering FND/FNB courses across the country. Last year, National Board of Examination has issued the revised guidelines for the stipend to be paid to DNB and FNB candidates pursuing their PG medical courses at various accredited hospitals/institutions across the country. As per the notice, NBE accredited hospital shall have to pay the DNB/FNB Candidate a basic stipend as mentioned in the noitce or basic stipend according to state government policy (whichever is higher).
For more details about the stipend check out Minimum Rs 35,000 Pm Stipend: NBE Issues Revised Guidelines For DNB, FNB Candidates
Similarly, NBE also specified that Each hospital providing DNB/ FNB courses at their institute will have to mandatorily have a Grievance Redressal Committee, in its notifcation dated 13-09-2019
Read: Mandatory: Each Hospital To Have Grievance Redressal Committee For DNB, FNB Trainees

To read the latest notification click on the following link