19 Medical Devices added to public procurement policy, Details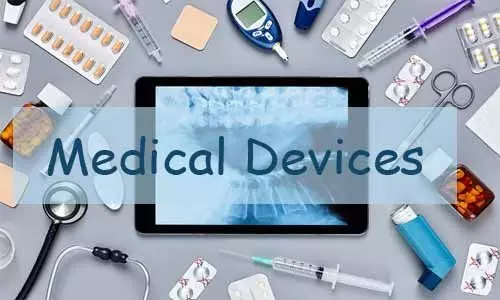 New Delhi: Incorporating in the revised guidelines of the public procurement policy, the Department of Pharmaceuticals (DoP) has notified 19 medical devices under para 3(a) of the Department for Promotion of Industry and Internal Trade (DPIIT) order for Class I local suppliers to boost indigenous manufacturing of medical devices.

These include bandages without adhesive layer, electrocardiographs, suture needles catheters, cardiac catheters, endoscopes, hollow needles for injection, aspiration, biopsy and transfusion, syringes, W/N with needles, surgical knives, scissors and blade, blood transfusion apparatus, surgical gloves, artificial joints, orthopaedic or fracture appliances, other x-ray machines for medical use including EEG apparatus and ECG machine, among others.
The revised order is giving preference to the Make in India products.
The order issued by the DoP on March 25, 2021, states that in terms of para 3 (a) of DPIIT's PPM MII order no 45021/2/2017 PP dated September 16, 2020, the department vide order of even number dated February 16, 2021, had notified a list of 135 medical devices.
Now in continuation of this, the Department has further notified 19 items of medical devices as per para 3 (a) of DPIIT's order for which only class -I local supplier shall be eligible to bid irrespective of purchase value.

The order further mentioned that there may be other Class-I local suppliers also available in the market. Also, suppliers indicated in the list may offer products which do not offer minimum local content requirement for Class-1 local supplier. As such, procuring entities may follow all prescribed procurement procedure without relying on the published list.
The order will be applicable in respect of the procurement made by attached or subordinate offices or autonomous bodies under the Government of India including Government Companies as defined in the Companies Act, and/ or the States and Local Bodies making procurement under all Central Schemes/ Central Sector Schemes where the Scheme is fully or partially funded by Government of India.

To access the official order and details of 19 medical devices, click on the link below-