CDSCO extends Licence validity for 8 medical devices by additional 6 months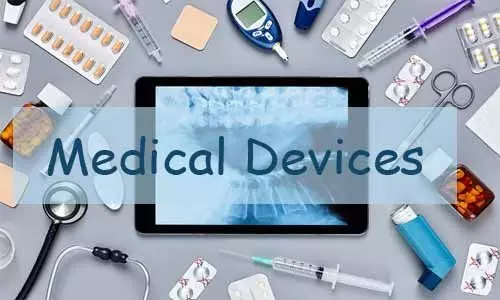 New Delhi: In order to ensure continued access to medical devices notified as drugs while the new regulatory order under the Medical Device Rules (MDR) 2017 is enforced, the Central Drugs Standard Control Organisation(CDSCO) has decided that an application for a licence to import or manufacture eight specified medical devices made by someone currently importing or manufacturing them would be deemed valid for six months.

The ordered to extend the validity of the licence for additional six months, for those manufacturers who have already submitted their applications comes as a proactive and sensitive approach to address the needs of the Indian Industry.
The decision was made in response to requests to increase the new notification's implementation by 3 to 6 months as there is a lot of procedural work to be done, such as resolving questions, auditing facilities by regulators and informed entities, as the case may be, testing of products at the necessary testing laboratories, and so on.
Earlier, the Medical Dialogues Team had reported that the Central Government, after consultation with the Drugs Technical Advisory Board, had specified the following devices intended for use in human beings as drugs with effect from the 1st day of April 2020, namely:-
a. All implantable medical devices;
b. CT scan Equipment;
c. MRI Equipment;
d. Defibrillators;
e. Dialysis Machine;
f. PET Equipment;
g. X-Ray Machine; and
h. Bone marrow cell separator.
According to the new notification provisions of the Medical Device Rule (MDR), 2017, the importers and manufacturers are required to take an import or manufacturing licence from the Central Licensing Authority or a State Licensing Authority for the import or manufacture of the specified eight medical devices with effect from April.

Now, through a recent notice, the ministry has allowed a six-month implementation period to enact the MDR's 2017 provisions. As per the order issued by the Ministry of Health & Family Welfare, GoI,

" It has been decided that in case an existing importer/manufacturer who is already importing/manufacturing any of these devices, has submitted application to Central Licencing Authority or State Licencing Authority, as the case may be, for grant of import/manufacturing license in respect of said device(s) under the provision of MDR2017, the said application shall be deemed valid and the importer/manufacturer can continue to import/manufacture the said device(s) up to 6 months from issue of this order or till the time, the Central Licencing Authority or State Licencing Authority, as the case may be, takes a decision on the said application, whichever is earlier."
Also Read: All Medical Devices To Be Classified As DRUGS, Details

To view the official order, click below: