Indian medical device market expected to touch USD 50 billion by 2025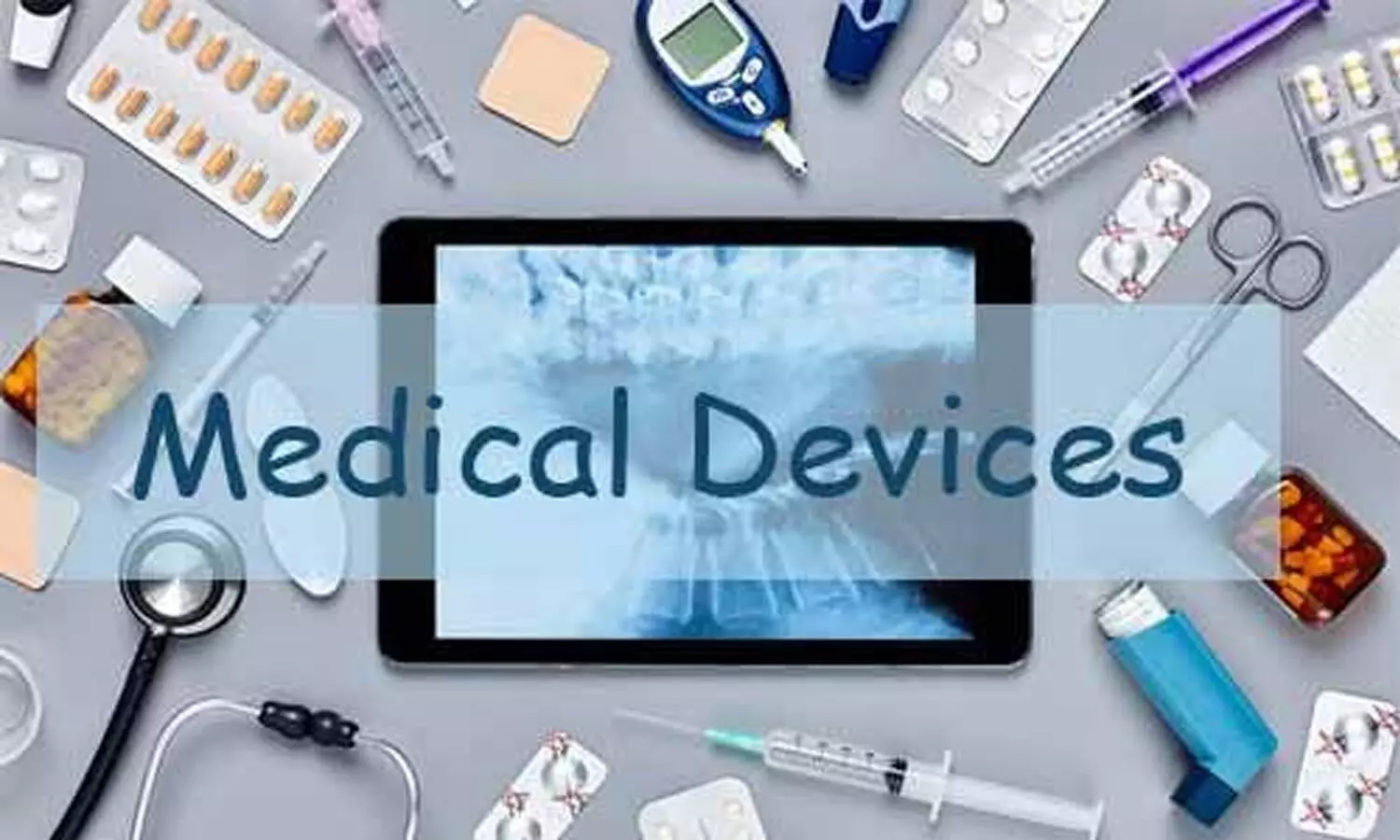 "Call to Private Sector to collaborate with NHA and need to start component level manufacturing in medical devices to reduce the import bill and having our devices like pacemakers in the hearts of UK and US citizens is being true Aatma Nirbhar"
New Delhi: PHD Chamber of Commerce & Industry organized a Technical Session on Medical Devices Sector: Self Sufficiency (Atma-Nirbhar Bharat) in Medical Technology on the fourth day of the International (3D Virtual) Health & Wellness Expo & Conferences-2020.

The eminent panelists present during the session were Dr Praveen Gedam, Addl. CEO, Ayushman Bharat, Dr Jitender Sharma, MD, AMTZ, Dr Ashok Seth, Chairman, Fortis Escort Hospitals Ganesh Sabat, CEO, Sahajanand Medical Technologies Pvt Ltd, and Mr Sunil Khurana, CEO, BPL Medical Technology.
Giving brief about the medical device industry, Dr Praveen Gedam mentioned that the Indian medical device market is of $11 bn growing at a CAGR of 15% and we will be expecting the market to touch $50 bn by 2025.
Despite of having skilled manpower, scale and big market size, Dr Gedam also mentioned that over $ 6.2 bn of medical devices are imported in India showing almost 75-80% of import dependency.

He further mentioned that this Covid situation has given priority to healthcare now a days and made staying alive a key parameter during the Pandemic times. He mentioned that this Covid situation and geo political reasons depicts India's ability to innovate, produce and become self-reliant in Medical devices giving an example of PPE kits where there is were PPE manufacturers in India before Covid and now India is producing more than 6 lacs PPE kits per day.
Dr Gedam mentioned about the world's largest Government-funded insurance scheme which caters to more than 540 million people and about the Health ID being a part of National Digital Health Mission.
Dr Gedam encouraged and invited the private sector to collaborate and urged that both public and private sector needs to work hand in hand for the growth of the healthcare sector while ensuring the quality and help to the needy people by giving them accessibility and affordability in healthcare at the same time.
Dr Jitender Sharma talked about the biggest challenges in India with regards to the medical device industry which include skilled manpower which has now been managed through HR & skill development. Second is the the lack of infrastructure to support the manufacturing for which India needs to replicate the medical device park (AMTZ) model at more places. Third, are the supply chain issues of critical components of the medical devices as the majority of the same are imported and not made in India.
Dr Sharma mentioned that as per the NMDPC data over 800cr of payment of manufacturers, Hospitals are pending from the Government. Dr Sharma mentioned that while hospital and manufacturers come to support the Government in difficult times, the Government should ensure that the hospital, manufacturers and suppliers are made ethical payment in a timely manner.
Dr Ashok Seth apprised the Prime Minister's vision by implementing the great initiatives like Ayushman Bharat and Aatma Nirbhar Bharat.
Dr Seth mentioned that we need to focus on the entire pipeline of the process starting from the innovation, Clinical research, production and not only manufacturing. Dr Seth explained that the Government expenditure on innovation is little then 1% of the GDP and this should be encouraged at the University level. There should be a fast patent process, support of Government funding for innovation, fast regulatory approvals and a financial reward for R&D to encourage the innovation.
Dr Seth also mentioned that the quality measures and regulatory measures are vague and non-transparent in India which only differentiate for cost and not the quality and further told that people should have a right of quality with any cost.
Dr Seth also urged the Government to keep private sector on any panel making the decisions for the industry. Dr Seth also mentioned that the real Aatma Nirbharta is when the Indian Stents and devices like pacemakers beats in the heart of US & UK citizens because of the quality and not come up only as a low price option, which makes the industry viable and shine across the world.
Dr Seth mentioned that there should be a financial reward for the R&D, Government support to R&D and policy to reduce the taxation. Dr Seth added that we have everything right from talent and market and the ball is in the court of regulators and Government policy makers now.
Mentioning about the Covid situation, Prof. Parag Singhal said that first time in the history of 60 years, United Kingdom has a deficit of 101% of their GDP. Before it was like 18 weeks as a turn-around time for a patient, starting from primary consultation with currently. Now a days the highest waiting time for elective orthopedic surgeries has increased to almost 3 years, which is the highest ever in the history of UK healthcare.
The innovation should be frugal not only in terms of technology but also in healthcare delivery. He mentioned that there is a need to develop cost-effective models of healthcare delivery. He emphasized that if we want to make any healthcare service sustainable then we have to ensure the adoption of two pillars i.e. self-care management and primary care management.
He said that since India is currently the capital of diabetes, self-care management becomes very important, especially in the post Covid scenario where the contact with healthcare professionals is going to be minimal and remote consultations are going to be the key. Towards this he mentioned that this is where the role of technology and innovation comes into play and helps the patients to empower themselves with self-care management.. Prof. Singhal mentioned that we need to think differently and focus on self-care management and primary care management to create a healthy workforce and a healthy population.
Prof. Singhal mentioned that the type I diabetes patients received devices by NHS, UK and Indian Government needs to collaborate with Private sector to reduce the cost and we need to reduce the cost of healthcare without compromising quality using low cost model.
Mr Ganesh Sabat mentioned that Industry has wholeheartedly accepted Atmanirbhar Bharat and slowly we are developing our own strengths and I congratulate the Hon'ble Prime Minister for his thought-provoking speech on 15th Aug where he launched the National Digital Health Mission linking every citizen digitally via a Health ID which will have disease demographic profiling of each citizen. This has potential for unlocking India's IT enabled Healthcare system and getting private sector initiatives involved.
Mr Sabat further mentioned that the PM also envisioned that Ayushman Bharat gets expanded to the middle class, and over the next few years all schemes and government programmes to be covered under one Health-one Card with an increased healthcare allocation in GDP. We have faith on the PMs flagship scheme Ayushman Bharat, which is a large scheme. For me, the Hon'ble PM's call for Ayushman Bharat resonates with the manufacturers of Medical Devices Industry in India. These are welcome steps and encourage the Industry to play a catalyzing role.
Mr Sabat emphasized that today the need is to support the domestic manufacturers and expanding the ecosystem within the country. It is critical to build large markets if India has to be the new Pharma and medical device capital of the world. The 'Vocal for Local' push for domestic manufacturers is truly a unique opportunity for India to become self-reliant in healthcare.
Mr Sabat said that today there is a renewed interest in the medical device sector and significant investments and stimulus packages in this sector will surely enable to make meaningful progress for India to emerge as global leader. The narrative needs to get further pushed as Make in India and Buy in India. However, in my opinion, to be Atmanirbhar, the Government of India needs to develop a larger domestic market to create a medical device ecosystem. The need of the hour is to invest in all healthcare areas and build critical volume that domestic players can tap onto.
Mr Sabat urged that Aayushman Bharat needs a National and Centralized Reimbursement Agency. The idea is to have a commonly recognized agency that has acceptance nationally and in every state. This will simplify processes that create undue hurdles and these include clear priority-setting processes, evidence-based decision-making, transparent processes, consideration of vulnerable population groups, making use of the latest and efficient devices through regular evaluations and strategic design of policy measures. Further, it should also be noted that there is continuous upgradation of technology and R&D in the device sector, and provisions should also be made to include state-of-the-art healthcare devices in the reimbursement segment too, as and when the newer version is available. This is being frequently done in countries like France, Japan etc., where the populations get the best device, getting better healthcare possibilities. Again, for this to happen we need to have a healthy reimbursement rate which looks into the entire process that has gone to come up with a world-class product. That will encourage more manufacturing and R&D.
Mr Sabat finally requested the Government to seize this opportunity to revive the domestic industry so that India ensures Self-sufficiency, accessibility, availability and affordability in Healthcare.
Mr Sunil Khurana mentioned that India is emerging as a large market and we have to have a quality mindset to collaborate. We all need to understand and have a technology transfer and make it available at affordable prices.
Mr Khurana mentioned that we need to take our local business from $ 2 bn to $ 20 bn while also increasing the import from $ 7 bn to $ 30 bn looking at the local demand. We need to leave the shortcuts and think that we are making product for global use.
Mr Khurana also told that Policy plays a very important role to encourage the industry and to have overseas export incentives like Korea has. Talking about the skilled manpower Mr. Khurana mentioned that bio medical engineers do not need to sit at Infosys as coder and look into the medical technology innovation.
Mr Khurana further mentioned that we have the quality of doctors and talent for innovation where all needs to merge properly to make India a hub and attractive destination. We need to get technology transfer, manufacturer and be open/flexible and by the next 10 years India can become $ 100 bn in the medical device sector by adopting different approaches. The motivation for innovations by Government also plays an important role.
The discussion was concluded by the remarks of Dr Sharma where he has mentioned that there is only 2.5% of the market is of innovation and Government really needs to focus on the promoting innovative products and including them on the tenders as you can not get 3 quotations for innovative products.

Dr Sharma also mentioned that there are only 9 countries in the world that have Bio Medical Skill Council approved by the Ministry and India is one of them.
Dr Sharma also mentioned that the matter is with advance authority for setting up National Institute of Bio Medical Education and Research like NIPER.
Talking about the recognition to R & D, Dr Sharma mentioned that in the PLI scheme 5% incentive has been given on annual sales up which has to count up to 20% of their R & D & Technology transfer and there is a committee on boosting R & D formed in the Department of Pharmaceuticals, Ministry of Chemicals & Fertilizers, Govt. of India
Dr Sharma also mentioned that Government has also approved a budget of Rs. 3,000 cr R & D fund for middle class companies which a company can pay back to country in 3-5 years.
Mr Vivek Seigell while proposing a vote of thanks said that we are optimistic after this session that we are well on our way to reduce our 86% dependency on imports of medical devices and many useful suggestions have come up during this session.

The session was attended by 180 participants.