Acasti Pharma to buy Indian origin Grace Therapeutics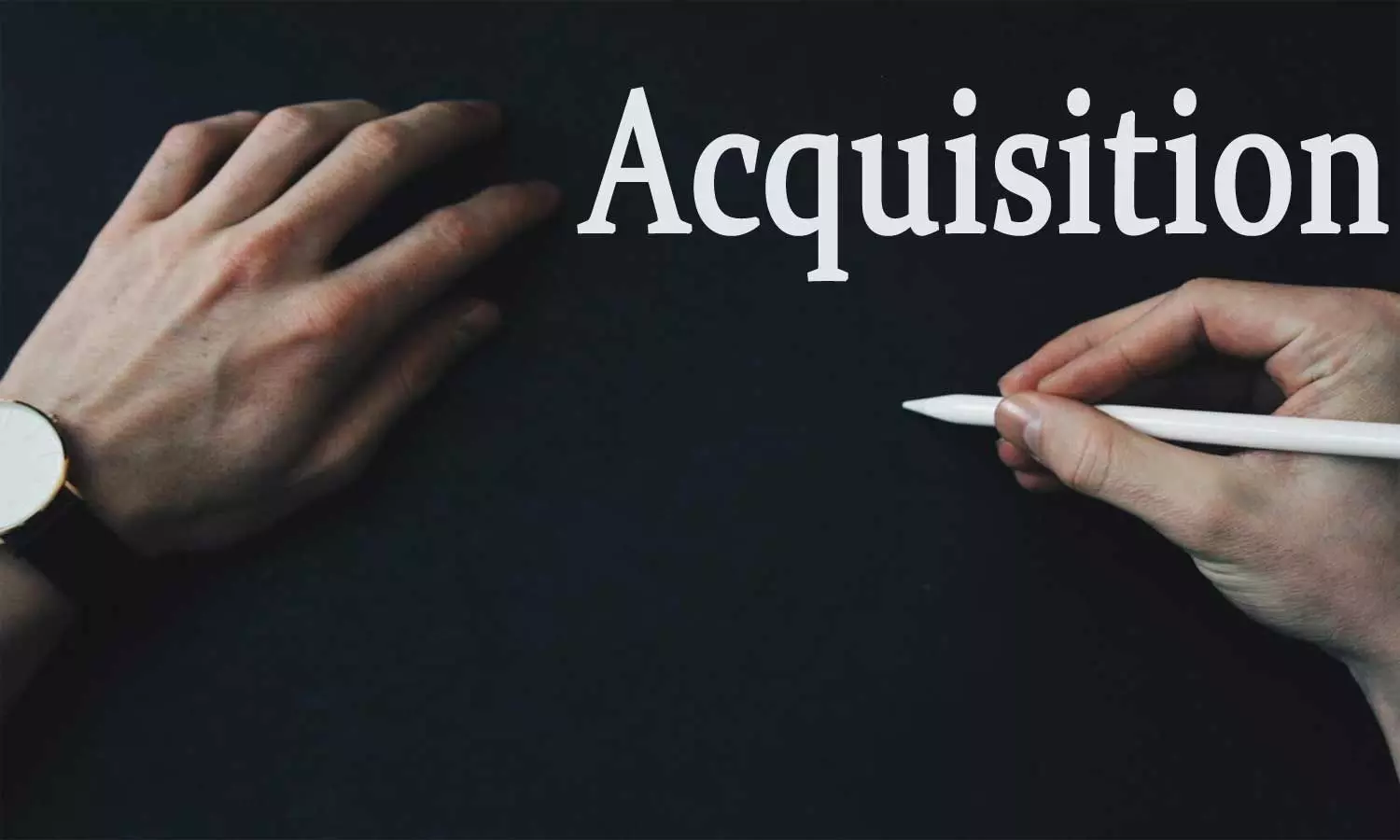 New Delhi: US based drugmaker, Acasti Pharma recently announced that it has entered into a definitive agreement to acquire Hyderabad and New Jersey-based Grace Therapeutics, a privately held emerging biopharmaceutical company focused on developing innovative drug delivery technologies for the treatment of rare and orphan diseases.

Through a release dated May 7, 2021, Acasti said that the firm would acquire Grace's pipeline of drug candidates targeting important unmet medical needs with the potential to bring substantial value to patients and providers when that proposed transaction is completed.
It is anticipated that the cash at closing of about USD 64 million will be principally used to pursue the clinical development of the first two assets through Phase 3, and further advance earlier pipeline assets into the clinic.
However, the Proposed Transaction has been approved by the boards of directors of both companies and is supported by Grace shareholders through voting and lock-up agreements with the Company. The transaction remains subject to the approval of Acasti stockholders, as well as applicable stock exchanges.
With this regard, as per the regulatory filing, pursuant to the merger agreement, at the effective time of the merger, each outstanding share of Grace's common stock outstanding immediately prior to the effective time will be converted into the right to receive a number of shares of Acasti's common shares, no par value per share ("Acasti common shares") equal to the exchange ratio set forth in the Merger Agreement (the "Exchange Ratio") such that, immediately following the Effective Time, existing Acasti shareholders are expected to own approximately 55% and existing Grace stockholders are expected to own approximately 45% of the outstanding capital stock of the combined company ("Post-Closing Acasti") on a fully-diluted basis.

Furthermore, as per the regulatory filing the exchange ratio may be adjusted upward in favour of Acasti shareholders based on each company's capitalization and net cash balance at the time of closing the merger, as stated in the merger agreement.
However, Acasti plans to file the required Form S-4 proxy statement with the U.S. Securities & Exchange Commission (SEC), which will include detailed disclosures regarding the transaction. Following the filing of the required Form S-4, Acasti and Grace management plan to host an investor conference call to further discuss the anticipated benefits of the acquisition and answer investor questions. Acasti will call a shareholder meeting to approve the transaction following the public filing of the Form S-4 proxy statement. As the Proposed Transaction moves forward, Acasti continues to evaluate strategic options for value creation from its existing assets.
In connection with the Proposed Transaction, Acasti will acquire Grace's entire therapeutic pipeline consisting of three unique clinical stage and multiple pre-clinical stage assets supported by an intellectual property portfolio consisting of more than 40 granted and pending patents in various jurisdictions worldwide.
Grace's product candidates aim to improve clinical outcomes by applying proprietary formulation and drug delivery technologies to existing pharmaceutical compounds to achieve improvements over the current standard of care or provide treatment for diseases with no currently approved therapy. Grace's three lead programs have all received Orphan Drug Designation from the U.S. Food & Drug Administration (FDA), which could provide up to seven years of marketing exclusivity in the United States upon FDA's approval of the New Drug Application (NDA), provided that certain conditions are met.
Though neither company disclosed the deal size, sources told Economic Times that the implied value would be about USD138 million.
Regarding the transaction, Roddy Carter, chairman of Acasti, stated, "We have diligently pursued a thorough strategic process to evaluate a range of value-creating alternatives. We believe that combining Grace's innovative research programs and scientific talent with Acasti's financial resources and drug development and commercialization expertise position us to build a portfolio of innovative therapeutics that will address unmet medical needs. The Acasti and Grace boards have approved this transaction, which is also supported by Grace shareholders, and we highly recommend that our shareholders also approve it."
Jan D'Alvise, chief executive officer of Acasti, stated, "We believe that Grace's assets represent a transformative opportunity for Acasti, as their novel drug delivery technologies used to develop new therapies could improve upon existing compounds with known safety profiles and provide an attractive path to drug development and commercialization. We believe Grace's product portfolio has the potential to provide better patient solutions with enhanced efficacy, faster onset of action, reduced side effects, convenient delivery, and increased patient compliance. For these and other reasons, we are very excited about the therapeutic potential of Grace's pipeline, and we believe there could be significant international licensing and marketing opportunities for these assets."

Accordingly, commenting on the deal, Vimal Kavuru, co-founder and chairman of Grace, noted, "Merging with Acasti is a significant opportunity for Grace, as it allows us to partner with an experienced team, well-versed in drug development and commercialization, with a strong commitment to the highest standards of corporate governance."
He further added, "As a result of the merger, we anticipate the combined company will have the financial resources to fund our lead programs to critical value inflection points. Our board of directors have approved the proposed transaction with Acasti, which is also supported by Grace's shareholders."

"We believe our dedication to bringing new, safe and effective medicines to patient populations where there is significant unmet medical need is shared by the management and board of Acasti. We look forward to a successful future together and driving value for our combined shareholders," noted S. George Kottayil, Ph.D., co-founder and chief executive officer of Grace.
Source : with inputs