AstraZeneca Evusheld recommended for approval in EU for prevention of COVID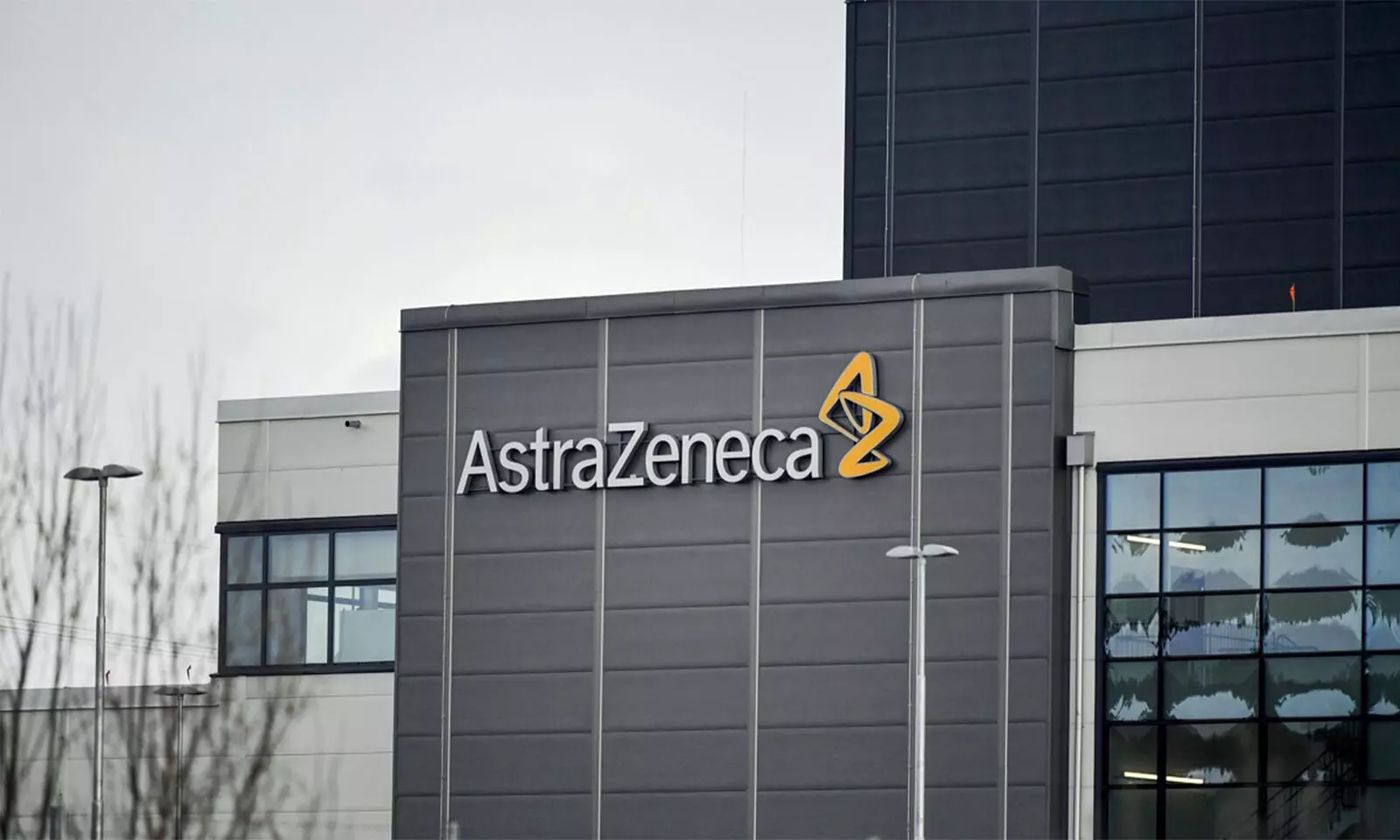 The recommended dose of Evusheld in Europe is 150 mg of tixagevimab and 150mg of cilgavimab, administered as two separate sequential intramuscular (IM) injections.
UK: AstraZeneca has announced that its Evusheld (tixagevimab co-packaged with cilgavimab), a long-acting antibody combination, has been recommended for marketing authorisation in the European Union (EU) for the pre-exposure prophylaxis (prevention) of COVID-19 in a broad population of adults and adolescents aged 12 years and older weighing at least 40 kg.

People not adequately protected by a COVID-19 vaccine may particularly benefit from pre-exposure prophylaxis with Evusheld. This includes about three million people in the EU who are immunocompromised or being treated with immunosuppressive medicines.
The Committee for Medicinal Products for Human Use (CHMP) of the European Medicines Agency based its positive opinion on a review of Evusheld data, including results from the PROVENT Phase III pre-exposure prophylaxis trial, which showed a 77% reduction in the risk of developing symptomatic COVID-19 compared to placebo at the primary analysis and an 83% reduction at a six month median analysis, with protection from the virus continuing for at least six months. Evusheld was generally well-tolerated in the trial.
Hugh Montgomery, Professor of Intensive Care Medicine at University College London, UK and Evusheld investigator said: "Despite the success of vaccinations, we still need additional measures to prevent the spread of COVID-19 infections in Europe, where the number of cases of the highly transmissible BA.2 subvariant is rapidly increasing and where public health safety measures have been relaxed in many countries. This broad recommendation for Evusheld will allow health authorities in the EU to identify priority, high-risk populations needing additional protection such as people with cancer, transplant patients, or anyone taking immunosuppressive medicines, as well as those at increased risk of exposure."
Mene Pangalos, Executive Vice President, BioPharmaceuticals R&D, AstraZeneca, said: "The positive CHMP recommendation represents a significant step forward in our ongoing efforts to introduce additional, important preventative measures for people in Europe at higher risk of developing COVID-19. Evusheld has the potential to provide long-lasting protection to vulnerable populations such as the immunocompromised who can't mount an adequate response to a COVID-19 vaccine, and we'll continue to work with governments in Europe to make Evusheld available as quickly as possible."
The recommended dose of Evusheld in Europe is 150mg of tixagevimab and 150mg of cilgavimab, administered as two separate sequential intramuscular (IM) injections.
There is a growing body of evidence from multiple independent in vitro and in vivo (animal model) studies supporting the potential of Evusheld to protect against the BA.1, BA.1.1 and BA.2 Omicron SARS-CoV-2 subvariants in circulation around the world. New data from Washington University School of Medicine demonstrated Evusheld retained potent neutralising activity against the emerging and highly transmissible BA.2 subvariant, which is the dominant strain in many European countries and currently accounts for nearly 60% of COVID-19 infections in Europe. This study also showed Evusheld reduced viral burden and limited inflammation in the lungs (in vivo) across all Omicron variants.
Evusheld is authorised for emergency use for pre-exposure prophylaxis of COVID-19 in the US and in six countries in Europe. Evusheld has also been granted conditional marketing authorisation by the Medicines and Healthcare products Regulatory Agency (MHRA) in Great Britain for pre-exposure prophylaxis of COVID-19.
AstraZeneca anticipates that the European Commission will shortly complete its review of the CHMP positive opinion to determine whether to grant marketing authorisation.
Evusheld is the only long-acting antibody combination with positive Phase III data in the prevention and treatment of COVID-19. AstraZeneca is progressing with filings around the globe for potential emergency use authorisation or marketing approval of Evusheld in both COVID-19 prophylaxis and treatment. B.Com, M.Com
Ruchika joined Medical Dialogue as an Desk Editor for the Business Section in 2019. She covers all the updates in the Pharmaceutical field, Policy, Insurance, Business Healthcare, Medical News, Health News, Pharma News, Healthcare and Investment. She has completed her B.Com from Delhi University and then pursued postgraduation in M.Com. She can be contacted at editorial@medicaldialogues.in Contact no. 011-43720751