Cipla gets DCGI nod to import Moderna COVID vaccine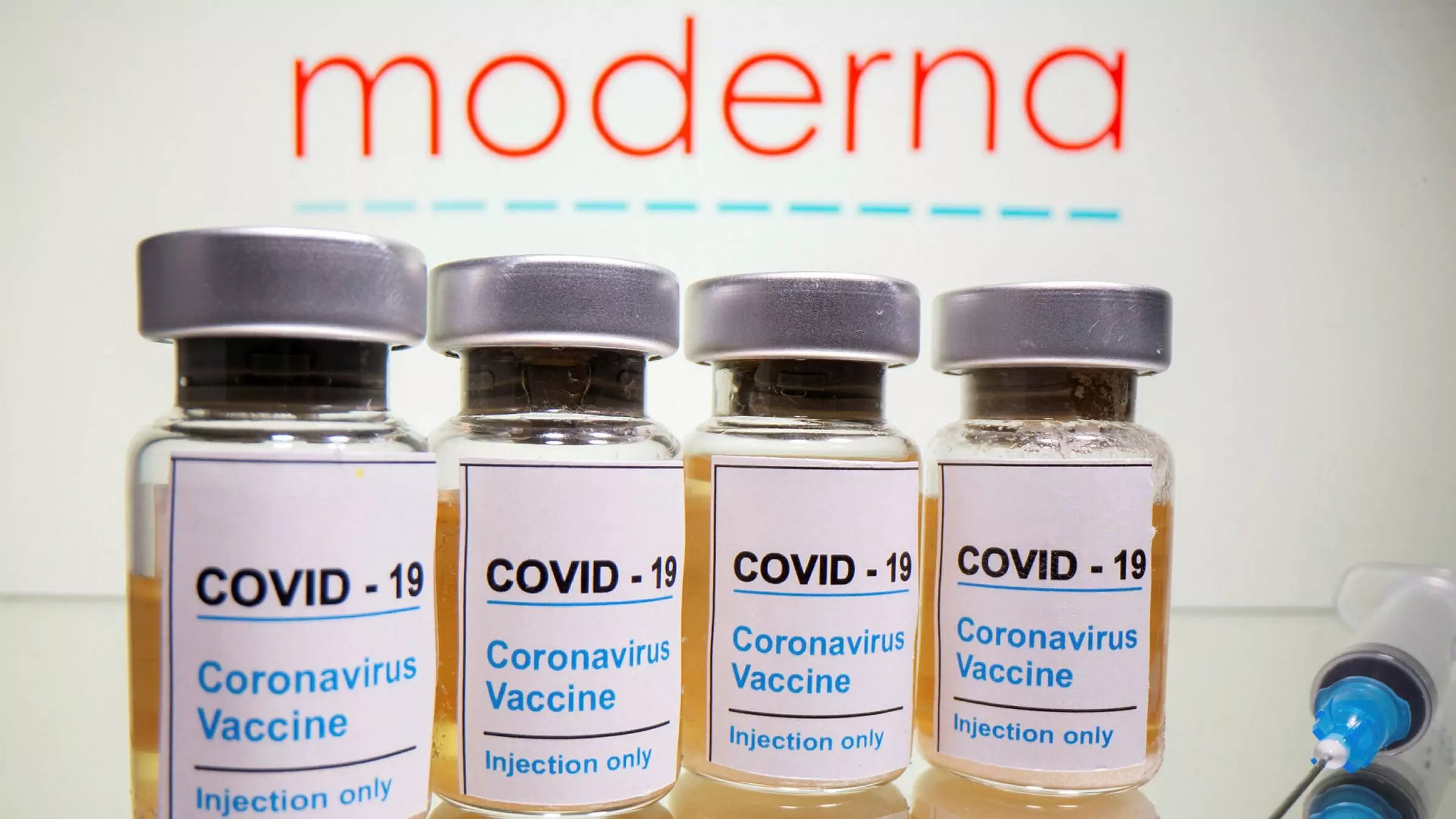 New Delhi: In a breakthrough, the Drugs Controller General of India (DCGI) on Tuesday has granted permission to Cipla to import Moderna's Covid-19 vaccine for restricted emergency use in the country.

With this, Moderna's mRNA-1273 vaccine becomes the first internationally developed vaccine to be approved in India without a bridging trial. Further, a roadmap has been paved for other international vaccine makers like Pfizer and Johnson and Johnson to deliver in India.

Confirming the emergency use approval to Moderna's mRNA Covid-19 vaccine, Dr V K Paul, head of the national Covid task force, on Tuesday stated, "I am pleased to inform that an application received from Moderna, through an Indian subsidiary and partner of theirs, Cipla, has been granted new drug permission for restricted use, commonly known as Emergency Use Authorisation. This is the first internationally developed vaccine for which such permission exists as of today," Paul said.
Though Moderna will not be required to conduct bridging studies in India to establish the safety of the vaccine on the Indian population, due to changes in the country's regulatory regime, however, the first 100 beneficiaries who receive the dose will be watched, Paul added.
Meanwhile, the Mumbai-based drug maker also confirmed in a statement, "Cipla Limited is supporting Moderna, Inc. with the regulatory approval and importation of vaccines to be donated to India. At this stage, there is no definitive agreement on commercial supplies."
However, at this stage, there is no definitive agreement on commercial supplies.
It had filed an application with the Drugs Controller General of India on June 28 to import the vaccine.
Moderna's vaccine will be the fourth Covid-19 jab to be available in India after Covishield, Covaxin and Sputnik V. It has the highest efficacy rate of 94.1 per cent compared to Sputnik's 91 per cent, Covaxin's 77.8 per cent and Covishield's efficacy of 74 per cent.
The two-dose Moderna vaccine, to be given 28-days apart, has shown an efficacy of 94.1 per cent in protecting against Covid19. This efficacy rate kicks in 14 days after the first dose. It is already approved in 40 countries including the US, Japan, Singapore, UK, Italy, Spain, Canada, Germany etc.

Storage for the medium term for Moderna vaccine is in the range of -25 to -15 degree Celsius. An unopened vial can be stored in a normal cold chain for 30 days in -2 to -8 degrees.
Also Read: Moderna Seeks CDSCO Nod For Its Covid-19 Vaccine
US vaccine makers Pfizer and Moderna had sought indemnity against serious adverse events following vaccination as a pre-condition for India presence. This is an immunity they have secured in other countries where they supply doses. This matter is under consideration, Paul stated.
On the issue of indemnity, Paul added, "Indemnity issue is being addressed and being taken up for examination. Their consideration is being examined."
While details of the rollout plan are yet to be released, The Indian Express reports that for now, Cipla will be importing donated vaccines by Moderna as commercial agreements are still being processed.

Meanwhile, Moderna Chief Executive Officer Stéphane Bancel said, "I want to thank the government of India for this authorization, which marks an important step forward in the global fight against the pandemic. We are committed to making our COVID-19 vaccine available around the world."
Paul further stated at a press conference that the new permission for restricted emergency use potentially opens up a clear possibility of this vaccine being imported to India in the near future.

"Our efforts to invite and to have other internationally developed vaccines specifically Pfizer and JnJ also continue. Those processes are on. We are also looking at increasing the production of availability of vaccines that are being manufactured in our country," Paul quoted as saying by PTI.
As per the The Indian Express report the government is also talking to Johnson and Johnson on the import of its single-dose vaccine. "Our vaccine basket is now richer by this addition. And our efforts to invite and to have other internationally developed vaccines, specifically Pfizer and Johnson & Johnson, also continues," Paul stated.
Source : with agency inputs