Dr Reddys Baddi unit gets Drug Controller nod to produce Remdesivir for domestic use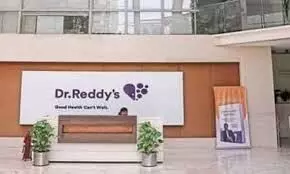 Baddi: Drug major Dr Reddy's Laboratories' has recently secured permission from the Drug Controller to develop the antiviral Remdesivir, which is a promising therapeutic candidate for Covid-19 due to its ability to inhibit SARS-CoV-2 in vitro, in its Baddi plant.

In order to satisfy the high demand for Remdesivir due to the current upsurge in Covid 19 cases, Dr Reddy's unit based in Himachal Pradesh and located in the Baddi-Brotiwala-Nalagarh industrial belt will now produce the antiviral drug for domestic use.
Remdesivir is an adenosine analogue nucleotide prodrug administered intravenously. Remdesivir interacts with the viral RNA-dependent RNA polymerase and prevents viral replication by terminating RNA transcription prematurely. It has shown in vitro activity against the coronavirus 2 that causes extreme acute respiratory syndrome (SARS-CoV-2).
The Medical Dialogues team had earlier reported that Dr Reddy's had previously announced a licencing deal with Gilead Sciences, Inc. (Gilead) that gave Dr Reddy's the right to file, import, and market Remdesivir, a possible Covid-19 treatment, in 127 countries, including India.
Further, due to a recent spike in COVID cases in India, the Central Government has suspended the export of Remdesivir injection and Remdesivir active pharmaceutical ingredients (API) until the pandemic situation in the country stabilises.

In light of the alarming situation, Navneet Marwaha, Drug Controller, Baddi, said that the company has been granted permission to manufacture Remdesivir for domestic use, and that this is the fourth such unit in the state to do so, reports The Tribune.
As per the current media report in Outlook Magazine, the state Drug Controller Navneet Marwah stated that Dr Reddy's Laboratories received a manufacturing licence for restricted emergency use in India on Tuesday. Due to the high number of Covid cases in the states, the corporation will prioritise supplying the drug to Maharashtra, Madhya Pradesh, Gujarat, Karnataka, and Delhi.
Other than Dr Reddy's Laboratories, Remdesivir is already manufactured by four other Himachal Pradesh-based companies: Cipla, Hetero Labs, Nitin Lifesciences, and Jubilant Pharma.
According to Outlook Magazine, Himachal Pradesh's health minister, Dr Rajeev Saizal, said it's "very satisfying" that companies based in Baddi-Brotiwala-Nalagarh are at the forefront of India's battle against Covid-19. As a result, the state government is also working hard to have the planned bulk drug park built—-one of three proposed by the federal government to minimise India's reliance on foreign aid.
Source : with inputs