Dr Reddy's Labs gets USFDA nod for ELYXYB(celecoxib oral solution) for migraine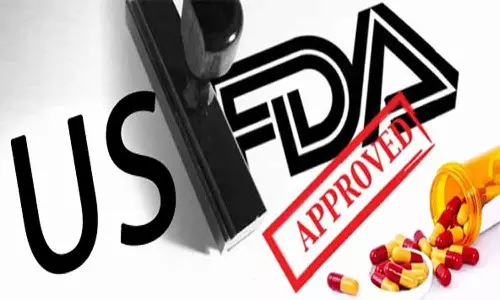 Hyderabad and Princeton: Dr Reddy's Laboratories Ltd. has announced the approval of ELYXYB (celecoxib oral solution 25 mg/mL) by the U.S. Food and Drug Administration (USFDA).
ELYXYB (previously known as DFN-15) is indicated for the acute treatment of migraine with or without aura in adults. ELYXYB is the latest product emerging from Dr Reddy's portfolio of successful acute migraine treatments. The company is working to commercialize this product through partners.
Erez Israeli, CEO of Dr Reddy's Laboratories, commented, "We are excited about the approval of ELYXYB. It reaffirms our commitment to innovation and to develop meaningfully differentiated products that address significant unmet needs of patients and physicians, leading to better health outcomes."
According to Anil Namboodiripad, PhD, Sr. Vice President of the Proprietary Products Group, Dr Reddy's Laboratories, "ELYXYB is an oral solution of celecoxib formulated using a self-micro emulsifying drug delivery system that improves solubility and bioavailability of the drug leading to better absorption1. This allows for the administration of a lower dose without affecting bioavailability. In pivotal studies, ELYXYB demonstrated a rapid onset of action which is critically important to patients suffering from acute migraine attacks. The results from pivotal studies with ELYXYB established the efficacy of celecoxib in the treatment of migraine with very few adverse events. For patients who suffer from the debilitating and disruptive effects of migraine, there continues to be a need for reliable and efficacious treatment options. ELYXYB's oral solution dosage form makes it convenient for patients to take it immediately upon the emergence of migraine attacks."
Dr Reddy's Laboratories Ltd. is an integrated pharmaceutical company headquartered in Hyderabad, committed to providing affordable and innovative medicines for healthier lives.
Its major therapeutic areas of focus are gastrointestinal, cardiovascular, diabetology, oncology, pain management and dermatology.
The Company's markets include – USA, India, Russia & CIS countries, and Europe.
Read also: Dr Reddy's Labs Launches Desmopressin Acetate Injection In US