DRDO invites Indian pharma firms for bulk production of COVID drug 2DG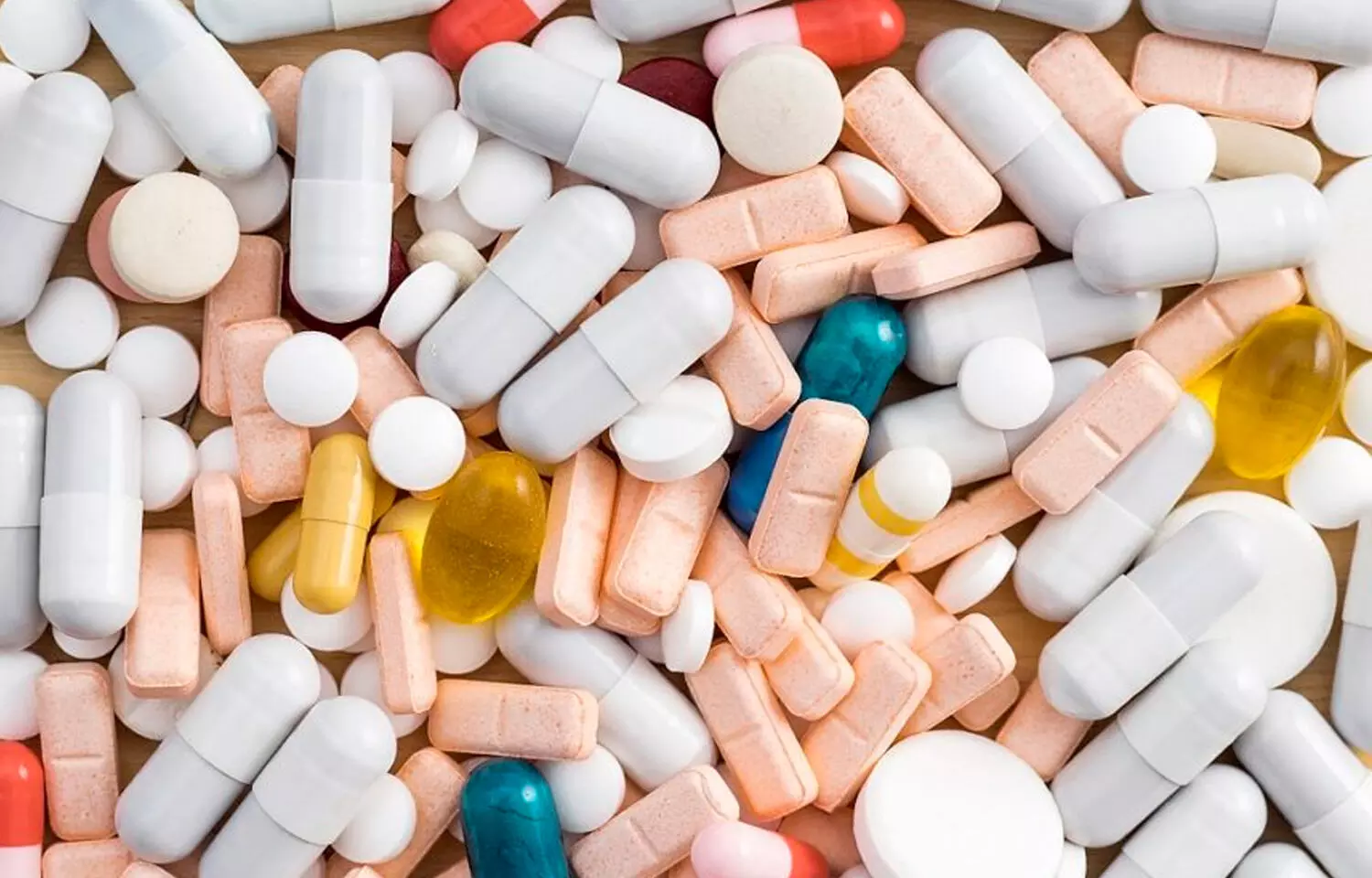 New Delhi: The Defence Research and Development Organisation (DRDO) has called for an Expression of Interest (EoI) for Transfer of Technology (ToT) related to the Covid-19 drug, 2-Deoxy-D-Glucose (2-DG) to Indian pharmaceutical industries for bulk production.

DRDO has also emphasised the essential prerequisites for the Transfer of Technology.
It has set a deadline of June 17, 2021 for applications for EoI and the Expression of Interest must be sent solely by email. After that, the Technical Assessment Committee will review the EoIs filed by industry (TAC). Only 15 industries will be allocated ToT based on their capabilities, the DRDO's technical handholding capability, and on a "First Come, First Served" basis.

Further, it mentioned that a ToT Fee of Rs 25 Lakhs is payable by industry to DRDO at the time of signing of the Licensing Agreement for entering into the Licensing Agreement for Transfer of Technology (LAToT).

2-Deoxy-d-glucose (2-DG) is a glucose analogue, which has the 2-hydroxyl group replaced by hydrogen. 2-DG is transported in cells by the glucose transporters on the cell membrane but it can not undergo further glycolysis and act as an inhibitor of glycolysis. Therefore, cells with higher glucose uptake, for example tumor cells, virally infected cells, inflammatory cells have a higher uptake of 2-DG. Since it accumulates selectively in such cells with high glucose demand; it offers an attractive approach to inhibiting tumor cell growth, viral infection and inflammation.

Medical Dialogues Team had earlier reported that 2-DG (2-deoxy-D-glucose), an anti-COVID-19 therapeutic application of the drug, has been developed by the Institute of Nuclear Medicine and Allied Sciences (INMAS), a lab of the Defence Research and Development Organisation (DRDO), in collaboration with Dr Reddys Laboratories (DRL), Hyderabad. Furthermore, clinical trial results showed that this molecule helps in faster recovery of hospitalised patients and reduces supplemental oxygen dependence.
Following this, on May 01, DCGI had granted permission for emergency use of this drug as an adjunct therapy in moderate to severe COVID-19 patients.

While inviting Expression of Interests, in a statement, DRDO stated, "Laboratory synthesis process for 2-DG (2-Deoxy-d-glucose) has been developed using D-Glucose as starting material. The synthesis process consists of the conversion of D-Glucose to 2-DG through five chemical reaction steps followed by purification. The process has been established at batch scale (100g) and pilot plant scale (500g). "

DRDO further stated that the essential patents have been completed in this regard. It is also suggested to offer 2-DG Transfer of Technology (ToT) to Indian pharmaceutical companies for manufacture.

In light of the foregoing, the DRDO has issued the following criteria/requirements that industries must meet in order to get TOT:
(a) Drug License to manufacture Active Pharmaceutical Ingredient (API) from Drug Licensing Authorities.
(b) API production capability.
(c) WHO GMP (Good manufacturing Practices) certification.
(d) Drug manufacturing facility consisting of chemical operation like acetylation, bromination, reductions etc over wide temperature rage (-5 0C to 100 0C) and unit operations like vacuum filtration, vacuum distillation, extraction and crystallisation.
(e) Capacity to absorb the technology and have capacity to produce the API with approximately 2000 Kg per month and bring the drug in the market within a shortest possible time.
(f) Fulfilment of all regulatory requirements for manufacturing, QA/ QC etc for the API.
(g) Not under any ban by Govt of India/ Any state Govt/ UT or any Govt Agency.
(h) Not be under insolvency resolution.
(i) In-house R&D facilities for API.
Documents to be submitted with EoI:-
The company must provide details about company and documents in support of their claim as per Appendix- A. Any additional documents as required by DRDO shall be sought based on request received from the interested industries.
Other Terms and Conditions:-
(a) DRDO reserves the right to reject any offer or proposal without assigning any reasons.
(b) Submission of EOI does not guarantee ToT to applicant industry.
(c) A committee of experts constituted by DRDO may visit the company manufacturing sites and facilities for assessing the strengths and capacity as furnished by the respective company before shortlisting for ToT.
(d) Industry may obtain necessary permission/ License/ approval from the suitable authority for any application/ usage of 2-DG (2-deoxy-D-Glucose) as per the rules/ processes of Govt of India in vogue after successful ToT.
Appendix-A
List of support documents to be attached with EOI:-
(a) Memorandum and Articles of Association (Should be incorporated as per Indian Companies Act, as amended time to time)
(b) Certificates of registration as a manufacturing unit, if any.
(c) Audited Balance Sheet, turnover and net worth of the company for the preceding three years.
(d) Income Tax returns for the preceding three year period
(e) Details of shareholding/ownership pattern especially foreign partners/ shareholders, foreign employees, directors, etc. The company must adhere to the prevailing Govt of India policies and regulations on Foreign Direct Investment (FDI)/DIPP norms as applicable.
(f) Annual budget (if any) for R&D during last three years.
(g) Numbers and details of IPR or patents, etc., held by the company.
(h) Number of technically or professionally qualified personnel.
(i) Record of past performance (e.g., Supply orders executed against of Ministry of Defence orders, Public Sectors and Paramilitary Forces, if any).
(j) Availability of adequate infrastructure (List of machines and their production capacities) and technical expertise to manufacture 2-DG.
(k) List of Testing and Support equipments for 2-DG.
(l) ISO/ ISI certification or any other certification (if any).
(m) Relevant clearances form the authorities/ ministries (if any).
(n) WHO GMP certificates, Drug License for API where it is proposed to manufacture.
(o) Capacity and capability to undertake developmental work and to accept attendant financial and commercial risks.
(p) Capacity/capability to market the product through the marketing network, sales and service network, reliability to maintain confidentiality.
(q) Under taking from company seeking ToT that none of its Directors, Independent Directors, non-executive Directors, and Key management personnel are involved in any corrupt practices, unfair means and illegal activities.
(r) Under taking from Company seeking ToT in respect of Para 1 (g) and Para 1(h) of EoI.
(s) Brief description of R&D facilities and certificates recognised by any Govt agencies/ institutions like CSIR.
To view the official EoT, click the link below:
Also Read:Dr Reddys To Sell DRDO Anti-COVID Drug At Rs 990 Per Sachet