Etanercept in COVID19 patients: CDSCO Committee tells Lupin to submit revised phase 2 CT protocol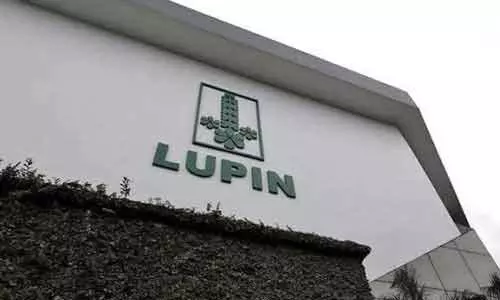 New Delhi: The Subject Expert Committee (SEC), functional under Central Drug Standard Organization (CDSCO), has recently suggested drug major Lupin Limited to submit a revised Clinical trial protocol for conducting a Phase II trial of the Tumor Necrosis Factor inhibitor (anti-TNF) Etanercept in COVID19 patients.

Etanercept, a TNF inhibitor, can reduce disease progression in severe COVID-19 patients by suppressing systemic auto-inflammatory responses.
Tumor Necrosis Factor is the key component of the cytokine response which can lead to the excess inflammatory phase of COVID-19, termed hyper inflammation or cytokine storm in COVID 19. The phenomenon of a cytokine storm may be the central inducer of apoptosis of alveolar epithelial cells, which leads to rapid progression in severe group patients.
Also Read:Lupin, Mylan get European nod to market Nepexto for treating arthritis, psoriasis

A couple of months ago, during the 140th SEC meeting, Lupin presented its proposal for conducting Phase II/III study of anti-TNF drug Etanercept in COVID19 patients. In response to the proposal, the firm was recommended to revise the design of the protocol to a two-arm study wherein the first arm shall be Etanercept plus Standard of Care (SOC) and the other arm shall be SOC.
Further, it was also recommended that the primary objective should be revised to 2 point reduction in 7 points WHO 'Ordinal Scale'. Accordingly, the committee advised the firm to submit the revised protocol for evaluation by the committee.
Recently, in the 144th SEC meeting held in February, in light of the earlier recommendations, the firm presented the revised protocol before the committee. After detailed deliberation and discussion, the committee recommended that the firm should revise the Clinical Trial protocol in order to be granted approval to perform a Phase II clinical trial of Etanercept in COVID19 patients, according to the following considerations.
1. In treatment arm 2 the word "Etanercept placebo" should be replaced to "placebo"
2. Primary endpoints should be evaluated at 14 days.
3. The clinical trial sites should be geographically distributed.
Subsequently, the committee stated that the firm should submit a revised protocol to CDSCO for final approval.