Sanofi Multiple Myeloma Drug Sarclisa Gets European Nod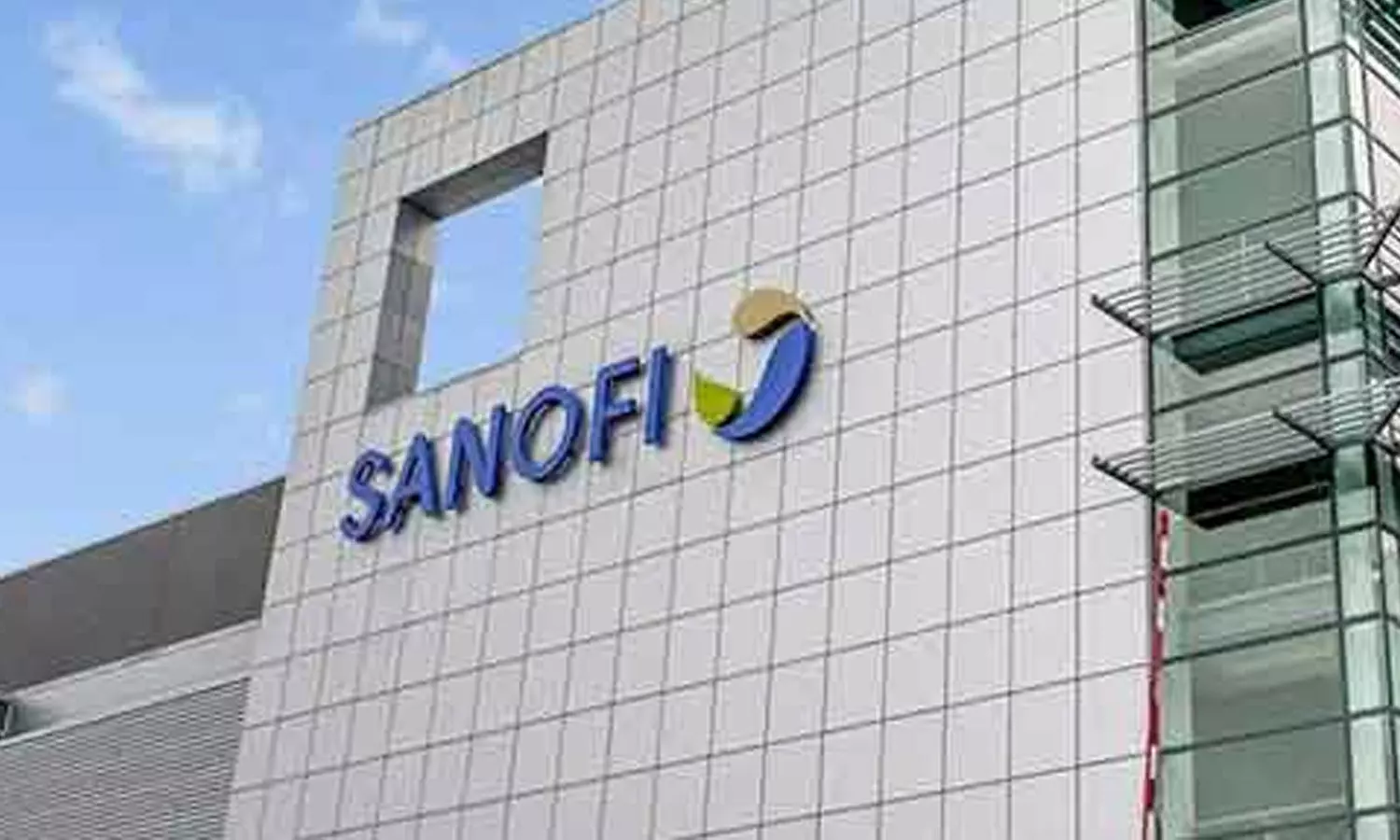 Sarclisa is a monoclonal antibody (mAb) that binds to a specific epitope on the CD38 receptor of MM cells
Paris: The European Commission (EC) has approved Sarclisa (isatuximab) in combination with pomalidomide and dexamethasone (pom-dex) for the treatment of adult patients with relapsed and refractory multiple myeloma (MM) who have received at least two prior therapies including lenalidomide and a proteasome inhibitor and have demonstrated disease progression on the last therapy.
Sarclisa is a monoclonal antibody (mAb) that binds to a specific epitope on the CD38 receptor of MM cells.
Sarclisa is administered by intravenous (IV) administration and is dosed at 10 mg/kg, in combination with pom-dex, every week for four weeks and then every two weeks, until disease progression or unacceptable toxicity. Assuming no rate adjustments based on infusion-related reactions, the first infusion takes three to four hours, the second infusion takes less than two hours, and the remaining infusions can decrease to 75 minutes from the third infusion onwards. The treatment cycle is 28 days. The EC marketing authorization for Sarclisa is applicable to the 27 member states of the European Union (EU), plus the UK, Iceland, Liechtenstein, and Norway.
"The EC approval of Sarclisa represents an important additional therapeutic option and may set a new standard of care for myeloma patients in Europe who are in need of new effective treatments because their disease has returned or they have become refractory to their previous treatment," said John Reed, M.D., Ph.D., Global Head of Research and Development at Sanofi. "Sarclisa in combination with pom-dex demonstrated median progression-free survival of nearly one year, a five-month improvement over pom-dex alone, in patients who had already failed at least two prior therapies."
In the Phase 3 ICARIA-MM study, Sarclisa added to pom-dex (Sarclisa combination therapy, n=154) demonstrated a statistically significant improvement of progression-free survival (PFS), with a median PFS of 11.53 months compared to 6.47 months with pom-dex alone (n=153) (HR 0.596, 95% CI: 0.44-0.81, p=0.001). Sarclisa combination therapy also demonstrated a significantly greater overall response rate compared to pom-dex alone (60.4% vs. 35.3%, p<0.0001). In additional analyses, Sarclisa combination therapy compared to pom-dex alone showed a treatment benefit consistent across select subgroups reflective of real-world practice, including patients with high-risk cytogenetics, those aged 75 years and older, patients with renal insufficiency and patients who were refractory to lenalidomide.

"As patients experience a relapse of their multiple myeloma or become refractory to their current therapy, they become more difficult to treat with increasingly poor prognoses. In the ICARIA-MM trial, Sarclisa combination therapy showed a treatment benefit consistent across relapsed and refractory multiple myeloma subgroups," said Philippe Moreau, M.D., Department of Hematology, University Hospital of Nantes, France. "Sarclisa offers an important new treatment option and a potentially new standard of care for these patients with relapsed, refractory disease."
As outlined in the Summary of Product Characteristics (SmPC), the most frequent adverse reactions observed with Sarclisa (occurring in 20% or more of patients) are neutropenia (46.7%), infusion reactions (38.2%), pneumonia (30.9%), upper respiratory tract infection (28.3%), diarrhea (25.7%) and bronchitis (23.7%). The most frequent serious adverse reactions are pneumonia (9.9%) and febrile neutropenia (6.6%).
Sarclisa is a mAb that binds to a specific epitope on the CD38 receptor. CD38 is highly and uniformly expressed on MM cells, making it a potential target for antibody-based therapeutics such as Sarclisa. It is designed to induce programmed tumor cell death (apoptosis) and immunomodulatory activity.
In addition to the EU, Sarclisa has also been approved in the U.S., Switzerland, Canada, and Australia in combination with pom-dex for the treatment of certain adults with relapsed refractory MM. In the U.S., the generic name for Sarclisa is isatuximab-irfc, with irfc as the suffix designated in accordance with Nonproprietary Naming of Biological Products Guidance for Industry issued by the U.S. Food and Drug Administration.
Sarclisa continues to be evaluated in multiple ongoing Phase 3 clinical trials in combination with current standard treatments across the MM treatment continuum. It is also under investigation for the treatment of other hematologic malignancies and solid tumors. The safety and efficacy of these additional uses have not been reviewed by any regulatory authority worldwide.
Read also: Sanofi halts enrolling COVID-19 patients in hydroxychloroquine trials