Setback to JnJ: Health agencies ask to halt use of Covid-19 vaccine over blood clot warning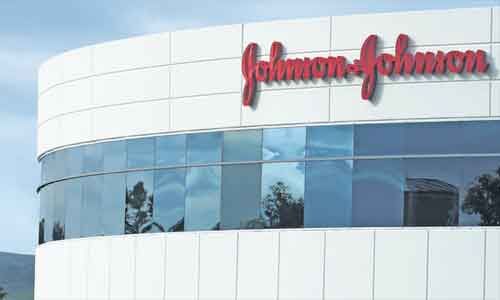 New Delhi: In a major setback to Johnson and Johnson, the US Centers for Disease Control and Prevention and the US Food and Drug Administration (USFDA) recently recommended that the United States halt the use of its Covid-19 vaccine due to six confirmed US cases of a "rare and severe" form of blood clot.

The decision was made following findings of unusual but potentially harmful blood clots in patients who received the vaccine.

According to a joint statement on Tuesday from Dr Anne Schuchat, principal deputy director of the CDC and Dr Peter Marks, director of the FDA's Center for Biologics Evaluation and Research, more than 6.8 million doses of the Johnson & Johnson (Janssen) vaccine have been given in the United States as of April 12, with six persons reporting a serious and extreme form of blood clot since administering the vaccine. All six cases occurred among women between the ages of 18 and 48, and symptoms occurred 6 to 13 days after vaccination.

The statement further added "CDC and FDA are reviewing data involving six reported U.S. cases of a rare and severe type of blood clot in individuals after receiving the J & J vaccine. In these cases, a type of blood clot called cerebral venous sinus thrombosis (CVST) was seen in combination with low levels of blood platelets (thrombocytopenia). "

The statement further included, "Treatment of this specific type of blood clot is different from the treatment that might typically be administered. Usually, an anticoagulant drug called heparin is used to treat blood clots. In this setting, administration of heparin may be dangerous, and alternative treatments need to be given"

In light of these concerns, the CDC called a meeting of the Advisory Committee on Immunization Practices (ACIP) on Wednesday to further study these cases and to determine their possible importance and said, "The FDA will look into the analysis as part of its investigation into these cases. Out of an abundance of caution, we suggest a delay in the use of this vaccine before that phase is complete.

On February 27, 2021, the Food and Drug Administration (FDA) had issued an Emergency Use Authorization (EUA) for the Janssen COVID-19 (Ad.26.COV2.S) vaccine (Janssen Biotech, Inc, a Janssen Pharmaceutical company, Johnson & Johnson; New Brunswick, New Jersey).

The Janssen COVID-19 vaccine is a recombinant, replication-incompetent adenovirus serotype 26 (Ad26) vector vaccine, encoding the stabilized prefusion spike glycoprotein of SARS-CoV-2, the virus that causes COVID-19. Vaccination with the Janssen COVID-19 vaccine consists of a single dose (5 × 1010 virus particles per 0.5-mL dose) administered intramuscularly.

On the other hand, regarding Johnson and Johnson's Covid-19 vaccine, European regulators said earlier this month they had found a possible link between AstraZeneca's Covid-19 vaccine and a similar rare blood clotting problem that led to a small number of deaths.
FDA official Peter Marks said it was "plainly obvious" the J & J cases were "very similar" to the AstraZeneca ones. He said there had been no similar blood clot cases reported among recipients of the Moderna or Pfizer/BioNTech vaccines, which use different technology and accounted for the vast majority of U.S. vaccinations so far.

However, JnJ's single-dose shot and AstraZeneca's low-cost vaccine are seen as vital weapons in the fight against a pandemic that has claimed more than three million lives. Immunology experts echoed U.S. officials in underscoring that the risk posed by the JnJ vaccine appeared extremely low.

"Even if causally linked to the vaccine: 6 cases with about 7 million doses ... is not something to panic about," Dr. Amesh Adalja, an infectious disease expert at the Johns Hopkins Center for Health Security in Baltimore, said in an email to Reuters, noting that the risk appears lower than that of clots from oral contraceptives. He expressed concern that the pause could increase hesitancy to get vaccinated.

The FDA said there had been one reported death from the rare blood clotting condition among recipients of the Johnson and Johnson vaccine, while another person was in a critical condition.

The White House said appointments to receive the JnJ shot were being rescheduled across the country to the other two authorized vaccines, and that there was enough supply of Pfizer and Moderna shots to hit President Joe Biden's goal of administering 200 million shots during his first 100 days in office.

"There's enough vaccine - that is basically 100% unquestionable - for every single, solitary American," Biden told reporters.

Further, in light of the rising concerns, the EU Commission has decided not to renew COVID-19 vaccine contracts next year with AstraZeneca and Johnson & Johnson (J&J), Italian daily La Stampa reported on Wednesday, citing a source from the Italian health ministry.

"The European Commission, in agreement with the leaders of many (EU) countries, has decided that the contracts with the companies that produce (viral vector) vaccines that are valid for the current year will not be renewed at their expiry," Reuters reported.

It added that Brussels would rather focus on COVID-19 vaccines using messenger RNA (mRNA) technology, such as Pfizer's and Moderna's.

However, Johnson & Johnson said earlier it would delay rollout of the vaccine to Europe, a week after regulators there said they were reviewing rare blood clots in four recipients of the shot in the United States. South Africa also suspended the use of J&J's vaccine.
Source : with agency inputs