Syngene reports Q4 growth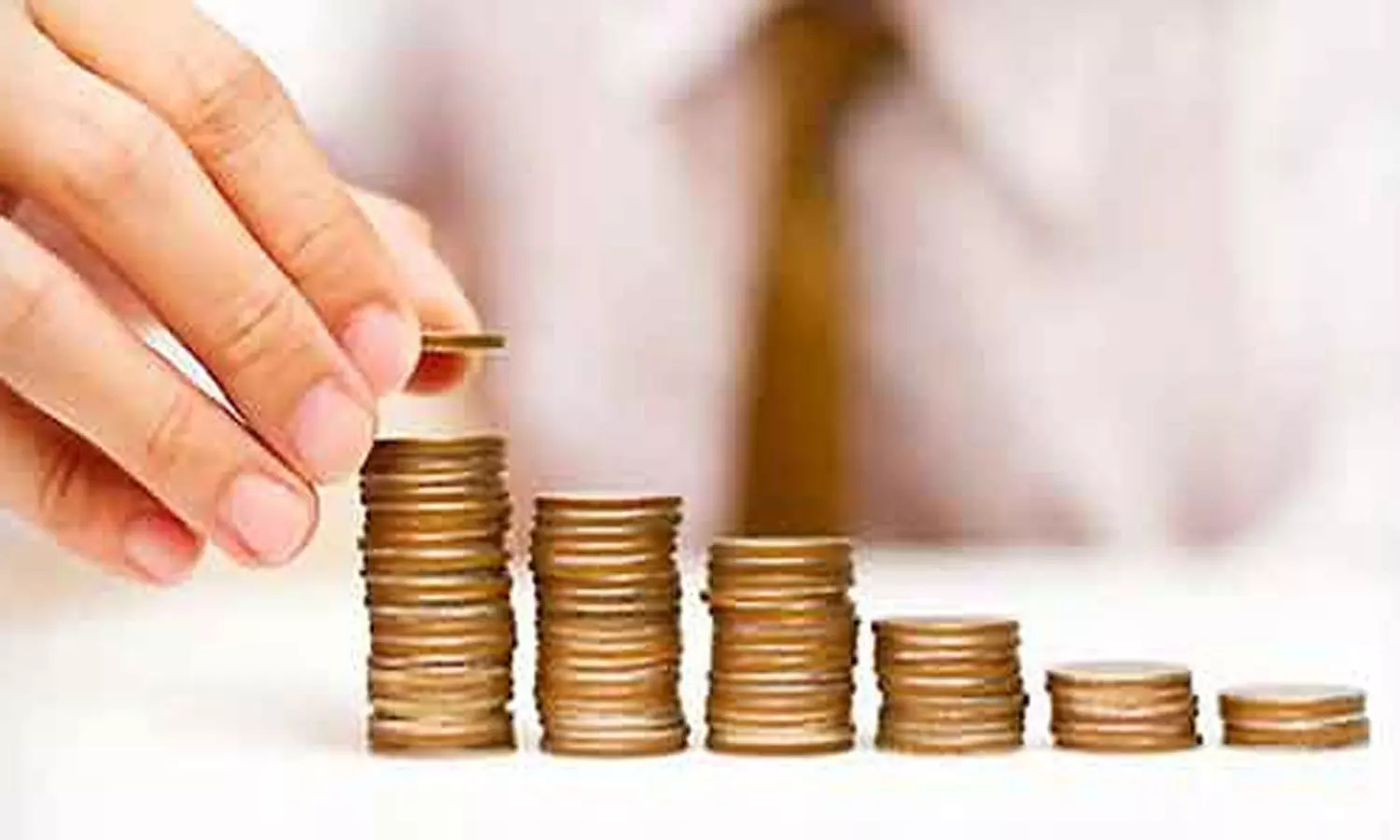 Bengaluru: Syngene International Limited has announced its fourth quarter and full-year FY20 results. The Company posted quarterly revenue of Rs. 628 Cr, an increase of 13% from the corresponding quarter last year and 10% year-on-year revenue growth to Rs. 2094 Cr compared to last year.
Commenting on the results, Mr Jonathan Hunt, Managing Director and Chief Executive Officer - Syngene International Limited, said: "I am pleased to announce solid revenue growth of 13% in the fourth quarter against a strong corresponding quarter last year. The quarter saw our two main divisions; Discovery Services and Development Services, both turn in a strong performance. During the quarter, important developments included the commissioning of a new research facility in Bengaluru that will house Discovery Biology, QC Microbiology and other research capabilities. On a full-year basis, we reported 10% growth in revenue over last year, which we believe provides a firm foundation to build on in the coming financial year.
As India responds to the challenges of the COVID-19 pandemic, we are proud to play an active role by opening a dedicated COVID-19 testing centre to deliver antibody-based tests to support the local community and hospitals in the Bangalore region. Additionally, we have diverted resources to supply reagents for use in the development and manufacture of COVID-19 testing kits. Our scientists are also actively involved in research projects with our clients and partners to find vaccines that can make a significant contribution to combatting the COVID 19 virus."
Quarterly Financial Highlights (All numbers in INR Cr except Margins)
| | | | |
| --- | --- | --- | --- |
| | Q4 FY20 | Q4 FY19 | YoY Change (%) |
| Revenue | 628 | 555 | 13% |
| EBITDA | 225 | 181 | 24% |
| EBITDA margin (%) | 36% | 33% | |
| PAT | 120 | 100 | 20% |
| PAT Margin (%) | 19% | 18% | |
FY20 Financial Highlights (All numbers in INR Cr except Margins)
| | | | |
| --- | --- | --- | --- |
| | FY20 | FY19 | YoY Change (%) |
| Revenue | 2094 | 1901 | 10% |
| EBITDA | 700 | 612 | 14% |
| EBITDA margin (%) | 33% | 32% | |
| PAT excluding exceptional gain | 366 | 332 | 10% |
| PAT Margin (%) | 17.5 | 17.4 | |
| Exceptional gain, net of taxes | 46 | - | |
| PAT | 412 | 332 | 24% |
Business Updates
Syngene's fourth-quarter performance was driven by strong growth in its Discovery and Development Services divisions. During the quarter, the Company commissioned a new research facility at Biocon Park in Bengaluru. The facility will house multi-disciplinary research laboratories supporting biology, QC microbiology and other research domains. The laboratories are equipped with electronic laboratory notebooks to enable contemporaneous data recording. Smart features like open office space and energy-efficient designs are an integral part of the design of the facility. Overall the facility will be spread across 152000 sq ft area.
The Company also expanded its discovery research capabilities by setting up a new vivarium, spread across 13000 sq in Bengaluru. This will enable Syngene to take on additional work in the areas of immuno-oncology, microbiome and other niche indications.
The construction phase of the commercial-scale API manufacturing facility in Mangalore was completed. The plant is currently in a critical phase of completing a qualification and preparing for the commencement of GMP commercial operations towards the end of this financial year.
Continuing its strong track record of regulatory compliance, the company successfully cleared a USFDA inspection of its small molecule bioanalytical laboratory within the Clinical Development unit with no observations or formal discussion points.
Impact of COVID-19
As a result of the nation-wide lockdown, most operations, including the Dedicated R&D Centres, were temporarily suspended. Certain critical services within the Development and Manufacturing areas continued to operate with less than 10% of staff on-site in compliance with the Government of India requirement. The Company implemented its business continuity plan to carry out a safe temporary shutdown procedure in order to be ready to start resuming operations from 20th April 2020, per Government order. Currently, the Company is operating at ~70% capacity.
It has set up an RT-PCR testing facility by repurposing one of its laboratories. A dedicated team of scientists has been trained to perform the tests on the samples that will be sent from hospitals within Bengaluru. It has also entered into a partnership with Pune-based Mylab Discovery Solutions to supply reagents (primers and probes) for use in its COVID-19 RT-PCR testing diagnostic kits. Syngene has a large-scale oligonucleotide facility at its Bengaluru campus which it has repurposed to manufacture these reagents to support this partnership.
Full-year FY20 update
For the full year, Syngene's revenue grew 10% to Rs. 2094 Crores driven by a strong performance in the Discovery Research division. During the year, the Company continued to focus on its efforts to build closer integration between its Discovery Research services as well as enhanced collaboration with the Development Services division. This has reinforced its position as a fully-integrated service provider. A key scientific advance for the year was the extension of the company's cellular and gene therapy research capabilities into CAR-T therapy, an innovative approach to treating cancer. Several projects within Discovery Biology covering hypothesis-testing and validation of new biological targets, as well as the exploration of novel mechanisms related to CAR-T therapies, are underway. In addition to the API facility in Mangalore, Syngene also commissioned its new research facility in Hyderabad. It also brought online two 2KL bioreactors in its biologics manufacturing plant which will add significantly to its biologics manufacturing capacity.
During the year, the Company took the opportunity to strengthen its senior leadership team with the appointment of Dr Mahesh Bhalgat as COO, Sibaji Biswas as CFO, Vinita Shrivastava as CHRO and Dr Jan-Olav Henck as Senior Vice President – Development Services.
Reflecting the continuing focus on process discipline and quality standards, the company successfully cleared regulatory audits by the USFDA, Ministry of Health, Russia and NGCMA, India.
Owing to the uncertainty created by the unprecedented circumstances of the COVID-19 pandemic, the Board of Directors has deemed it prudent not to declare a dividend for the financial year 2019-20 in order to prioritise cash and maintain liquidity. As the business environment evolves over the coming months, the Board will review the dividend payable for FY 2020-21.

Read also: Syngene International opens COVID-19 RT-PCR testing centre at Bengaluru hospitals