Vaccine must be stored at -18 degree Celsius: Dr Reddys gets CDSCO panel nod to Sputnik V with regulatory provisions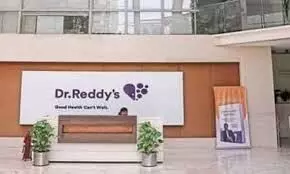 New Delhi: The Subject Expert Committee (SEC) functional under the Central Drugs Standard Control Organisation (CDSCO) has recommended a grant of permission to Dr Reddy's Laboratories for restricted use of Gam COVID Vac Combined vector vaccine (Component I and Component II) in emergency situations.

However, the recommendation is subject to various regulatory provisions, such as vaccine is indicated for active immunization to prevent COVID-19 disease in individuals over the age of 18, the vaccine must be stored at -18°C, and so on.
Sputnik V, also known as Gam-COVID-Vac is a viral two vector vaccine, a combination of two adenovirus vectors, Ad5 and Ad26, into which the SARS-CoV-2 full-length glycoprotein S gene is been inserted. It was developed by the Gamaleya Research Institute of Epidemiological and Microbiology.

The medical dialogue team had earlier reported that in September 2020, Dr Reddy's collaborated with the Russian Direct Investment Fund to conduct Sputnik V clinical trials and obtain distribution rights in India.

A well-researched data of a randomized double-blinded, placebo-controlled, phase III clinical trial of Gam-COVID-Vac, occurred in Moscow, Russia showed that Gam-COVID-Vac was 91.6% effective against COVID-19 and it was well tolerated in a large cohort.

The Emergency use authorization approval came after Committee deliberated on various critical areas for consideration including safety, immunogenicity, efficacy data from overseas clinical studies, indication, age group, dosing schedule, precautions, storage, warnings, adverse effects of special interest, risk-benefit evaluation, proposed factsheet, PI, SmPC etc.

In light of the earlier SEC meeting (to examine COVID-19 related proposal under accelerated approval process) dated 01.04.2021 the firm presented:

• Interim safety & Immunogenicity data from Phase II/III clinical trial including GMT titres for virus-neutralizing antibodies and SARSCOV-2 glycoprotein specific antibodies along with cell-mediated data at day 42 as per protocol.

• Comparative Phase III immunogenicity data generated in Indian & Russian studies with regard to s-antibody, virus neutralization, cellular response etc.

• Unblinded data of Serious adverse Events & RT-PCR positive cases,

• Lot to lot consistency data with regards to clinical trial outcomes from Russian clinical trials.

• Package Insert, factsheet and SmPC.

The committee also observed that the firm's safety and immunogenicity data from the Indian study were comparable to the ongoing Phase III clinical trial interim data from Russia after extensive deliberation.
The committee has been reviewing this proposal for restricted emergency use in its meeting dated 24.02.2021, 01.04.2021 and 12.04.2021. The approval of the vaccine in Russia along with its conditions/restrictions was also reviewed by the committee.
After detailed deliberation, the committee recommended for grant of permission for restricted use in emergency situations subject to various regulatory provisions including the following:
1. The vaccine is indicated for active immunization to prevent COVID-19 disease in individuals ≥ 18 years of age.
2. The vaccine should be administered intramuscularly in two doses of 0.5 ml each with an interval of 21 days. (Day 0: Component I & Day 21: Component II). The vaccine has to be stored at -18°C.
3. Firm should submit a revised PI, SmPC & Factsheet to CDSCO after incorporating the latest safety & efficacy data and other suggestions made during the meeting.
4. The vaccine should be supplied along with a factsheet & separate leaflet for the guidance of the healthcare provider
5. The firm should ensure that the factsheet for the vaccine recipient/attendant is provided prior to administration of the vaccine.
6. The firm should disseminate the instructions & educational material including factsheet, PI, SmPC, storage instructions etc. in their website.
7. The firm should submit safety, efficacy & immunogenicity data from the ongoing clinical trials in India and Russia for review as and when available.
8. The firm should submit safety data including the data on AEFI and AESI with due analysis every 15 days for the first two months & monthly thereafter till the completion of the ongoing clinical trial in the country. Thereafter, the firm should submit the safety data as per the provisions and standard procedures.
9. The firm should submit India specific Risk management plan.
Also Read: DCGI Authorizes Sputnik V For Emergency Use In India