Weeding out irrational FDCs: 324 cocktail drugs including painkillers could be banned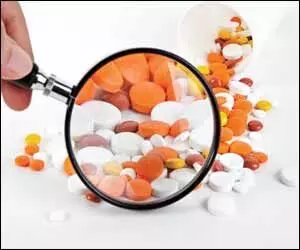 New Delhi: In a move to regularise Fixed Dose Combinations (FDCs), around 324 FDC Drugs including Cheston Cold, ear drops Candibiotic and the painkiller Etogesic are likely to be banned as the government attempts to eliminate 'irrational' cocktail drugs, reports The Print.
Cheston Cold Tablet is a mixture of three drugs that relieves common cold symptoms: cetirizine, paracetamol, and phenylephrine.Candibiotic Plus ear drops contain a combination of three medicines Beclomethasone, Clotrimazole and Neomycin.Etogesic MR Tablet is a combination of two medicines: Etodolac and Thiocolchicoside, which relieves pain and relaxes the muscles.
Medical Dialogues had earlier reported that the Kokate Committee was constituted by the Ministry Of Health And Family Welfare, Government of India, under the chairmanship of Prok. C.K. Kokate, VC, KLE University, Belgaum, Karnataka to examine the rationality of fixed-dose combination drugs in the country. The committee had declared many drugs as irrational.
Further, to evaluate the report submitted by Kokate Committee, a sub-committee had been constituted under the Chairmanship of Dr Nilima Kshirsagar, the Chair in Clinical Pharmacology, ICMR, Mumbai, to examine the FDCs declared as irrational in the assessment report of the committee.

To proceed further through a recent notice issued by the Central Drugs Standard Control Organization (CDSCO), the Sub-committee has invited stakeholders to a meeting providing companies equal opportunity to convince the expert panel about the rationale behind these fixed-dose combinations (FDC) as they face the possibility of a ban.
About 324 fixed dose formulations in the form of pills, syrups, liquids, injections, and drops are going to be banned, including those for cough and cold, anti-allergens, painkillers, oral management remedies, and orthopaedic products. Leading pharmaceutical firms such as Glenmark, Zydus Cadila, Cipla, Unichem Laboratories, Blue Cross Laboratories, and Alkem are among the manufacturers.
As per the current media report published in The Print, Dr R.K. Sanghavi, chairman of the medical committee, Indian Drug Manufacturers' Association, the lobby of Indian drug-makers, stated that though these FDCs have been approved by the state-licensing authorities (SLAs), their efficacy will again be deliberated between stakeholders and a committee like the last time. However, if the line of assessment follows the same pattern as before, we fear, most of these 324 FDCs will also be banned. Sanghavi also cited the example of the Candibiotic Ear Drop, one of the listed FDCs, and notes that the composition is approved by 22 countries across the world.
Source : with inputs