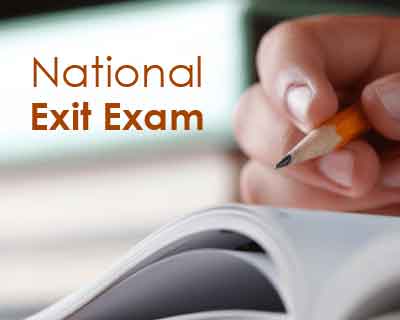 JAIPUR:  As many as 12 states and four Union Territories have favoured making it mandatory for medical students to clear the National Exit Test (NEXT) to get the 'doctor' title. Replying to an RTI query, the Union Ministry of Health and Family Welfare said Jharkhand, Maharashtra, Bihar, Chhattisgarh, Gujarat, Haryana, Himachal Pradesh, Kerala, Madhya Pradesh, Meghalaya, Odisha and Punjab have favoured the conduct of the exam.
Union Territories of Chandigarh, Delhi, Andaman and Nicobar and Puducherry have also supported it.
Nine states — Assam, Goa, Karnataka, Rajasthan,Telangana, West Bengal, Andhra Pradesh, Jammu and Kashmir and Uttarakhand — have said there is no need of conducting such a test.
A high-powered committee had last year proposed NEXT for MBBS students passing out of government as well as private colleges to address concerns over the standard of medical education in the country. These were based on the suggestions that stated
Passing the Common Licentiate Exam will be mandatory for license to practice and for registration in the Indian medical register. This examination shall also serve as the NEET for admission to the PG courses in Medical Educational Institutions.
Read Also: Niti Ayog decides National Exit Exam for MBBS, asks for comments
The move was part of wide-ranging reforms in the medical sector, including recommendations to scrap the Medical Council of India with a National Medical Commission (NMC) to oversee under-graduate and post-graduate education, accreditation and rating of colleges.
Read Also: National Medical Commission to replace MCI, NITI Aayogm panel asks for comments
Following the introduction of draft of Indian Medical Council (Amendment) Bill 2016, the Union Health Ministry had asked the states if they favoured NEXT.
11 comment(s) on NEXT Exam: 12 States, 4 UTs Favour National Exit Test For Doctor Title