NGO launches Help Line services for TB patients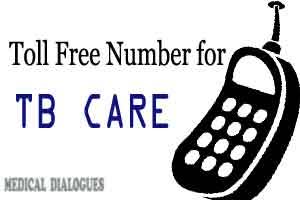 Hyderabad: In light of the acute need to have a full-fledged Socio-Psychological support system for TB patients, City based NGO, Helping Hand Foundation  launched a Help Line services for TB patients here which will address stigma & socio - economic challenges of the patients battling the disease.

The Help Line Services will cover TB patients taking treatment at designated DOT Centers /DMCs in Malakpet, Yakatpura, Dabeerpura, Jahanuma, Jangampet, Barkas, Kamatipura, Bhavinagar, Panjeshah and Sriramnagar where the incidence of TB is relatively high.

A survey recently conducted by the NGO, Helping Hand Foundation in the old city found that 80 per cent of TB patients face stigma and are hesitant to disclose their TB status. Half of the married women who were intreviewed in the survey of sample size over 350 patients and below 35 years with TB said that there is tremendous pressure on them from within their families to seek separation/ divorce, The Help Line Services was launched by Dr. Chella Devi, District TB officer, Hyderabad District at Dabeelpura Urban Primary Health Care Center in the presence of Dr. Anita, TB medical officer Dabeelpura and other staff of the NGO.

Trained Counselors from the NGO are well versed in Urdu and Telugu and mostly TB Survivors will provide online counselling on mental and physical well being to TB & MDR TB patients who are otherwise get free treatment under RNTCP program.

Making frequent home visits to TB patients is creating a sense of insecurity and hence the Help Line services will be a boon for such patients who can seek online help from our counsellors over a call - home visits, Mr Mujtaba Hasan Askari of Helping Hand Foundation, said.

Targeted Nutrition, Counselling and online Help Line will be a boon for TB patients and will keep them motivated during the course of the treatment, Dr Anita said.