NGT orders inspection of Bio medical waste plants in Delhi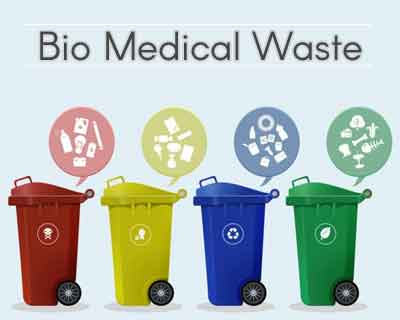 New Delhi: Concerned over the effects of bio-medical waste on human health, the National Green Tribunal has directed inspection of the plants to treat such waste in the hospitals of the national capital and ensure their proper collection, segregation and disposal.
A bench headed by NGT Chairperson Justice Swatanter Kumar ordered that a joint inspection team of Central Pollution Control Board (CPCB) and Delhi Pollution Control Committee (DPCC) will inspect waste plants and submit a comprehensive report before it in six weeks.


"The bio-medical waste plants in Delhi shall be subjected to inspection by joint inspection team of CPCB and DPCC. A complete and comprehensive report be submitted about their performances, capacity and results of treating such para-medical wastes.

"The committee shall submit a report to the tribunal within six weeks. The report so received shall be numbered separately by the Registry and placed before the tribunal for appropriate directions," the bench said.

The NGT also directed the team to report about the manner in which bio-medical waste was being handled by hospitals and the situation prevailing in medical institutions adversely affecting human health and environment.

"We make it clear that all the hospitals would include Governmental and non-governmental and private hospital including All India Institute of Medical Sciences and all major private hospitals in entire NCT, Delhi," it said.

The tribunal had earlier asked hospitals and clinics to ensure proper collection, segregation and disposal of bio- medical waste and directed Delhi government to submit the quantum of waste generated by city hospitals, nursing homes and laboratories.

The government had in August last year notified solid waste management rules for management of solid waste at all locations including the dumping grounds in metropolises.

While directing every State and Union Territory to enforce and implement Solid Waste Management Rules, 2016, the green panel had asked the Environment Ministry and all states to pass appropriate directions regarding the ban on short-life Polyvinyl Chloride (PVC) and chlorinated plastics within a period of six months.