NHM employees' demands under consideration: J&K Minister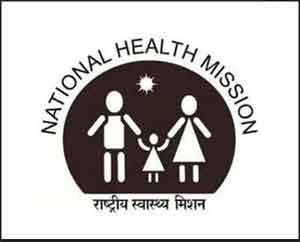 Jammu: Days after over 50 NHM employees sustained injuries in cane-charge, Jammu and Kashmir Minister for Health and Medical Education Bali Bhagat on Wednesday informed the house that government has conceded maximum demands of the NHM employees, even as their demand for regularisation of services is being looked into.
He said a four-member committee constituted by the government to look into the demands of the National Health Mission (NHM) has presented its report and its recommendations are under consideration of the government.
''The committee was constituted in September last year and the panel has presented a detailed report about the strength of NHM employees, financial implication on their regularization and other issues,'' the Minister said in reply to the queries raised by the members in the House during Question Hour in J&K Legislative Assembly.
The Minister said that in its report the committee has put the number of NHM employees at 8402 and their regularization in one go would have a financial implication of Rs 224 crore on the state exchequer.
He said the committee has recommended for phased regularization of the employees starting with 1020 employees which would involve financial implication of Rs 27.41 crore.
However, the Minister said that the government has met several other demands of the NHM employees.
He said that earlier 3 months maternity leave was granted in favour of the female employees without salary, but now they avail the leave along with the perks. He said they are also entitled to EPF, Accidental insurance and other incentives.
The Minister praised the contribution and dedication of NHM employees and appealed them to resume their duty.
He said that their genuine demands are already under the consideration of the government.