NHRC Notice To Health Ministry, Safdarjung Hospital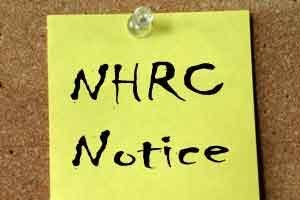 New Delhi: The National Human Rights Commission has taken suo motu cognizance of a media report that doctors at The Safdarjung Hospital in New Delhi left a surgical blade inside the body of minor girl leading to her death and that when the child's father took up the matter of pain to her daughter, the doctors ignored him, despite the x-ray showing the presence of a surgical blade in her body.

Observing that the contents of the report, if true, raise a serious issue of violation of human rights of the victim child, the Commission has issued a notice to the Secretary, Ministry of Health and Family Welfare, Government of India, and Chief Medical Officer, Safdarjung Hospital calling for factual reports within two weeks.

According to the Media report, 2 year old Muskan was admitted to the emergency ward of the hospital on the 16th February, 2016 with complaints of chest pain. She was diagnosed with chest infection, high fever and pneumonia. Two minor operations were performed on the patient on the 18th February, 2016 by the doctors in paediatric surgical ward, following which the surgical blade was reportedly left inside the body.

The child expired on the 24th February, 2016. When the father of the child protested, the treatment papers and x-ray, which clearly indicated about the presence of the blade in the body, were taken away.