Nightingales Home Health Services opens a centre in Mumbai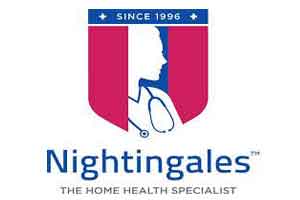 Bangalore-based Nightingales Home Health Services has recently announced its new centre launch in Mumbai, as a part of its expansion plan in 10 cities. The company is currently providing its services in Bengaluru and Hyderabad.
Nightingales has established a network of five branches in Bangalore and four in Hyderabad. It started functioning in Bengaluru over two decades back, and was later acquired by Medwell Ventures in 2014. Medwell Ventures is promoted by former CEO of Fortis Hospital, Vishal Bali.
The company provides a bouquet of healthcare services which are contemporary in nature-using the benefit of technology. There is a comprehensive healthcare services offered at home including visits by doctors, nurses and therapists.
In addition, patients are also provided continuous care with services like on-site physiotherapy services in conjunction with home physiotherapy at some of its braches.
As reported by BS, Vishal Bali, co-founder & chairman, Medwell Ventures said, "Our model of home healthcare through Nightingales aims to reduce recurrent hospitalisation of patients with chronic diseases by devising personalised care plans for their management at home. Non communicable diseases and neurohealth issues will cost India $4.58 trillion by 2030 and will cause huge health affordability issues. "
As reported by Business World, Nightingales has also established certain specialised protocols for management of patients with strokes, COPD, congestive heart failure, diabetic wounds and musculoskeletal issues at their home.
"India is going through a transformation in its healthcare delivery ecosystem and speciality led home healthcare services with a focus on chronic diseases will play a key role in this transformation," says Bali.